Spicy Dutch Oven Chili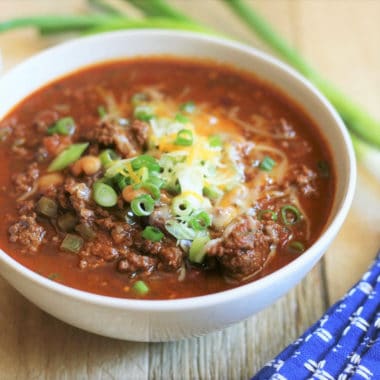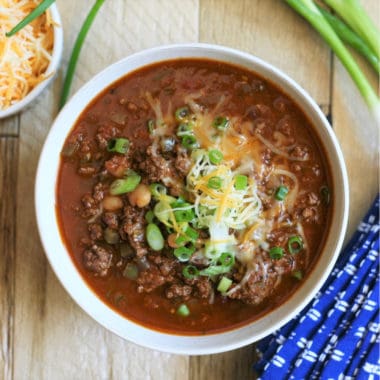 ×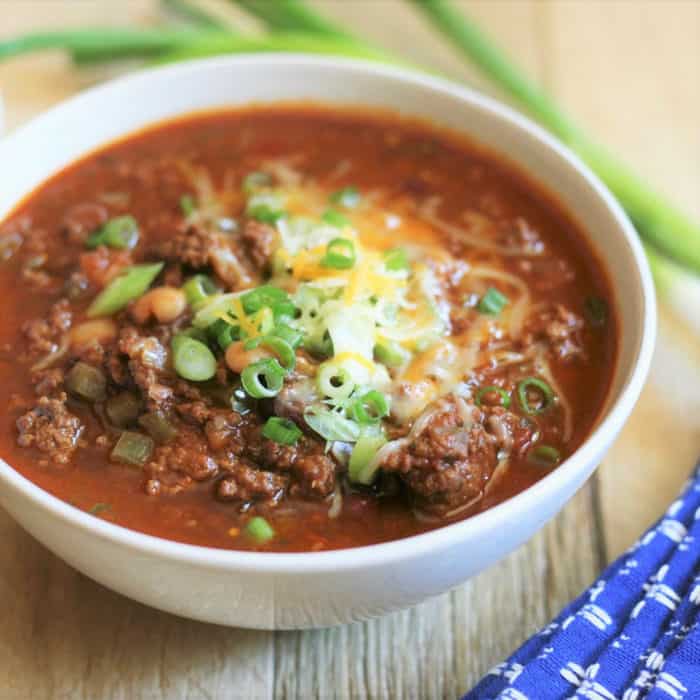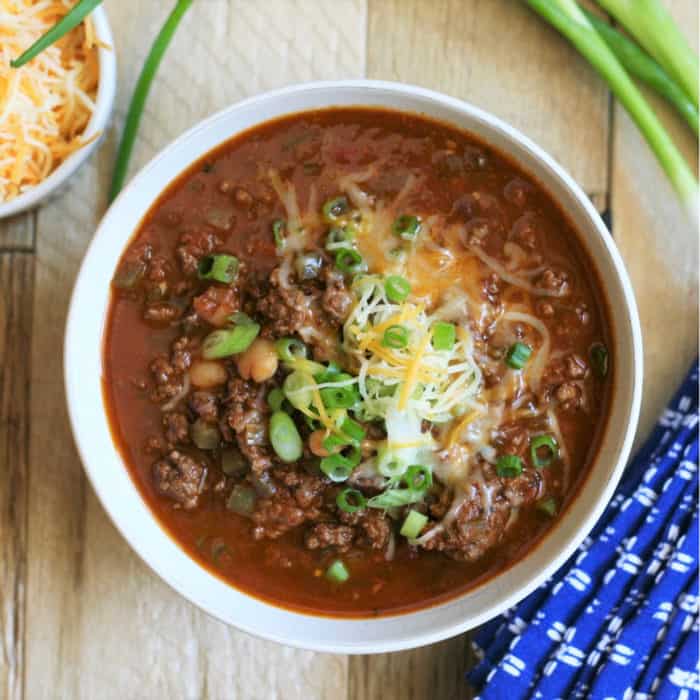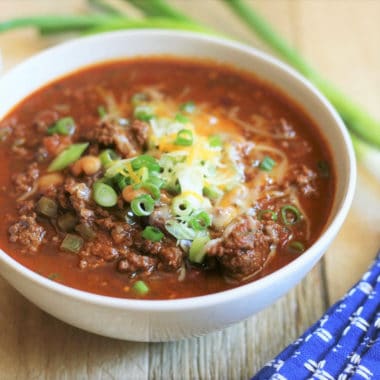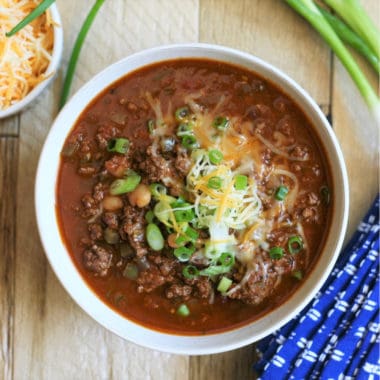 5
2
5
1
Chili is a popular meal around the campfire because it is easy to make, hearty, and warming. This spicy Dutch oven chili turns up the heat with hot Italian sausage, peppers, and spices.
 The nice thing about this recipe is that it is easy to make changes depending on your tastes and what is on hand. If you don't like spice, used mild sausage and omit the jalapeno peppers. If you don't have beer on hand, substitute chicken stock or more water. You can swap out brown sugar for the molasses.
If you're feeling really adventurous, you can cook cornbread right on top of the chili after simmering it for 20 minutes. Use your favorite cornbread mix, spread it on top of the chili, place on the Dutch oven lid, and cook according to package directions.
Ingredients
2 tablespoons high-heat oil
1 pound hot Italian bulk sausage, pork or turkey
2 green bell peppers, seeded and chopped
1 jalapeno pepper, finely chopped
2 tablespoons chili powder
2 teaspoons ancho chili powder (optional)
2 to 3 tablespoons Dutch process cocoa powder
1 tablespoon dried oregano
1 (28-ounce) can crushed tomatoes
1 (15-ounce) can kidney beans, rinsed and drained
1 (15-ounce) can cannellini beans, rinsed and drained
1 (16-ounce) can dark beer
salt and pepper, to taste
green onions and shredded cheese, for serving
Equipment
Recipe Directions
Prepare charcoal briquettes.

Heat a Dutch oven over coals and allow to heat.

Add oil, ground beef, and sausage to the Dutch oven. Cook, breaking up the meat with a spatula, until it starts to brown.

Add the onions, garlic, and peppers and continue to cook until softened.

Stir in the chili powders, cocoa powder, molasses, and oregano. Mix well.

Add the tomatoes, beans, beer, and enough water to cover. Add enough briquettes under the Dutch oven to bring to a simmer. Cook the chili for 30 to 40 minutes.

Season chili with salt and pepper. Serve sprinkled with green onions and cheese.