One-pot meals make life easier while camping and this beef pot roast is a great choice. Containing meat and vegetables it is both enjoyable to eat and provides the nutrients for active outdoor activities.
Pot roasts get a bad name however this comes from simply placing a roasting joint in a pot with water. Rich flavors can be achieved by searing the meat first, using a beef broth, and adding onions.
The recipe suggests using a chuck roast however any large cut of meat can be sued. If using something like a brisket which has a longer cook time then the vegetables may want to be added part way through the cooking process so they don't become mushy.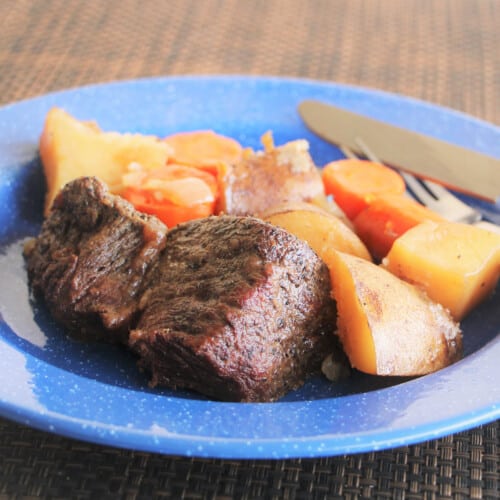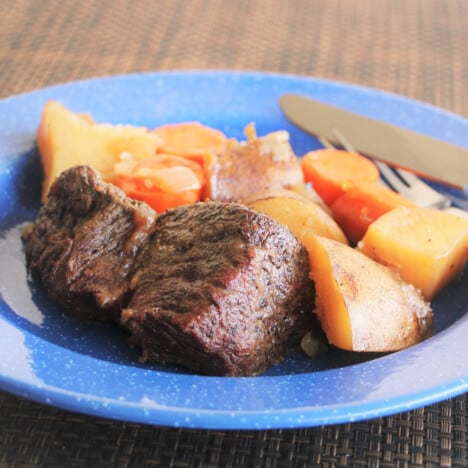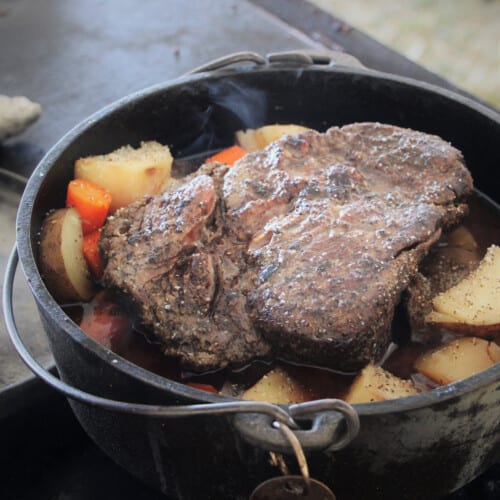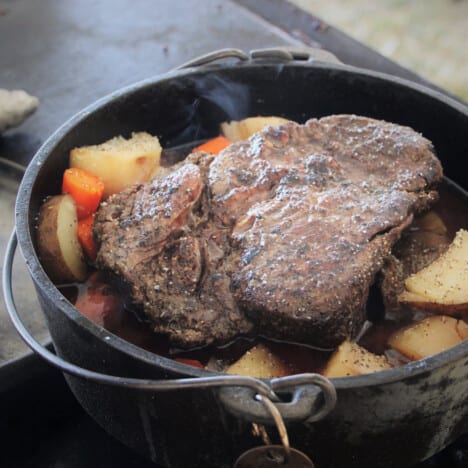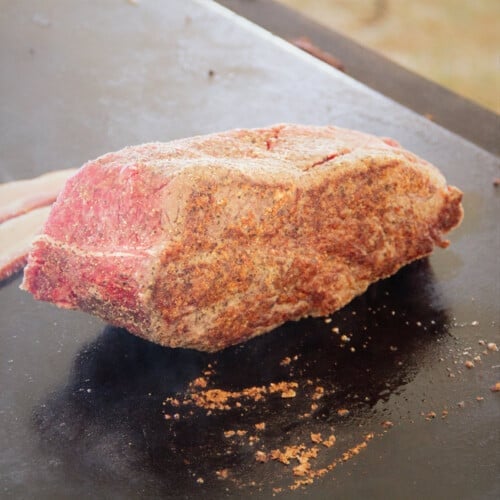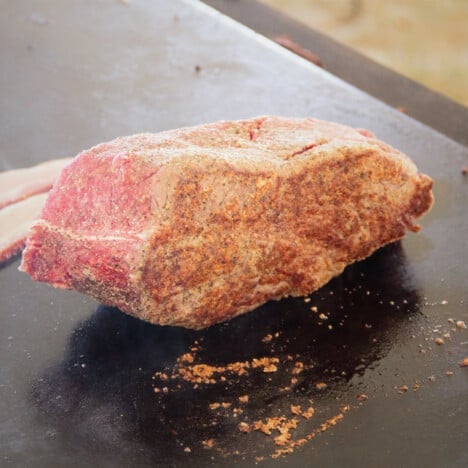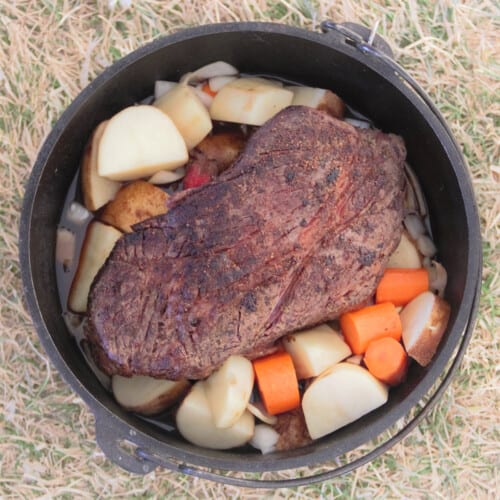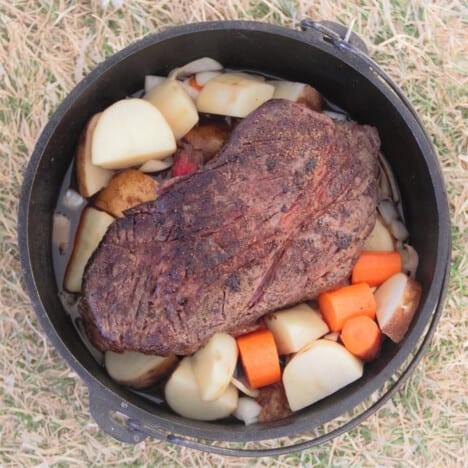 Beef Pot Roast Recipe
This recipe is sponsored by Warpig Smokehouse.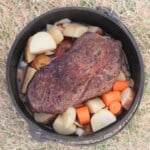 Beef pot roast is a great one-pot meal perfect to cook in a Dutch oven while camping.
Ingredients
Beef Pot Roast
1

small

onion

3

potatoes

3

carrots

1/2

tablespoon

garlic powder

1/2

tablespoon

onion powder

1

tablespoon

Worcestershire sauce

2

cups

beef broth
Directions
Seared Beef
In a bowl combine the beef rub, all-purpose rub, and black pepper.

Sprinkle the rub on all sides of the chuck roast then let rest for 45 minutes

Sear all sides of the chuck roast until a dark brown and a crust is formed.
Beef Pot Roast
Cut the onion, potato, and carrots into equal-sized pieces.

Place the seared beef in the Dutch oven and then surround it with the cut vegetables. Add the garlic powder, onion powder, Worcestershire sauce, and beef broth.

Heat the Dutch oven to 275 degrees F (135 degrees C) and cook until the meat is fork tender; about 2 ½ hours.
Nutritional Information
Calories:
704
kcal
Carbohydrates:
20
g
Protein:
68
g
Fat:
40
g
Saturated Fat:
17
g
Polyunsaturated Fat:
3
g
Monounsaturated Fat:
20
g
Trans Fat:
2
g
Cholesterol:
235
mg
Sodium:
549
mg
Potassium:
1632
mg
Fiber:
3
g
Sugar:
2
g
Vitamin A:
3935
IU
Vitamin C:
18
mg
Calcium:
111
mg
Iron:
9
mg
Dutch Oven One Pot Meals
There is nothing like a roast cooked in a Dutch oven. Because of the cooking properties of the Dutch oven,…
Camp Oven
A whole meal, with meat, veggies, and fresh herbs, cooks together in a London Broil Roast. Flavorful London broil is…
Dutch Oven Main Dish
Garlic Blackened Pot Roast is prepared with venison. Whether you hunt your own, get some from a friend, or buy…