Bacon Apple Pie
×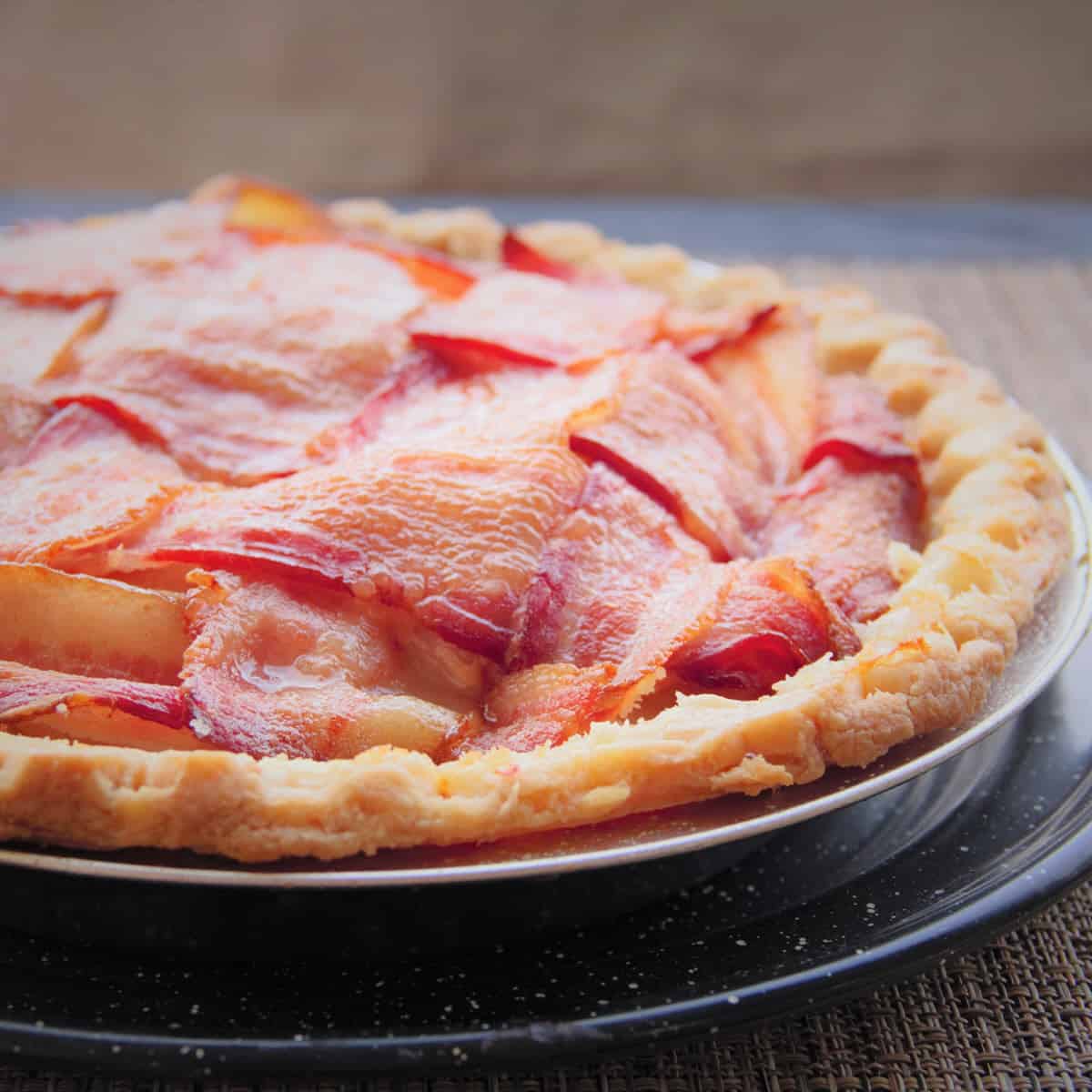 Somewhere between sweet and savory, this pie mixes sweet-tart apples and salty bacon. You can serve this pie as either a starter or dessert.
You can choose to make your own pie crust, or if camping after a recent visit to the store use a pre-made crust.
If you have anyone in your life who loves apple pie and bacon, then this is definitely the dessert for them!
For an extra special treat, top the pie with a scoop of your favorite vanilla ice cream.
Ingredients
3 strips maple bacon, chopped and cooked
6 to 7 medium apples, peeled, cored and sliced
1/4 teaspoon ground cloves
2 tablespoons plus 1 teaspoon cornstarch
1 tablespoon Amaretto (almond-flavored) liqueur
6 to 7 slices bacon, halved lenghthwise
Equipment
Recipe Directions
Preheat the camp oven to 350 degrees F (180 degrees C).

Spread the pie crust in a 9-inch skillet and leave the edges overhanging. Sprinkle the cooked and chopped bacon over the crust. 

Mix together the sliced apples, brown sugar, nutmeg, cloves, cornstarch, and Amaretto liqueur. Spread over the bacon in the pie crust. Pour maple syrup evenly over the apples slices. 

Arrange bacon strips over the top of the pie in a lattice pattern. Fold the edges of the pie crust over the bacon and crimp the edges.

Bake for 45 minutes, or until bacon is crisp and filling is bubbling.