Skillet Crab Dip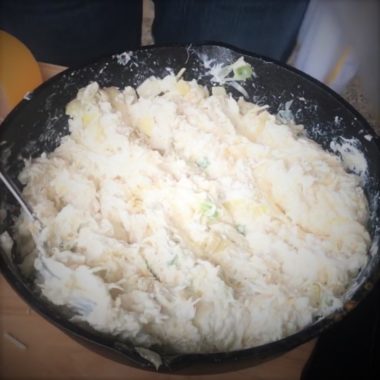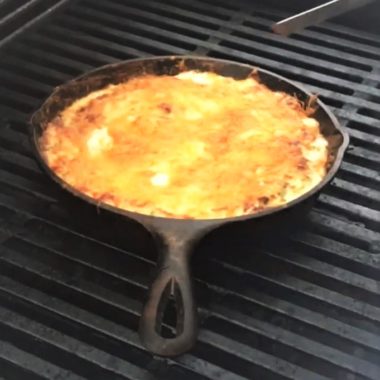 Pro Escobedo
Escobedo
Pro
×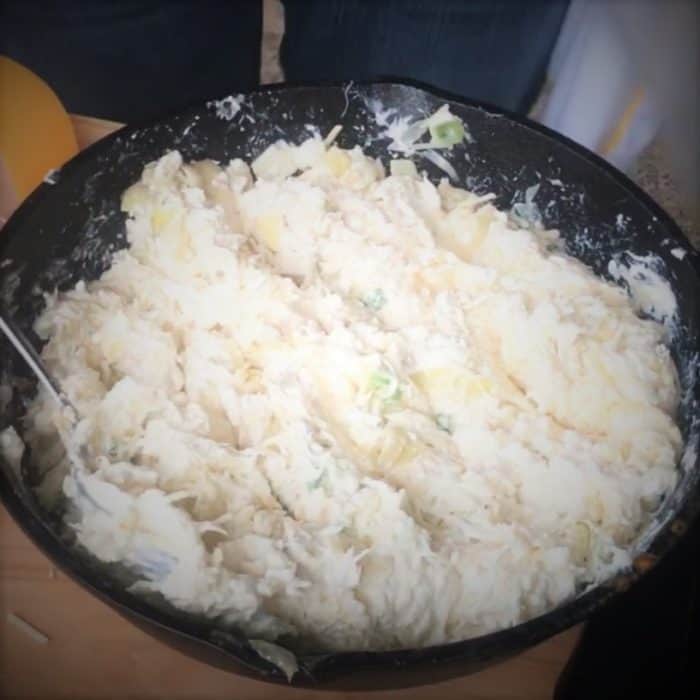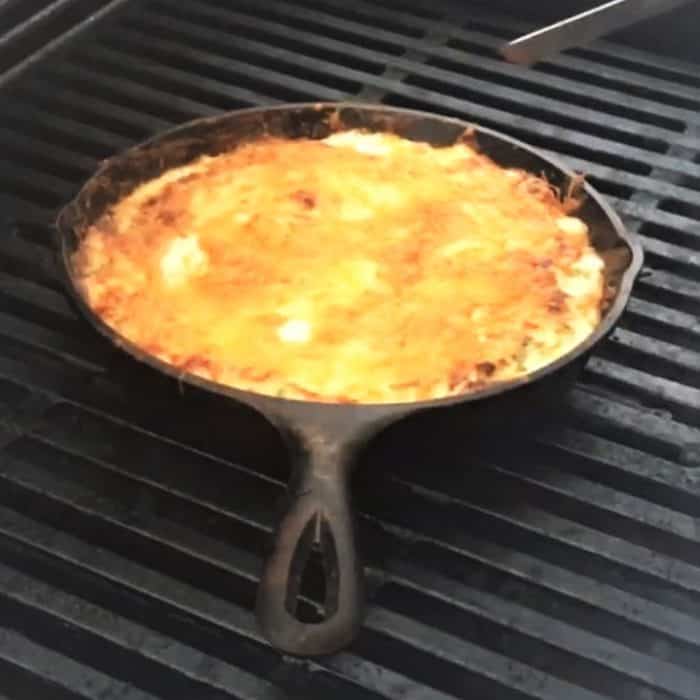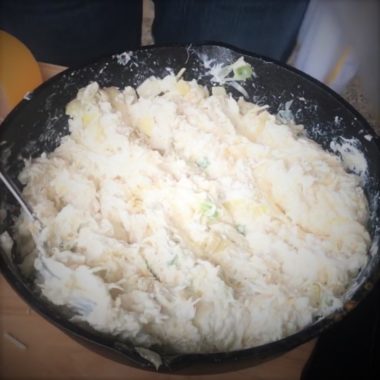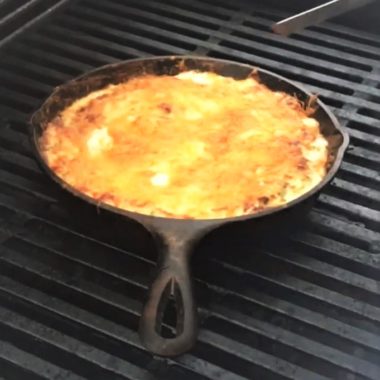 This is a warm skillet crab dip which is a great recipe to snack on around the campfire or introduction to a seafood feast.
There is a definite Mexican influence with the use of two peppers, Mexican cheese, and queso fresco. Yet the dip is still mild enough to complement rather than overpower the delicate crab.
No specific time is designated to use with the dip so feel creative using corn chips, crackers, bread, or vegetables. Making a sandwich out of it with some fresh bread would be a tasty option too.
Ingredients
Slap yo mamma seasoning, to taste
Old Bay seasoning, to taste
12oz (340g) whipped cream cheese
1/2 cup shredded Mexican style cheese
6 oz drained and chopped artichoke hearts
2 cups cooked shelled crab
Equipment
Recipe Directions
Combine mayonnaise, green onion, lemon juice, Slap Yo Mamma, and Old Bay in a skillet.

Roast the Anaheim and jalapeño pepper. Coat in olive oil and char on the grill. Place charred pepper in a plastic bag. Remove and dispose of skin, stem, and seeds. Dice into small pieces.

Mix into the skillet the grilled peppers, cream cheese, shredded cheese, queso fresco, and chopped artichokes. 

Add the crab to the mixture then fold to combine without breaking up the crab.

Top with the Parmesan cheese.

Preheat a closed grill to 400 degrees f (205 degrees C).

Add the skillet with the crab dip and cook until the cheese is melted and golden brown, about 12 minutes. Let cool for 5 to 10 minutes before serving.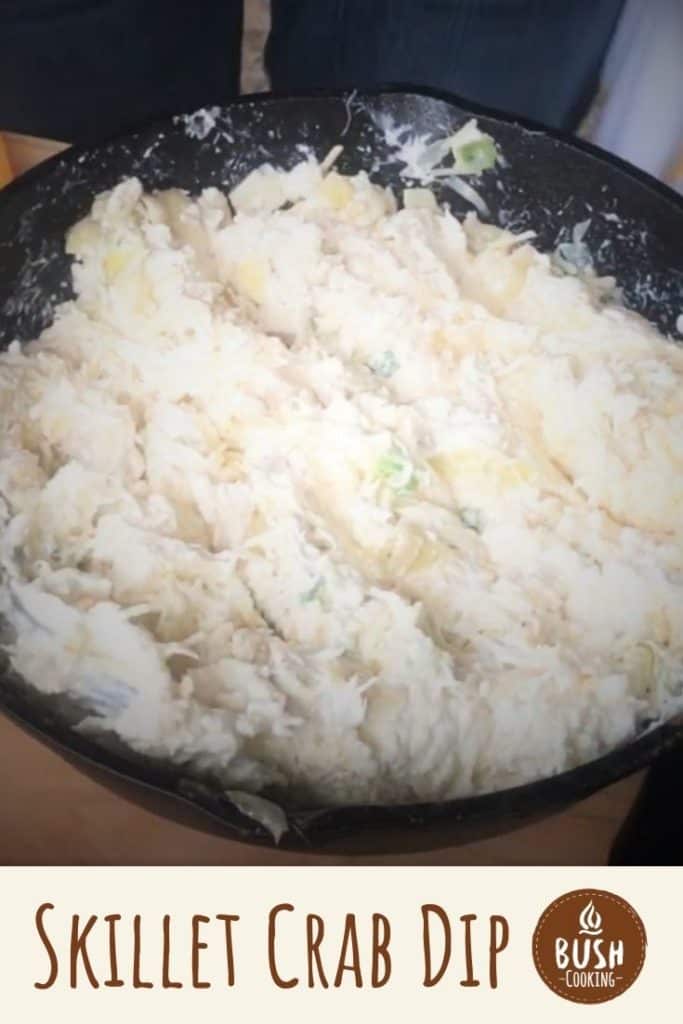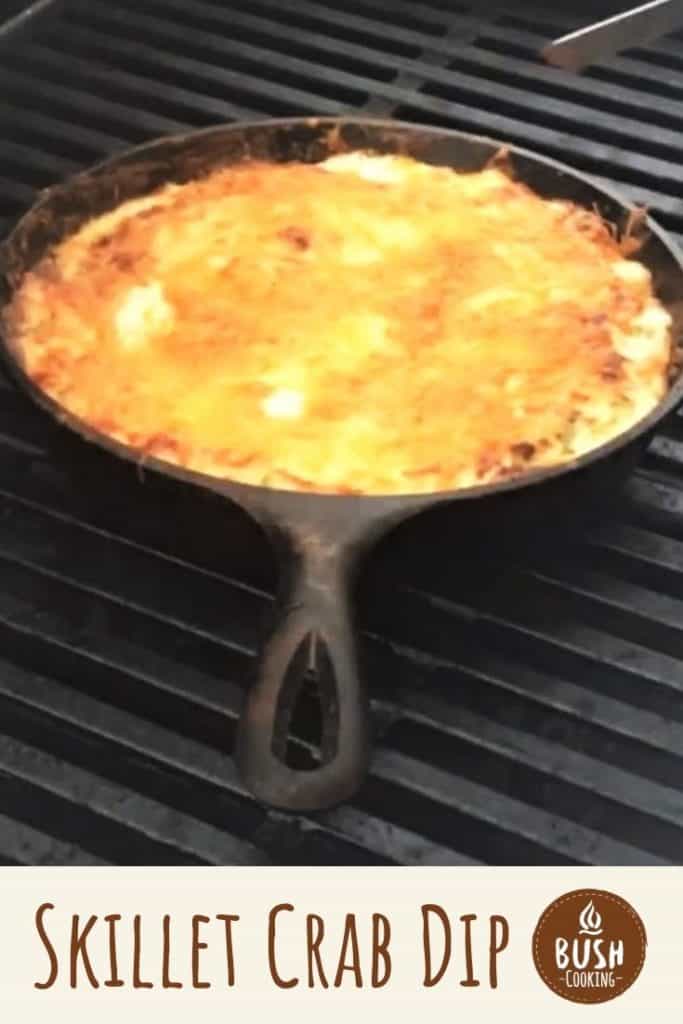 Pro Escobedo
Escobedo
Pro