Skillet Crab Cakes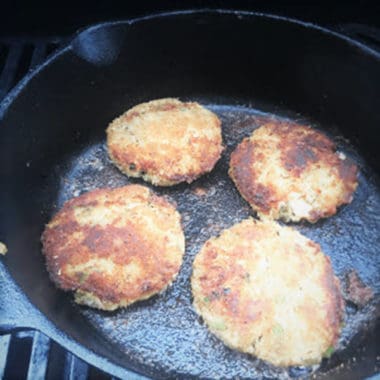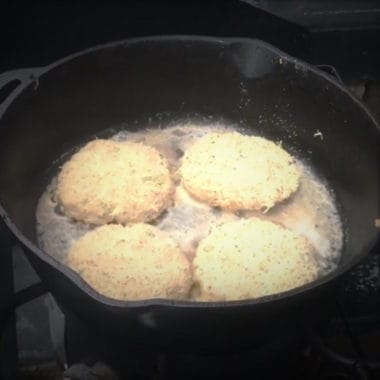 ×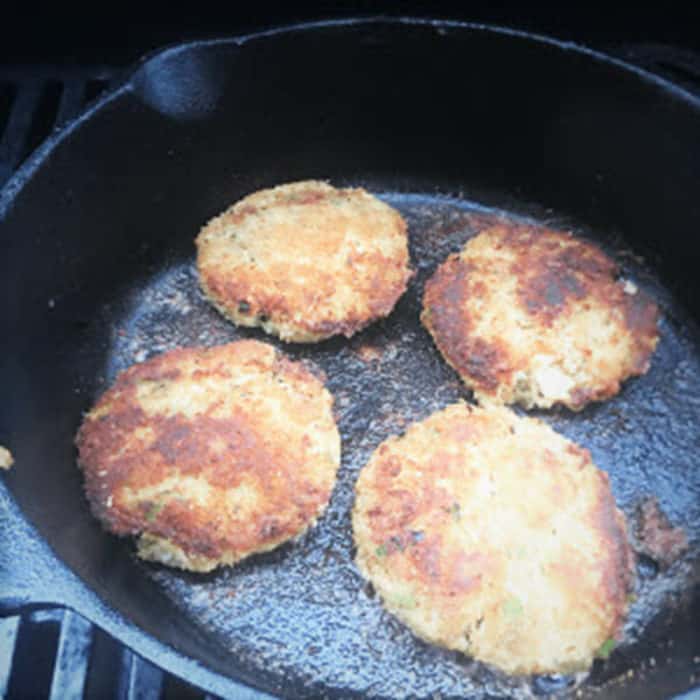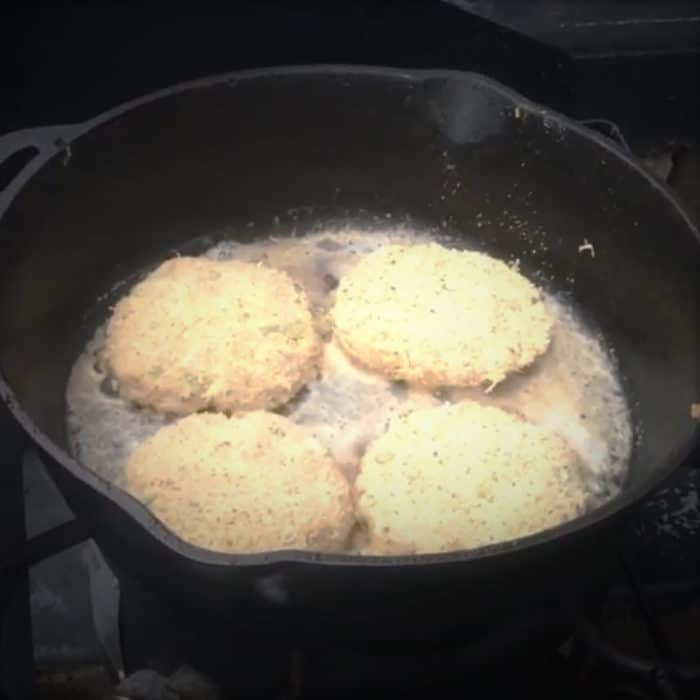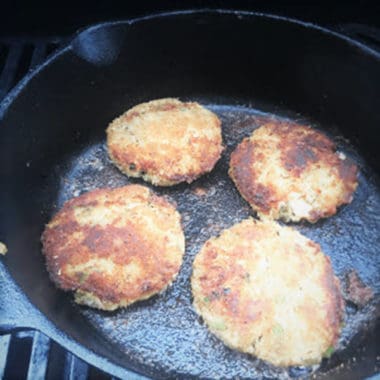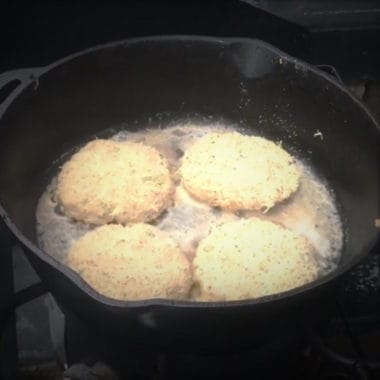 Skillet Crab Cakes is a flavorsome recipe that can be cooked right where you catch the crabs or when you return home.
The recipe starts by making a crab salad, alternately this could be leftover crab salad from a previous meal. A few specific seasoning sare in the recipe but you can swap these out for your preferred ones on crab.
The actual frying of the crab cakes is the trickiest bit, but the big tip is the medium temperature and touching as little as possible, allowing them to firm up through the cooking process helps keep them together when flipping or serving.
Ingredients
Crab Salad
3 cups cooked shelled crab
2 chopped green onions (spring onion)
Slap yo mamma seasoning, to taste (or similar Cajun seasoning)
Old Bay seasoning, to taste
Crab Cakes
Equipment
Recipe Directions
Crab Salad

Combine the crab, mayonnaise, green onion, lemon juice, Slap Your Mamma, and Old Bay in a large bowl then gently fold together.

Crab Cakes

Roast the Anaheim and Jalapeño peppers by coating in olive oil then charing on the grill. Place charred peppers in a plastic bag. Remove and dispose of skin, stem, and seeds. Dice into small pieces. Add to the crab salad.

Add to the crab salad the egg and 1/2 a cup of the breadcrumbs. Stir until well combined. Slowly add additional breadcrumbs until a sturdy texture that will allow the forming of patties.

Place remaining breadcrumbs on a chopping board. Form crab patties in your hands then place on the breadcrumbs turning to make sure covered on both sides.

Heat a large skillet to a medium temperature then add the butter and olive oil. When melted add the crab cakes and cook for about 5 minutes either side or until the crab cakes are golden brown on both sides and cooked through. Serve hot.