Green Bean Casserole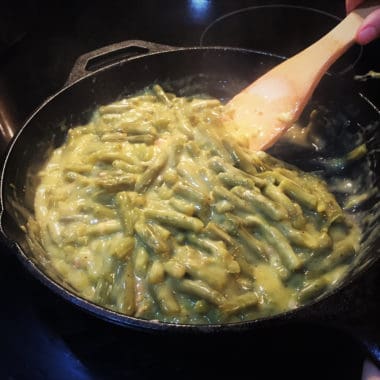 ×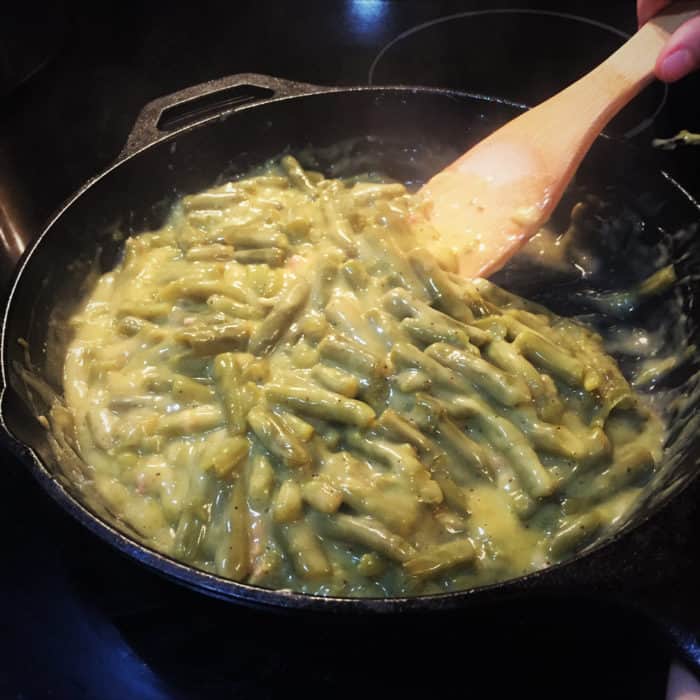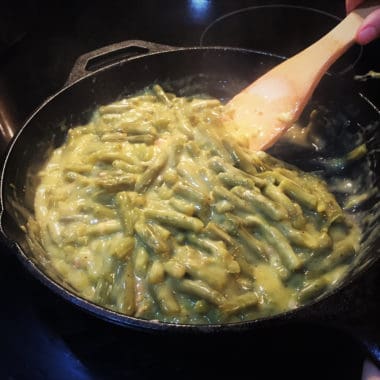 Green bean casserole is a dish often associated with 'Southern' cuisine in North America eaten during Thanksgiving.
At our house it has become a year around camp cooking dinner.
This recipe is for cans which is quick and easy for camping, but when I have time and resources I have also cooked it with fresh beans, a scratch cream sauce and fresh mushrooms.
Ingredients
1 can cream of mushroom or chicken soup
Equipment
Recipe Directions
In a skillet add the drained green beans, cream of mushroom soup and 1/2 a can milk.
Tip: If you aren't in a position to take milk camping you can substitute it with the fluid in the green bean can.

Simmer the skillet contents until well combined.

Sprinkle with the fried onions just before serving.
Tip: If you add the fried onions too soon they will go soggy.