Curried Sausages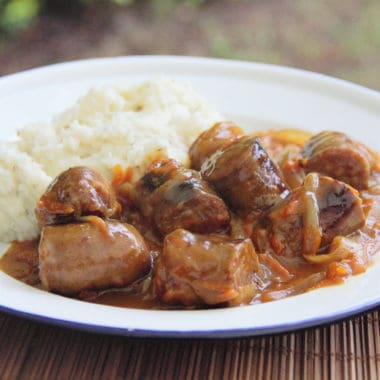 ×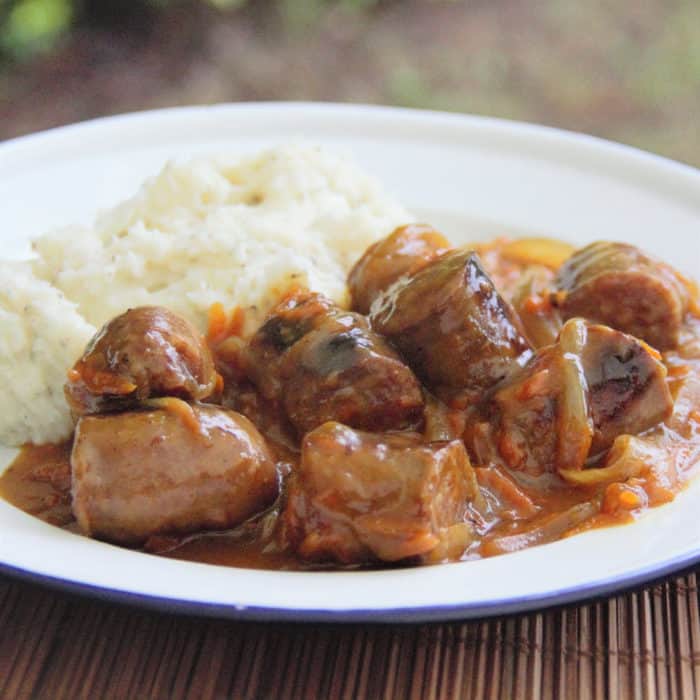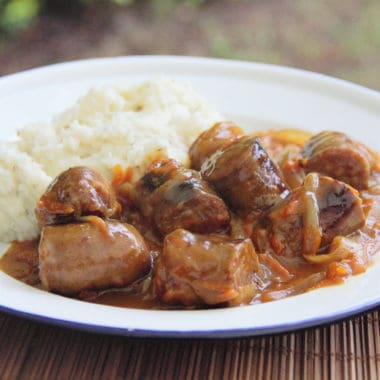 5
2
5
1
This is a mild curried sausage recipe that is great for a simple camp meal. It can be a one pot dish or served with simple camp sides like instant potatoes or tinned vegetables.
The curried sausage dish itself includes carrots and onions that are simmered in an easy and flavorful curry sauce.
Although a simple dish there is a whole generation of Australian children that were brought up eating this as an easy budget midweek meal. In a camp setting it also offers a comfort food feel because of this history.
Ingredients
1 tablespoon cornflour (corn starch)
1 teaspoon Bush Cooking Australian Curry Powder, or yellow curry powder
1 tablespoon tomato sauce
1 tablespoon Worcestershire sauce
Equipment
Recipe Directions
In a large skillet, fry the sausages until they are just cooked through. Cut into smaller pieces, if desired.

Add the onions and carrots to the sausage, then continue to cook until the onion is softened and translucent.

In a bowl, combine the water, cornflour, curry powder, cumin, tomato sauce, and Worcestershire sauce. Add the sauce mixture to the frying pan and stir constantly until thickened and gently simmering.

When the sauce has thickened serve alone or with camp mashed potatoes, rice, or vegetables.