Chocolate Bananas Foster Cake
Omar Alvarez
Alvarez
Omar
×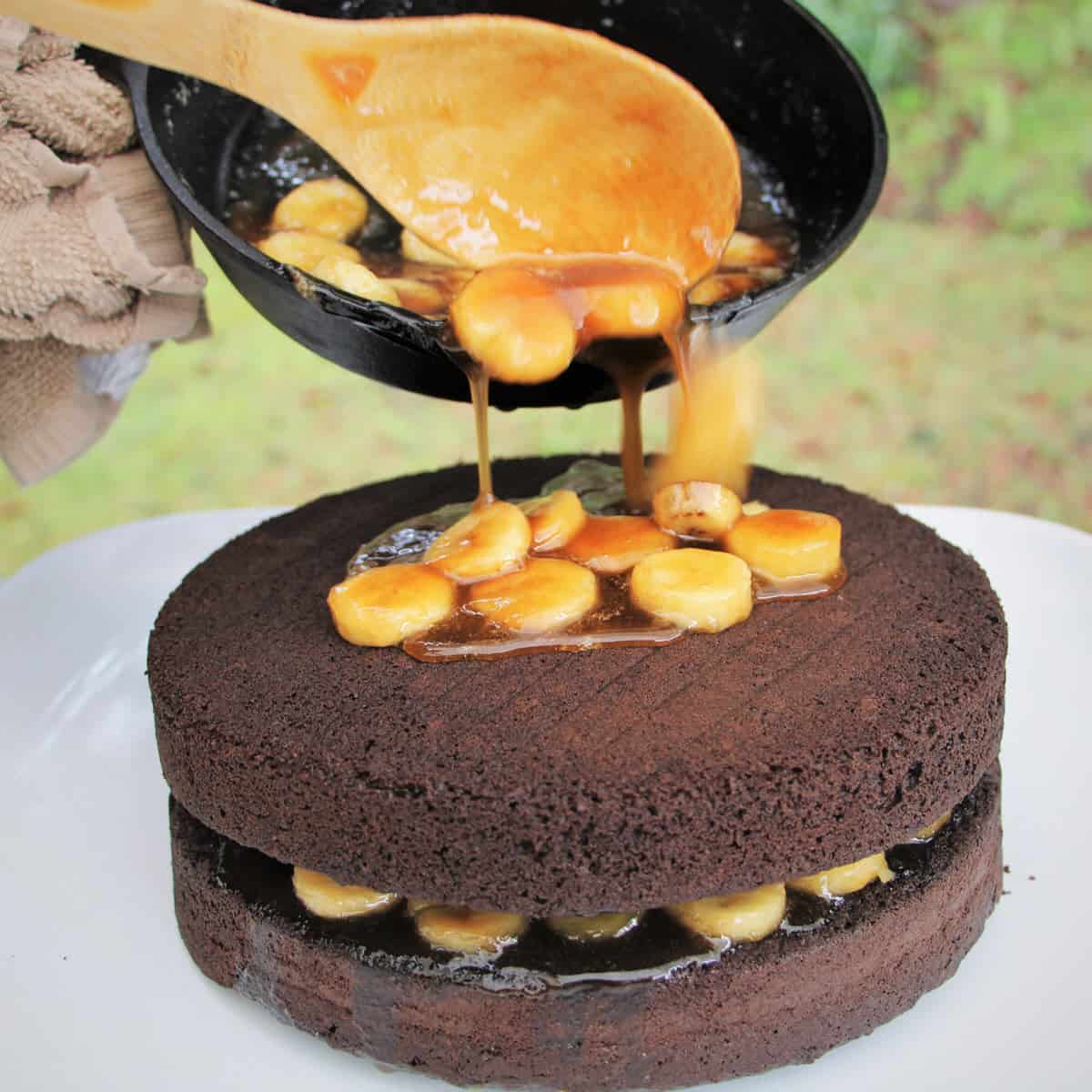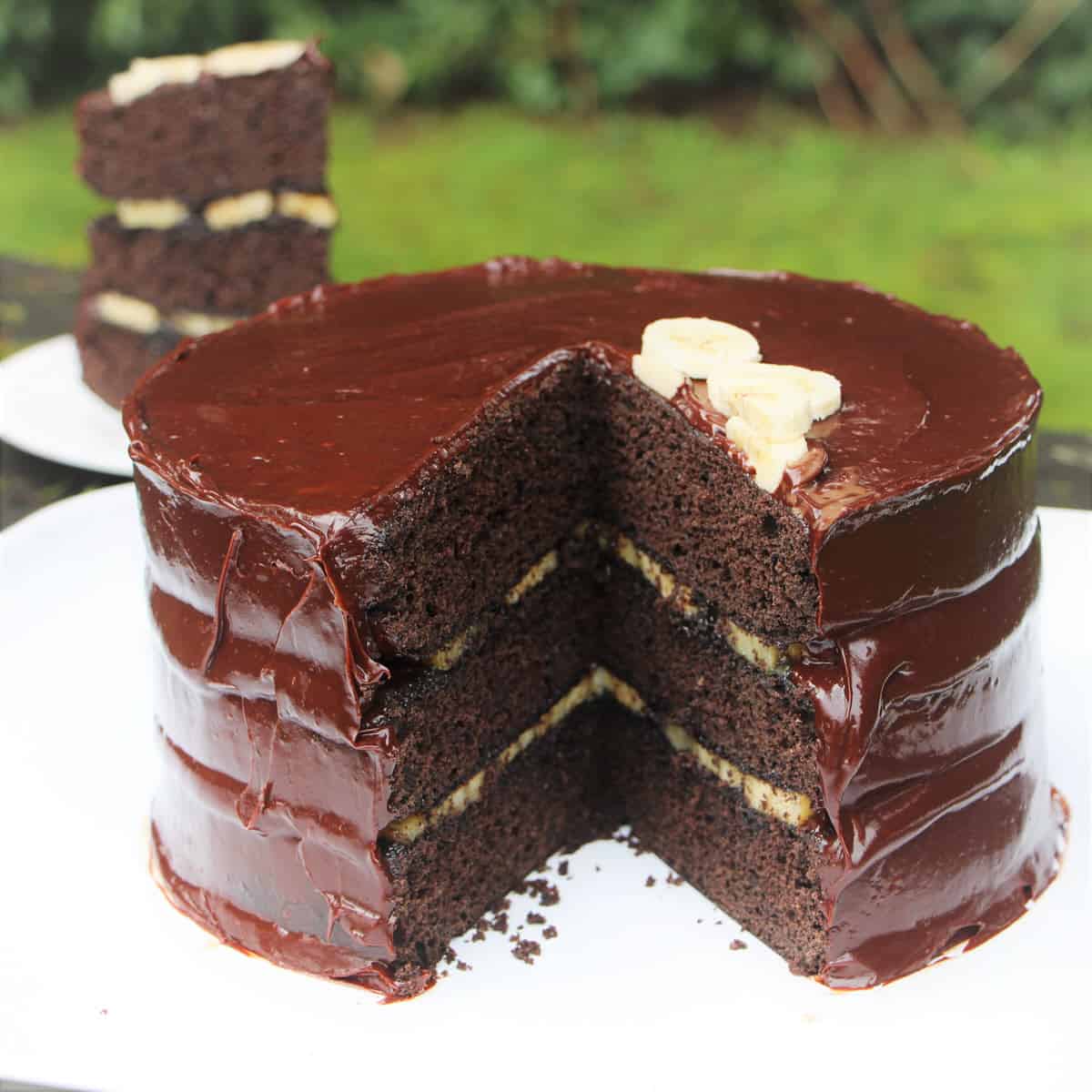 Bananas foster is a popular dessert where bananas are cooked in brown sugar to make a caramel sauce, then splashed with rum and lit on fire for a beautiful presentation.
This cake is inspired by the original recipe, where a creamy filling is made with brown sugar, cinnamon, and rum. The banana filling is sandwiched between layers of moist chocolate cake, and the whole thing is iced with chocolate frosting. This is a beautiful and decadent treat that is perfect for celebrations.
This cake is made over a campfire in the Dutch ovens, but is definitely for the more adventurous and experienced outdoor cook. Be careful when working with the hot caramel sauce and the hot pans.
Ingredients
Cake
1 1/2 teaspoons baking powder
2 teaspoons vanilla extract
Bananas Foster Filling
1 stick (8 ounces) butter
3 to 4 cups sliced bananas
1/4 teaspoon ground cinnamon
1 to 2 mini bottles (1.7 ounces) dark rum
Chocolate Frosting
3/4 cup heavy whipping cream
Equipment
Recipe Directions
Oil and flour three 10-inch Dutch ovens and line with parchment paper. Preheat the Dutch ovens to 350 degrees F (180 degrees C).

Cake

Combine the sugar, flour, cocoa, baking powder, and salt in a large bowl. Add eggs, milk, oil, and vanilla, and beat for 3 minutes. Stir in boiling water (batter will be thin) and pour into the three prepared Dutch ovens.

Bake for 30 to 35 minutes or until cooked. Cool for 10 minutes, then remove to wire racks to cool completely.

Bananas Foster Filling

Preheat an inverted deep Dutch oven lid. Melt butter in the lid and slowly add brown sugar to make a syrup. Add sliced bananas and cinnamon. Stir well, making sure bananas are completely covered in sauce.

Add rum to the mixture carefully. Using a lit match, ignite the rum and allow the flame to burn out. Set mixture aside.

Chocolate Frosting

Heat the heavy cream for 2 minutes to a slow boil. Add chocolate chips and stir well until smooth. Cover and cool for 30 minutes.

To Assemble

Place one cake layer on a Dutch oven lid. Spread half the bananas foster filling on the cake, top with the second layer, and spread with the remaining bananas foster filling. Top with the remaining cake layer. Spread with the chocolate frosting on the top and sides. Place some sliced bananas on top as garnish.
Omar Alvarez
Alvarez
Omar