Sour Cream Coffee Cake
×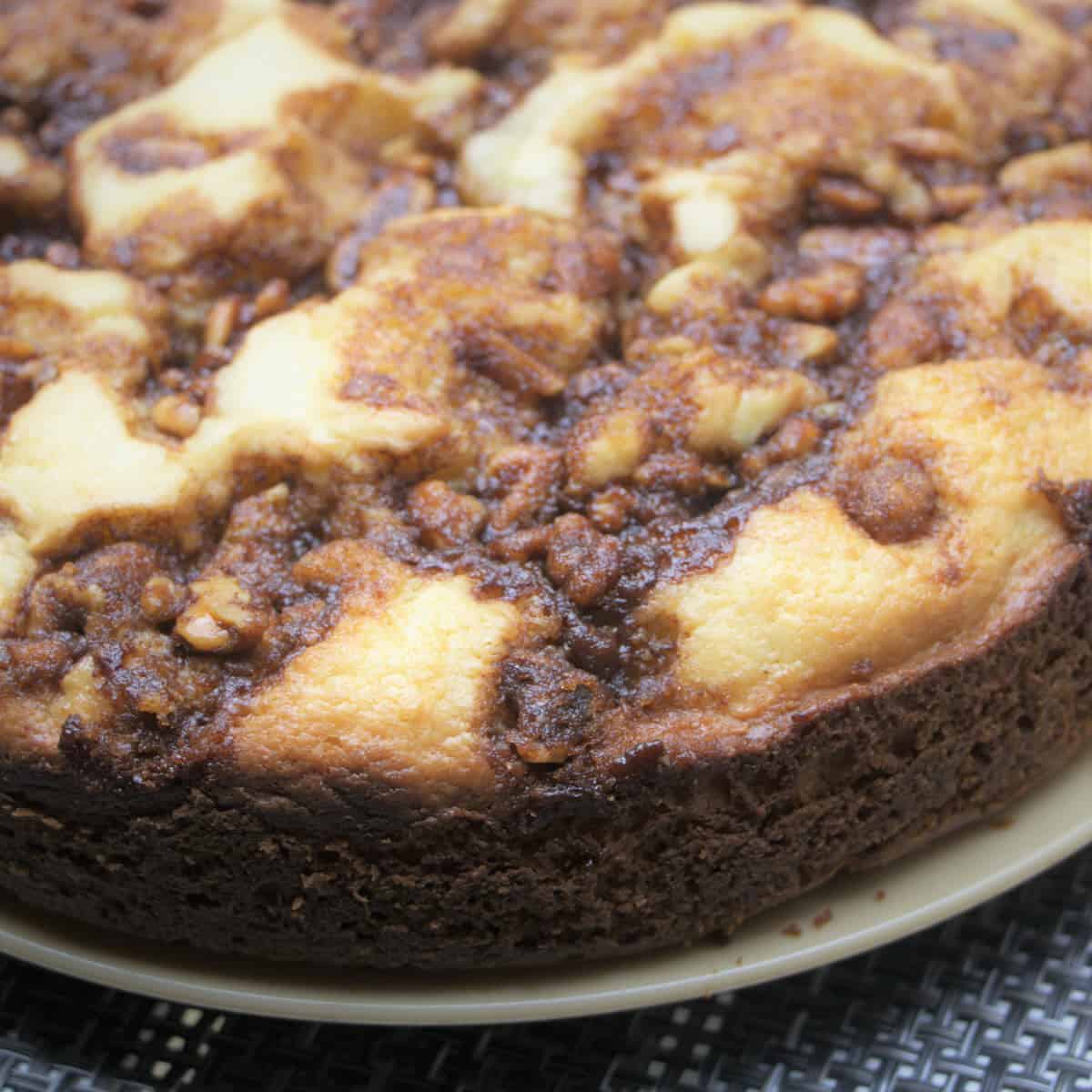 Sour Cream Coffee Cake is a delightful way to start your morning. You can prepare all of the batter and topping mixtures at home and place them in sealable bags for your outing.
This recipe bakes in a Dutch oven. For easy removal and clean up, use a piece of parchment paper sprayed with a little bit of oil in the bottom of the oven before adding your ingredients.
In order to achieve the correct Dutch oven temperature, start with six coals on the bottom of the oven and 15 to 18 on top.
Ingredients
For the batter:
1/2 pint nonfat sour cream
For the topping:
Equipment
Recipe Directions
For the batter:

Cream together the shortening, sugar, and vanilla. Add eggs individually, beating after each one is added.

Add baking soda and baking powder.

Alternate the sour cream and flour to the mixture, blending after each addition.

For the topping:

Cream together the butter, brown sugar, and cinnamon in a separate bowl. Add nuts and mix well.

Spread half of the batter in the bottom of a preheated 10-inch Dutch oven.

Sprinkle half of the topping mixture over the batter.

Cover with the remaining batter and sprinkle with the remaining topping.

Cover with lid and bake at 350 degrees F (176 degrees C) for 45 to 50 minutes or until a toothpick inserted into the center of the cake comes out clean.