Venison Red Curry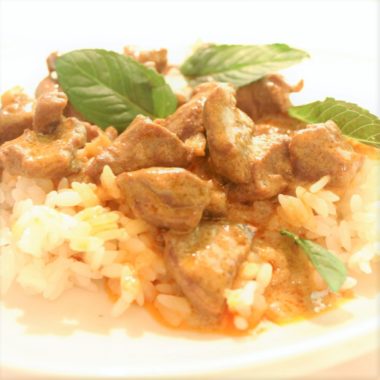 ×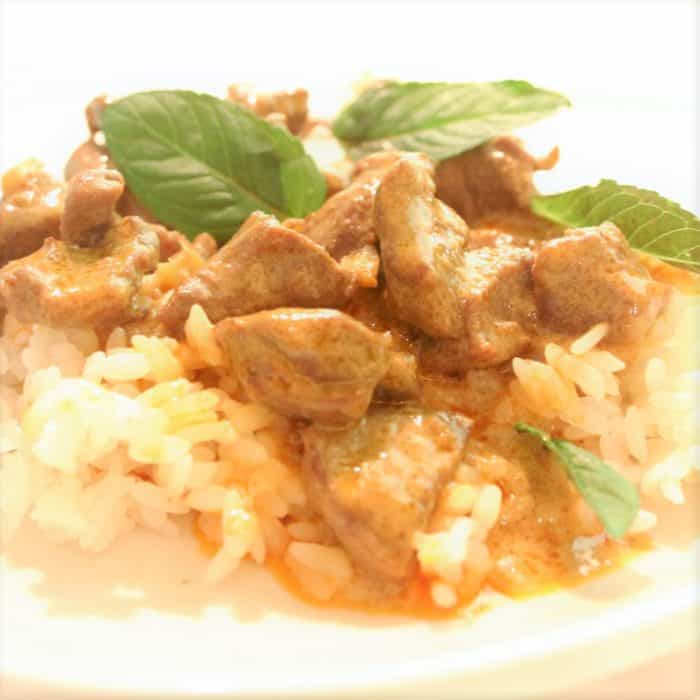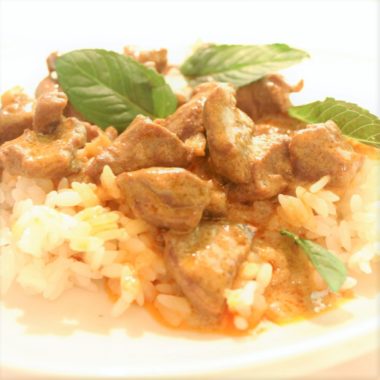 5
1
5
1
When testing recipes for a cookbook, it's hard to avoid comparing and remain objective. Well, we all agree Venison Red Curry is very close to number one. 
It always takes us back to the memorable years we spent in Southeast Asia, dining on some of the world's most exquisite cuisine. This version has our own unique twist with venison.
Serve it alongside freshly steamed white or brown rice. Don't forget to add the fresh basil, as it really brightens the dish.
This recipe is from Tiffany's book Cooking Big Game. To buy this book, and many more, visit here.
Ingredients
1-inch (2.5cm) fresh ginger, minced
1 tablespoon red curry paste
1/2 cup fresh basil, chopped
Equipment
Recipe Directions
In a large skillet, heat the peanut oil over medium heat. Add the ginger and sauté for 1 minute. 

Add the red curry paste and brown sugar; sauté until bubbly. Add the venison to the curry mixture and brown. 

Reduce the heat to low and add the coconut milk. Simmer for 45 minutes or until the meat is tender. 

Remove from the heat, add the basil, and serve over rice.