Strawberry fruit leather is a popular snack for kids that can easily be made at home using surplus fruits. It's a chewy, sweet, and healthy option that will give you a burst of energy. It's easily transportable once made, perfect for hikes, camping trips, or even after school snacks.
Please be warned that while cooking this in your house the smell will be amazingly irresistible and likely make everyone very hungry. It could even linger a few days. You'll have to take great care not to eat the whole batch of fruit leather all at once!
This recipe is ideal for people who grow their own strawberries or have access to economical bulk quantities. It is another option to preserve them asides from a jam. You can also try other fruits like pureed peaches, mangos, or other berries.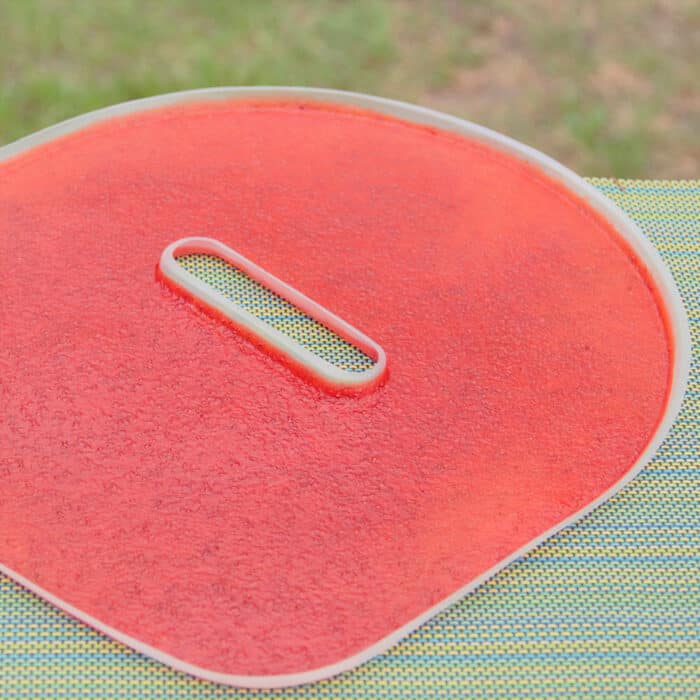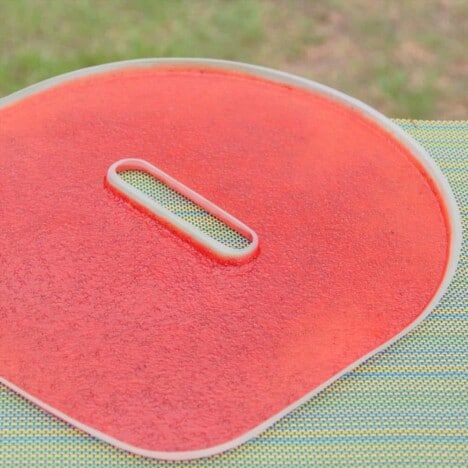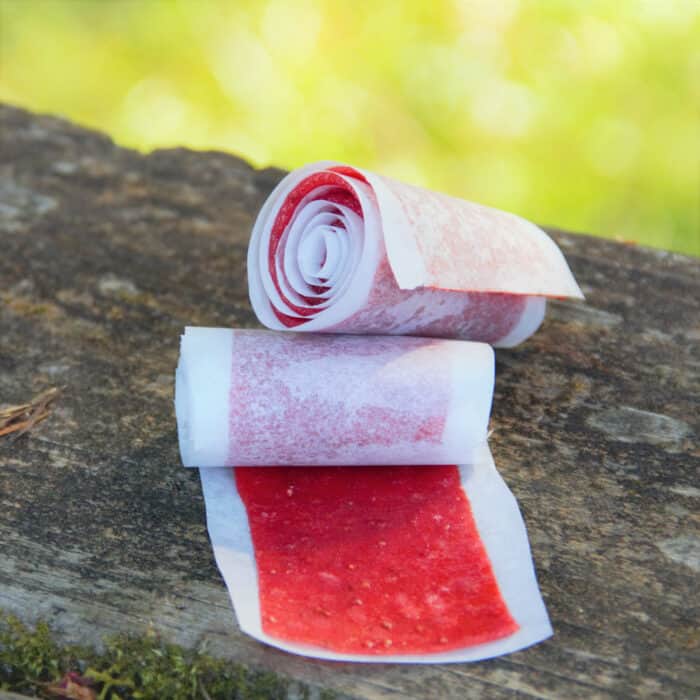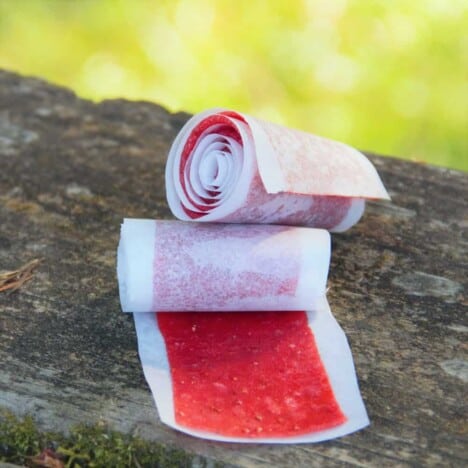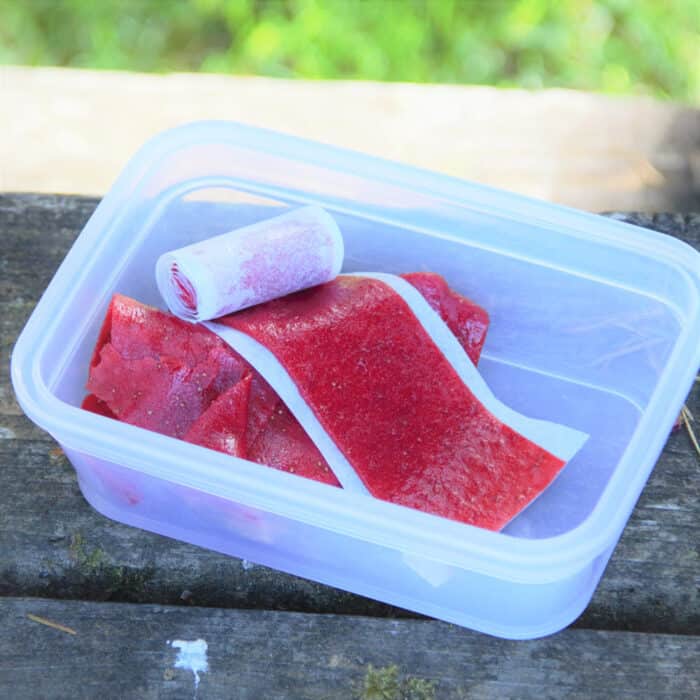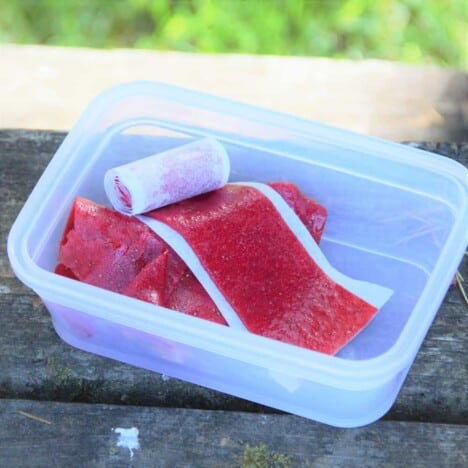 Strawberry Fruit Leather Recipe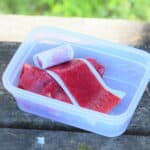 Strawberry Fruit Leather is a popular snack for kids that can easily be made at home using surplus fruits.
Ready in
3

hours
10

minutes
Ingredients
5

cups

strawberries

1/2

cup

white sugar

2

tablespoons

lemon juice
Directions
Carefully remove the green leaves and pith core of the strawberries. Cut in half.

Blend together the strawberries, sugar, and lemon juice until smooth.

Tip: If you prefer a smoother fruit leather the seeds may be strained out. However, this will also significantly reduce the recipe yield. 

Thinly spread the purée out and cook for 3 hours until fruit leather is formed, You can use either of two methods:

Option 1 – Dehydrator: Using the dehydrator solid sheets, thinly spread the strawberry purée about 2 mm thick until all the pure is used. Set the temperature to about 170 degrees F (75 degrees C) and set the timer for 3 hours.

Option 2 – Oven: Divide the purée between two large baking trays lined with silicone baking mats. Spread with a spatula to create an even layer. Bake for 3 hours in an oven set to 170 degrees F (75 degrees C) or until the fruit leather is no longer sticky. Rotate the pans halfway through.

Transfer the fruit leather to a cutting board to slice into strips a size of your preferred thickness. 

Lay the fruit leather strips on sheets of baking paper a little wider than the fruit leather and gently roll up. 
Nutritional Information
Calories:
78
kcal
Carbohydrates:
20
g
Protein:
1
g
Fat:
1
g
Saturated Fat:
1
g
Polyunsaturated Fat:
1
g
Monounsaturated Fat:
1
g
Sodium:
1
mg
Potassium:
142
mg
Fiber:
2
g
Sugar:
17
g
Vitamin A:
11
IU
Vitamin C:
54
mg
Calcium:
15
mg
Iron:
1
mg
Dutch Oven Dessert
Inspired by strawberry shortcake this strawberry dump cake takes the key elements of a white cake and strawberries then converts…
Camp Oven
Strawberry Shortcake can easily be cooked outdoors with a basic cake recipe and the use of a variety of strawberry…
Camp Cooking
When camping there always seems to be that one cake that goes hard, now there's a way to turn what…