Using a marinade on steak is a good way to create fresh flavors and it also helps tenderize a firmer piece of meat. A marinade can be used on any piece of steak but is more useful on lower-quality cuts.
There are lots of flavor options and combinations, this one is a more basic Asian-inspired one. The flavor comes from garlic and ginger with the acid being soy sauce.
While camping the marinade can be applied in a bag making transport and clean up easy. At home a shallow bowl or casserole dish can be used, it is better to avoid plastics that can absorb the flavors and/or become stained.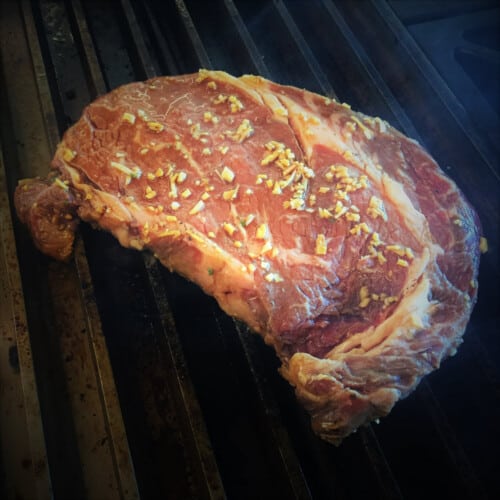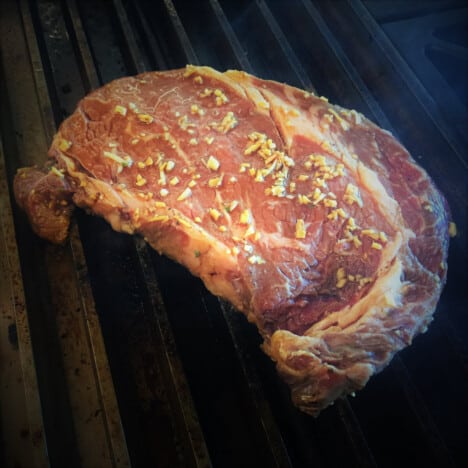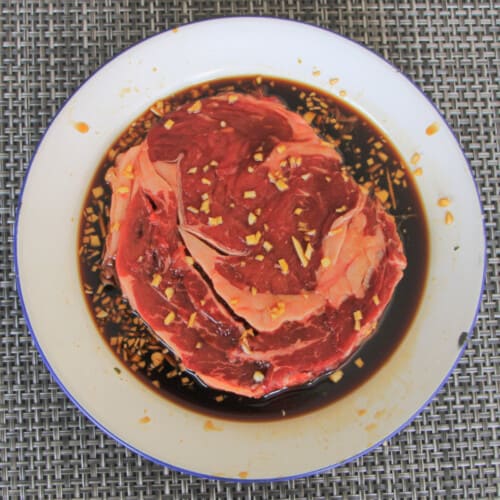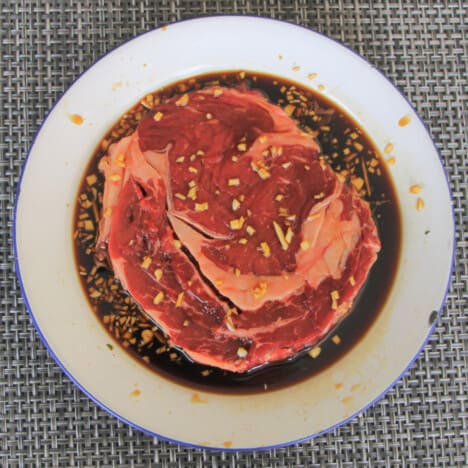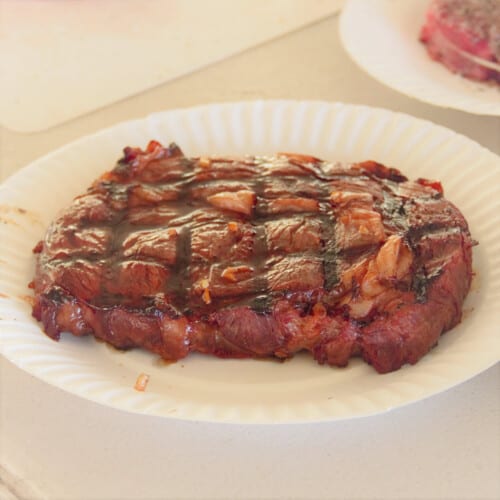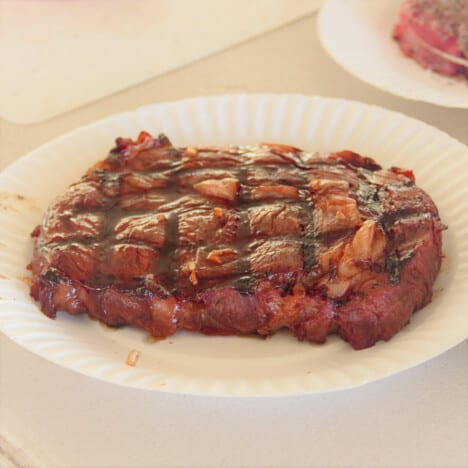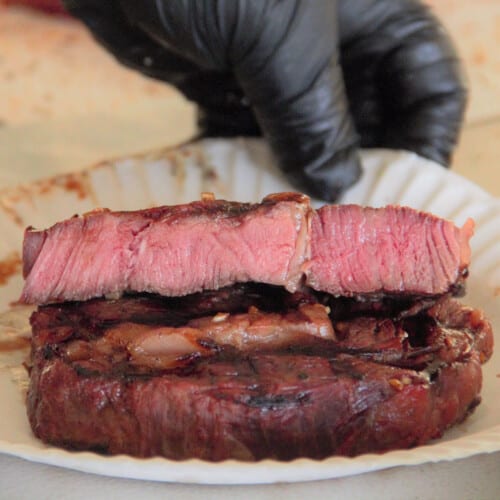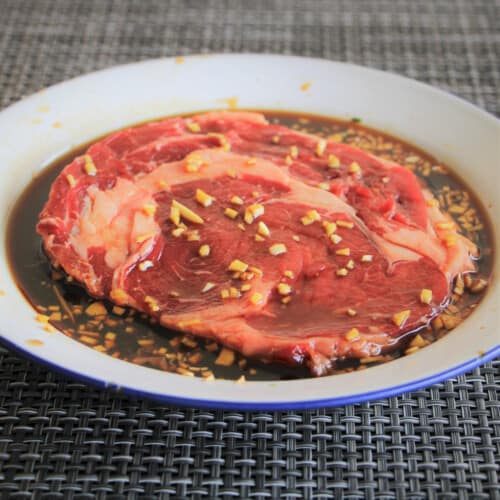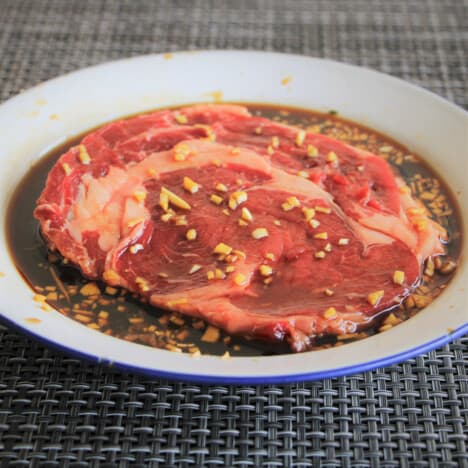 Steak with Marinade Recipe
This recipe is for brand affiliate Grillgrates.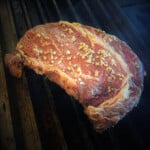 Using a marinade on steak is a good way to get fresh flavors and help tenderize a firmer piece of meat. The longer you can marinade the better the result.
Ready in
1

hour
10

minutes
Ingredients
Marinade
1

inch

fresh ginger

1

clove

garlic

2

teaspoons

sesame oil

3

tablespoons

soy sauce

2

steaks
Equipment
lump charcoal or briquettes
Directions
Marinade
Finely dice the ginger and garlic, then combine with the sesame oil and soy sauce.
Steak
In a bowl or plastic bag combine the steak and marinade and leave for at least 1 hour.

Preheat the grill grates to medium-hot.

Place the steak on the preheated grill and cook to get grill marks of your liking. Check the internal temperature of the steak, if not cooked to your desired temperature, move to a cooler part of the grill and let slowly come up to temperature.

Rest for 5 minutes before serving.
Nutritional Information
Calories:
527
kcal
Carbohydrates:
3
g
Protein:
48
g
Fat:
36
g
Saturated Fat:
15
g
Polyunsaturated Fat:
3
g
Monounsaturated Fat:
17
g
Cholesterol:
138
mg
Sodium:
1626
mg
Potassium:
683
mg
Fiber:
1
g
Sugar:
1
g
Vitamin A:
34
IU
Vitamin C:
1
mg
Calcium:
24
mg
Iron:
5
mg
BBQ Grilled Meat
This steak marinade is easy to whisk together with common ingredients making in perfect for a backyard or camping preparation.…
BBQ Grilled Meat
Grilled hanger steak is a flavorful and tender cut of beef that many cooks don't know about. The flavor is…
BBQ Grilled Meat
Yes, you are reading that title correctly. This cooking method has the meat sit in the marinade after it is…