An incredibly decadent side dish, loaded mashed potatoes includes bacon, cream, and three kinds of cheese all baked in a camp oven. This side dish is so hearty, that it can be turned into a meal. Add a green salad on the side and double on the portions, and you'll be full and satisfied.
The recipe uses dehydrated potatoes which is a great option for the outdoors as it is easy to transport and store while camping. If desired you can make the mashed potatoes from fresh potatoes. This recipe was cooked on an Aquaforno as an example of the wide range of meals that can be cooked on it.
The three kinds of cheese each add an element to the dish. The mozzarella adds gooeyness, the cheddar adds depth, and the Parmesan adds a salty element. Variations of the cheeses are the quickest way to change the flavor profile.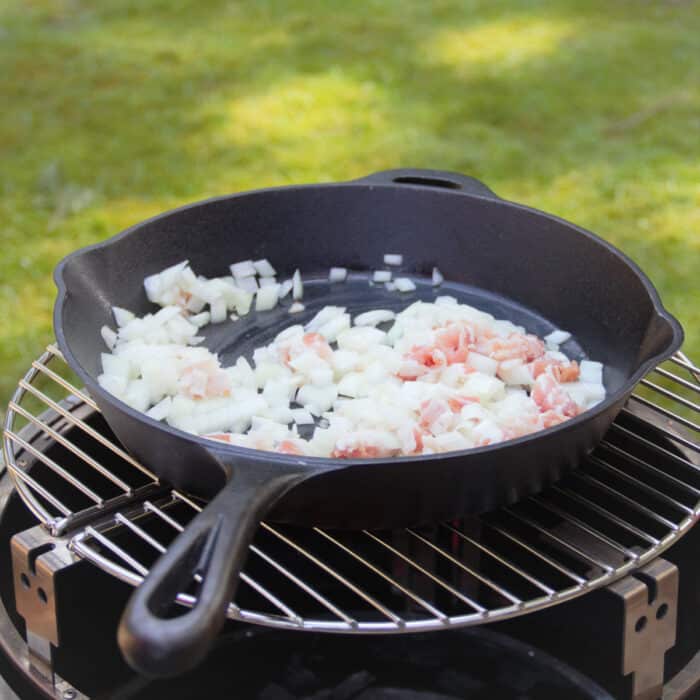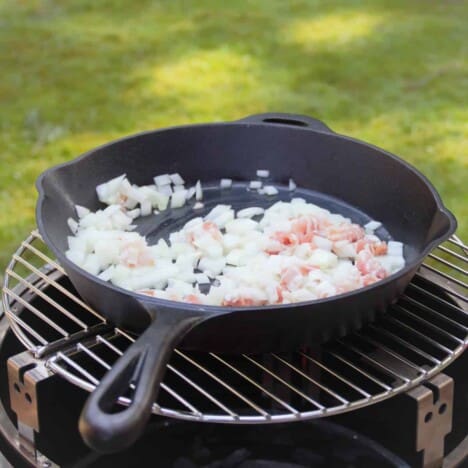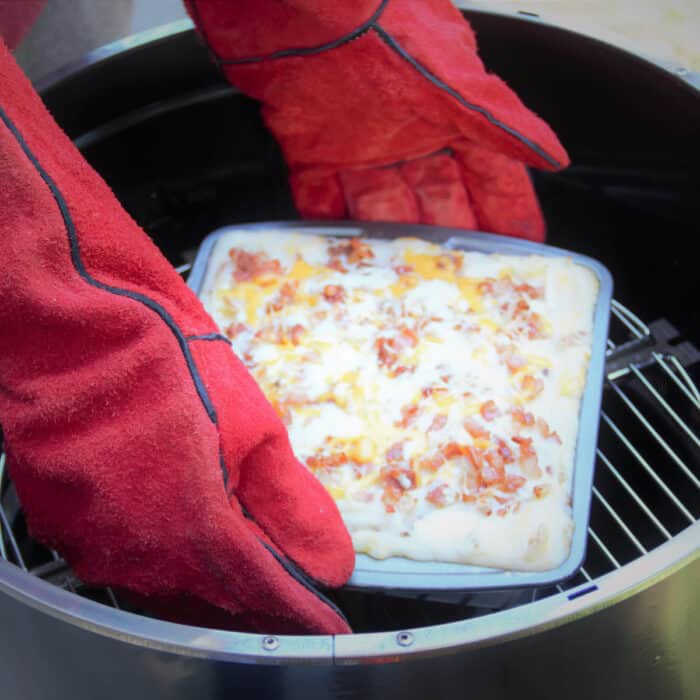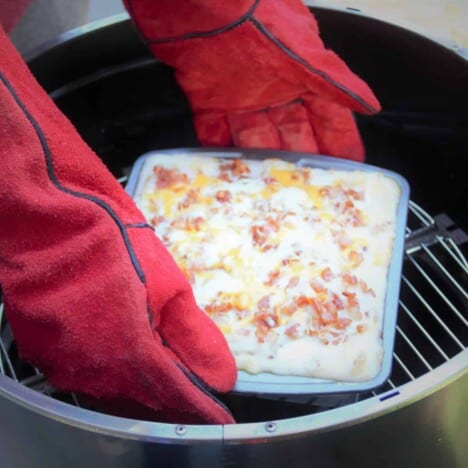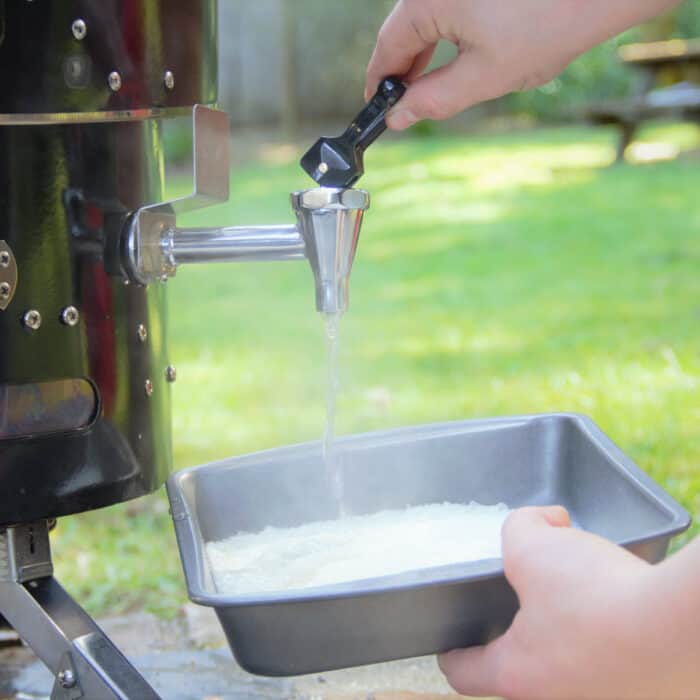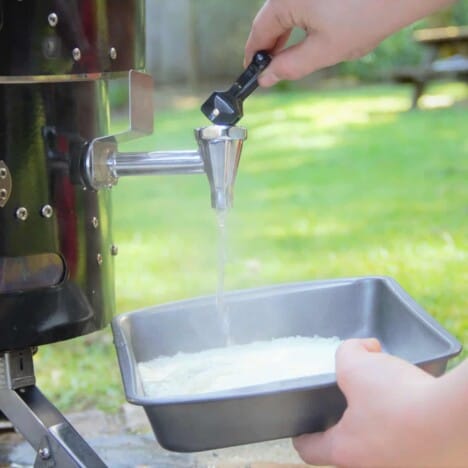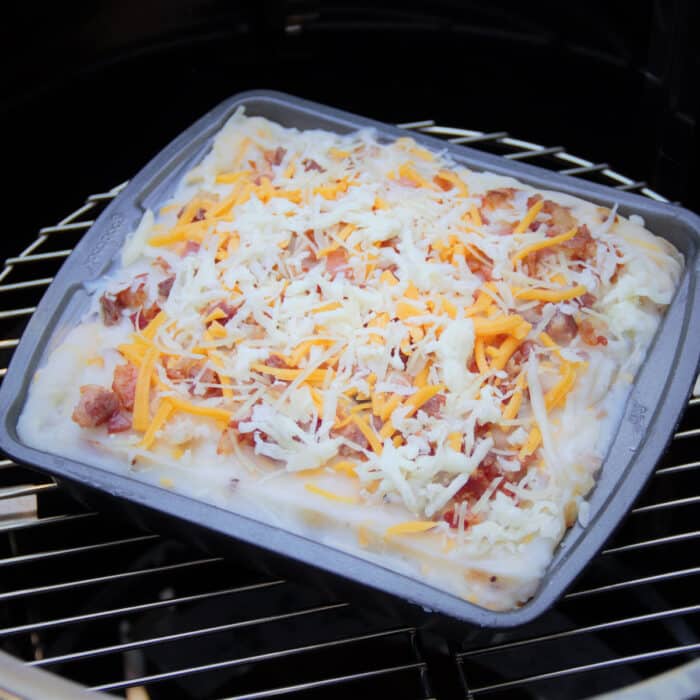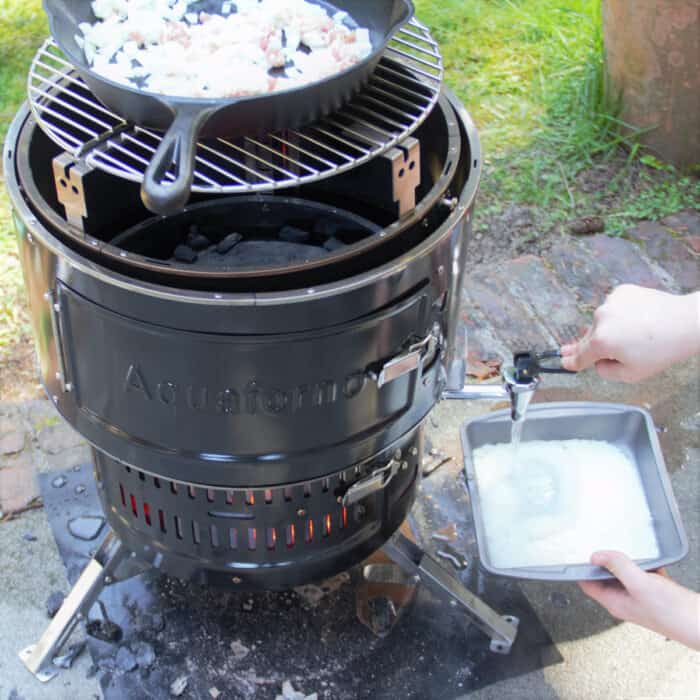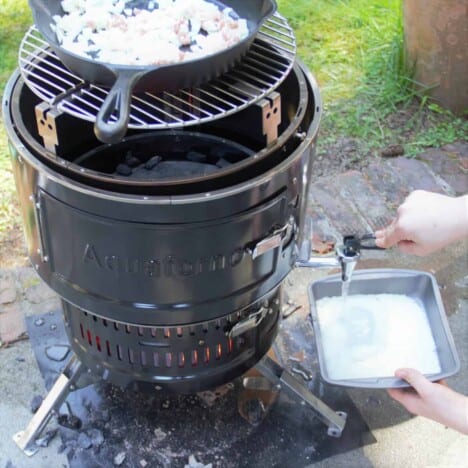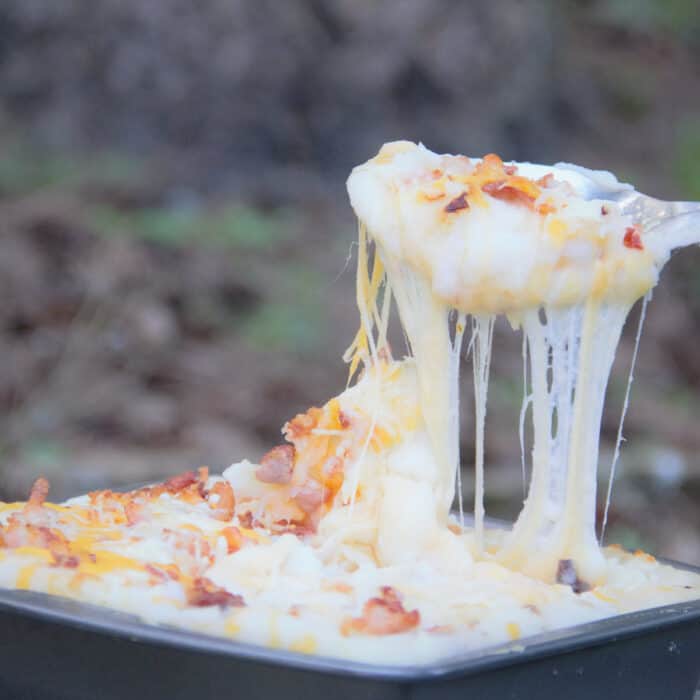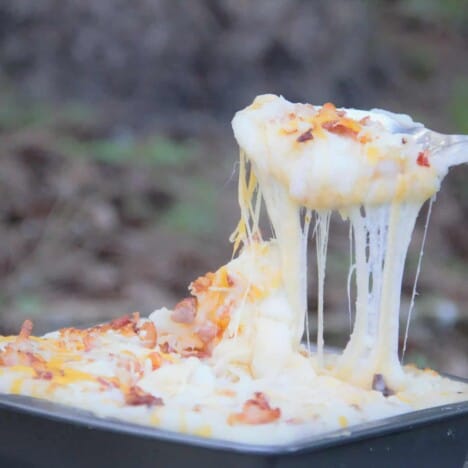 Loaded Mashed Potatoes Recipe
This recipe is provided by Aquaforno.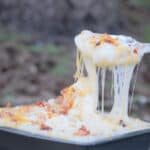 An incredibly decadent side dish, Loaded Mashed Potatoes includes bacon, cream, and three kinds of cheese all baked in a camp oven.
Ingredients
6

slices

bacon

diced

1

yellow onion

diced

2

cups

dehydrated potato flakes

boiling water

as required

1/2

cup

cream

salt and pepper

to taste

1

cup

shredded cheddar cheese

1/2

cup

shredded mozzarella cheese

1/4

cup

grated Parmesan cheese
Directions
Light the Aquaforno, or prepare equipment to fry in a skillet, boil water, and preheat a camp oven to 350 degrees F (180 degrees C).

Heat a skillet over medium heat then add the diced bacon and onions. Cook until the onions are translucent and the bacon is crisp, this takes about 7 minutes Put aside until needed.

In a large bowl add the dehydrated potato then start to add the hot water until a thick but smooth mashed potato is created.

Add to the mashed potatoes the cream, salt, and pepper, then stir to well combine. 

Add three quarters of the cooked bacon and onions, as well as three quarters of the cheddar, mozzarella, and Parmesan cheese to the mashed potatoes. Lightly fold through then transfer to the square baking tray.

Evenly spread the remaining bacon, onions, cheddar, mozzarella, and Parmesan across the top of the potatoes.

Bake the loaded mashed potatoes for 20 minutes or until all the cheeses on the top are melted. Serve immediately.
Nutritional Information
Calories:
360
kcal
Carbohydrates:
20
g
Protein:
13
g
Fat:
26
g
Saturated Fat:
13
g
Polyunsaturated Fat:
2
g
Monounsaturated Fat:
8
g
Trans Fat:
1
g
Cholesterol:
67
mg
Sodium:
427
mg
Potassium:
338
mg
Fiber:
2
g
Sugar:
2
g
Vitamin A:
590
IU
Vitamin C:
18
mg
Calcium:
241
mg
Iron:
1
mg
Dutch Oven
A flexible side dish for most mains, these Dutch oven bacon potatoes are flavored with onions and garlic. It is…
Grilled Side Dish
This is an easy-to-make grilled baby potato salad that has a tart dressing that uses fresh lemon juice and whole…
Plank Cooking
Cooking stuffed potatoes is made a lot easier when you use a plank to cook them on, both protecting them…