Grilled Shrimp and Smoked Sausage Skewers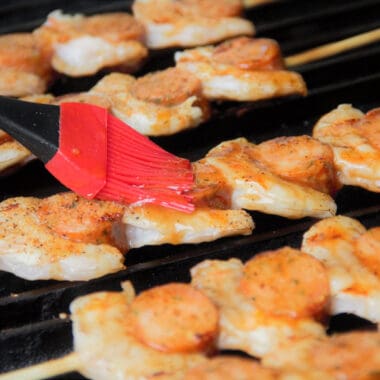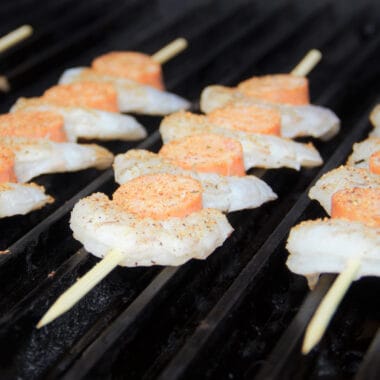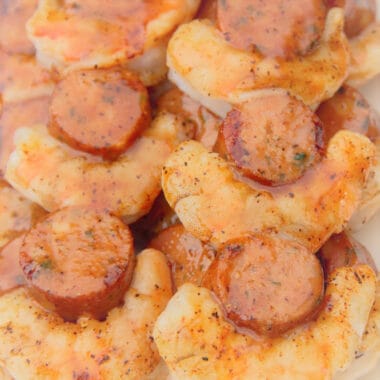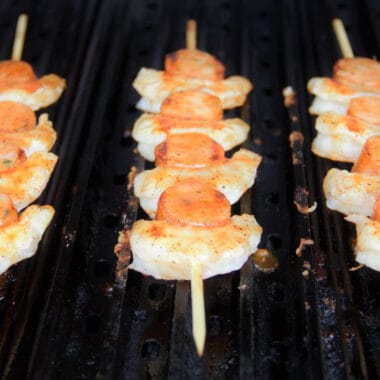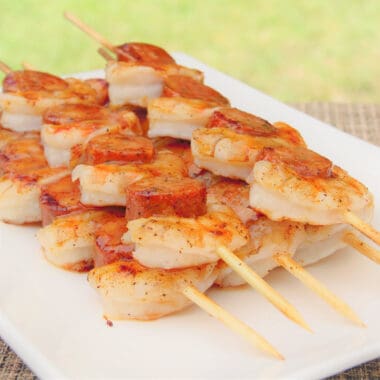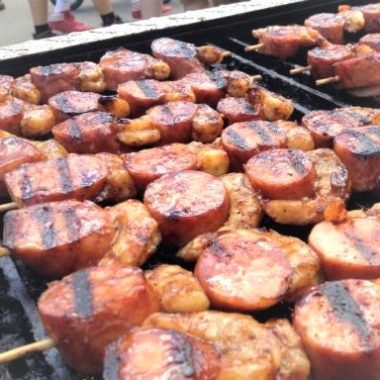 Michael Dellaporta
Dellaporta
Michael
×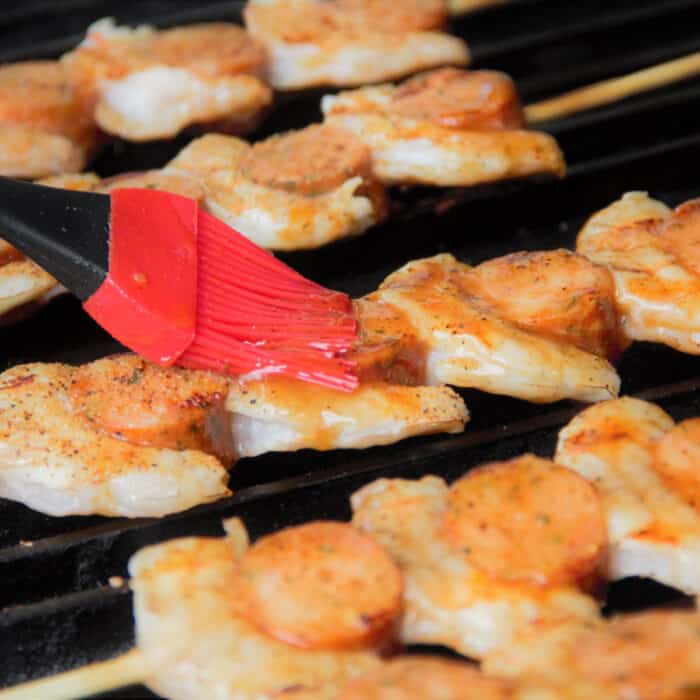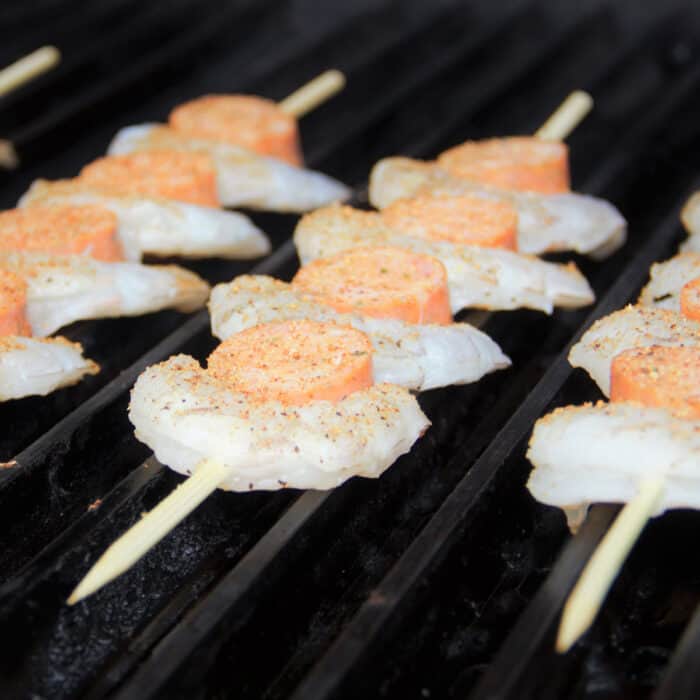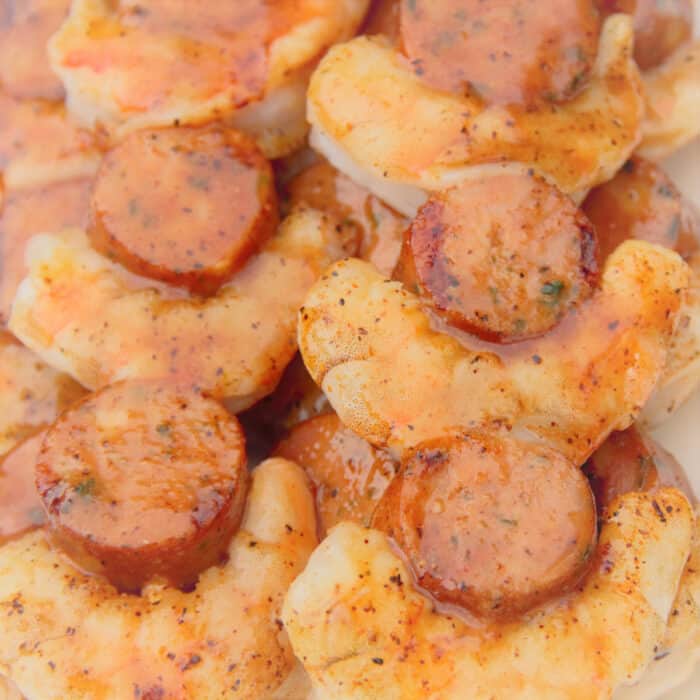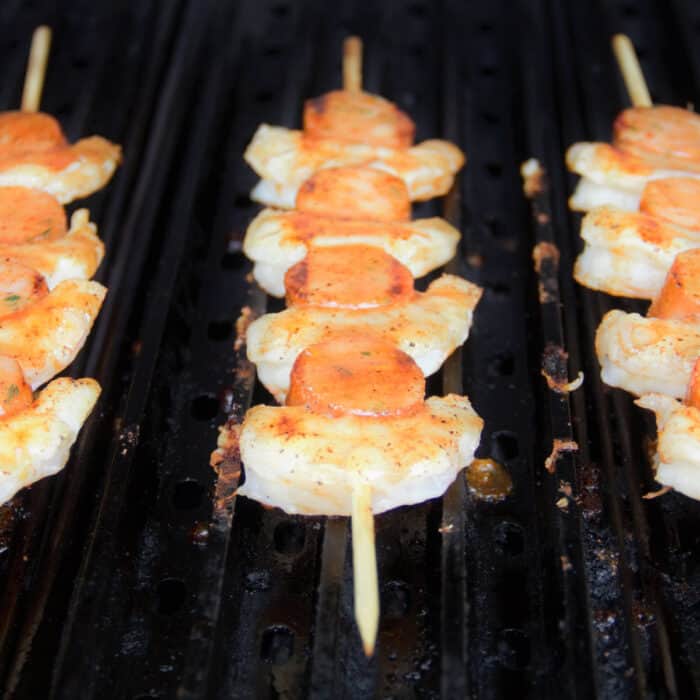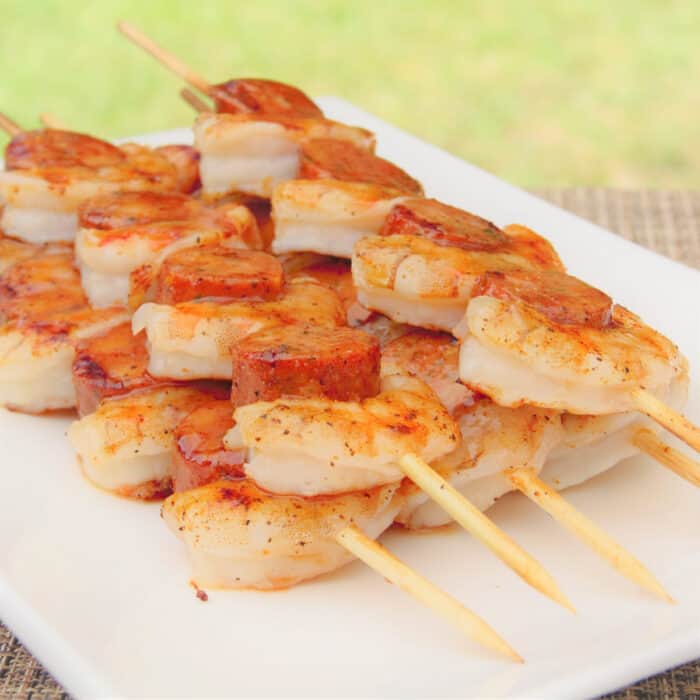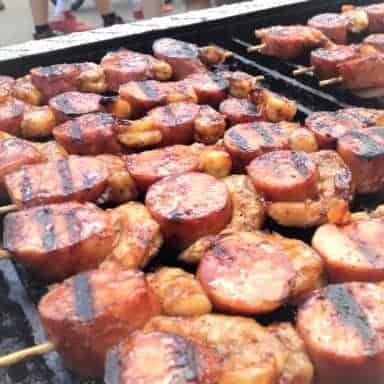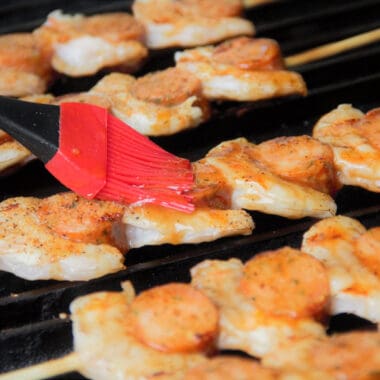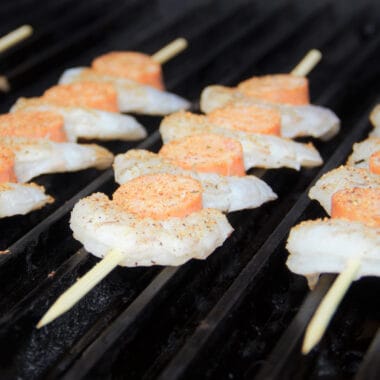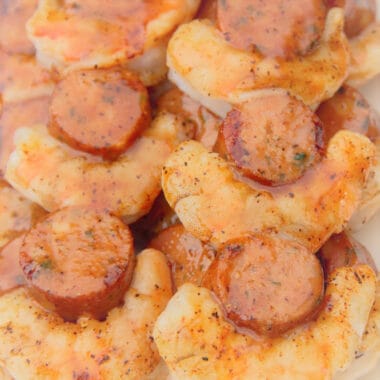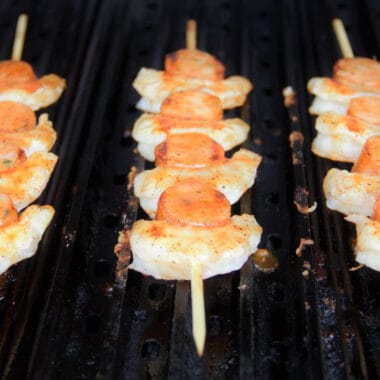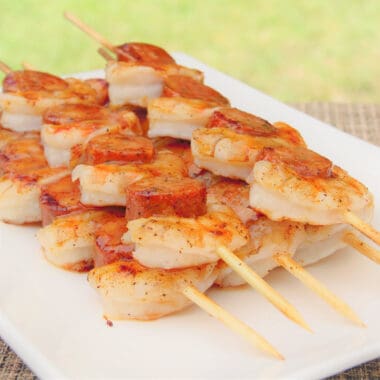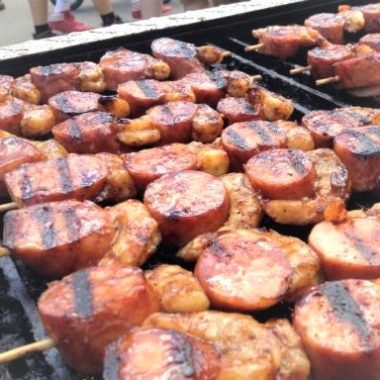 Grilled shrimp and smoked sausage skewers are perfect for a BBQ with friends in the backyard or a special grilled camp meal.
This recipe calls for smoked beef sausage, but you can easily substitute chicken, turkey, or pork sausage. Try different brands of your favorite BBQ rubs and sauces, to see which you prefer.
To keep the wooden skewers from burning on the grill, soak them in water for at least 30 minutes and up to overnight before skewering the shrimp and sausage.
This recipe was provided by GrillGrates as an example of the wonderful meals that can be cooked using their equipment.
Ingredients
1 1/2 pounds smoked beef sausage
32 medium shrimp, peeled and deveined
Equipment
Recipe Directions
Soak the wooden skewers in water for 30 minutes to overnight, so they do not burn on the grill.

Cut the smoked sausage into 32 equal-sized pieces. Remove all the shells from the shrimp.

Assemble the skewers by alternating 4 pieces of sausage with 4 shrimp. Gently sprinkle the sausage and shrimp with the BBQ rub.

Preheat the grill to medium-high heat, about 600 degrees F (315 degrees C). Spray with oil just before adding the skewers.

Grill the skewers for 5 minutes on each side. Brush lightly with the BBQ sauce then cook for one minute then turn and add BBQ sauce to the other side or a minute or until the glaze sets. 

Remove to a serving plate and serve while hot.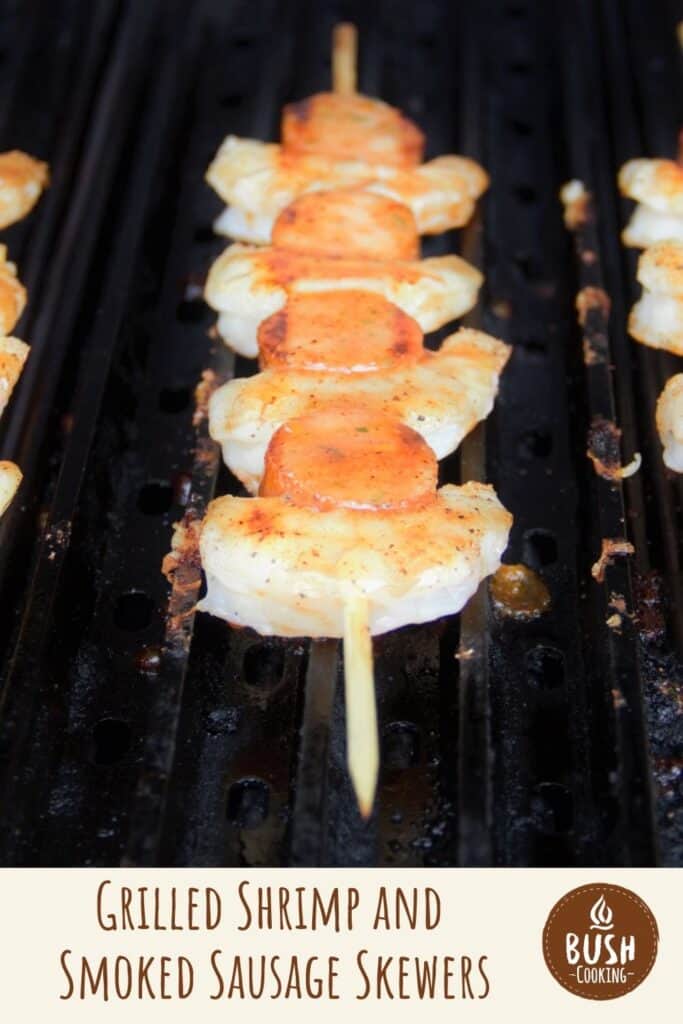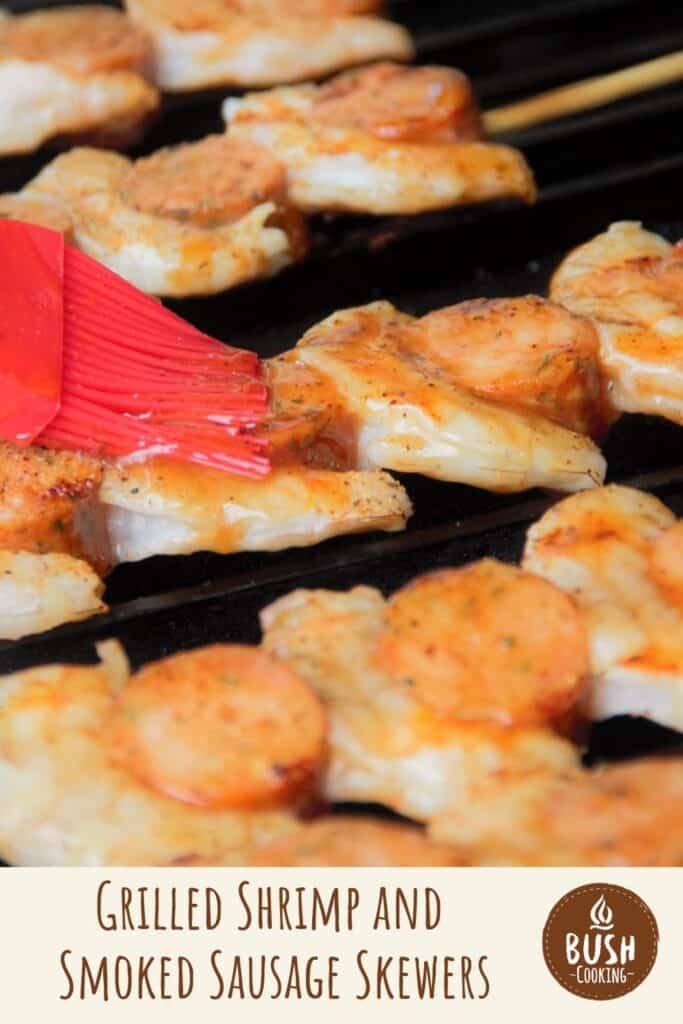 Michael Dellaporta
Dellaporta
Michael