Campfire Hot Dog Wrap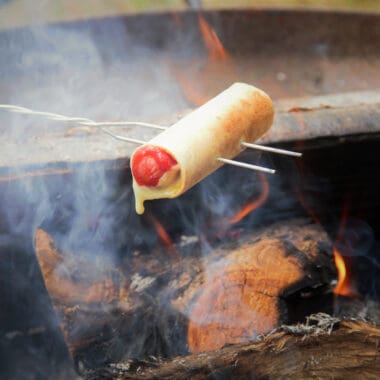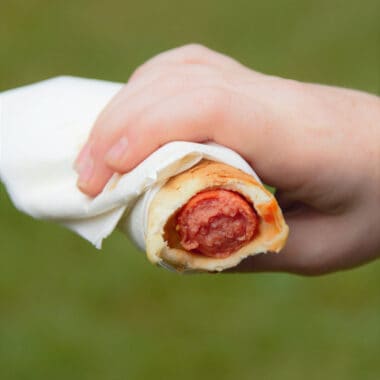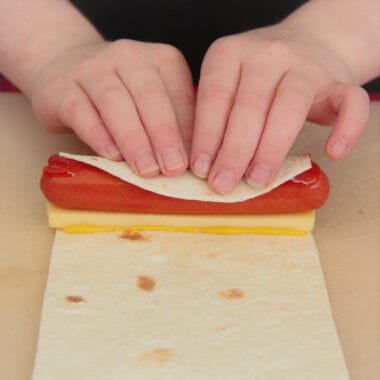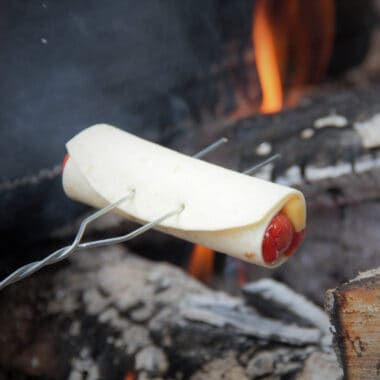 ×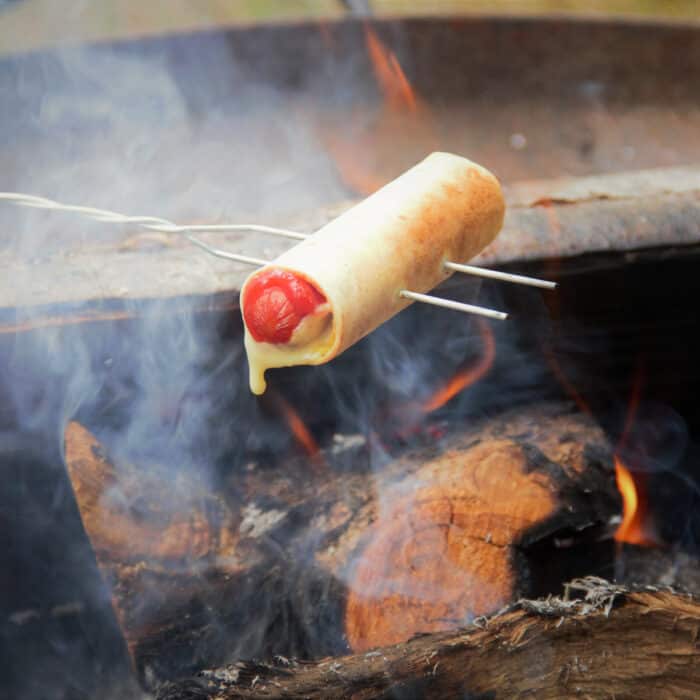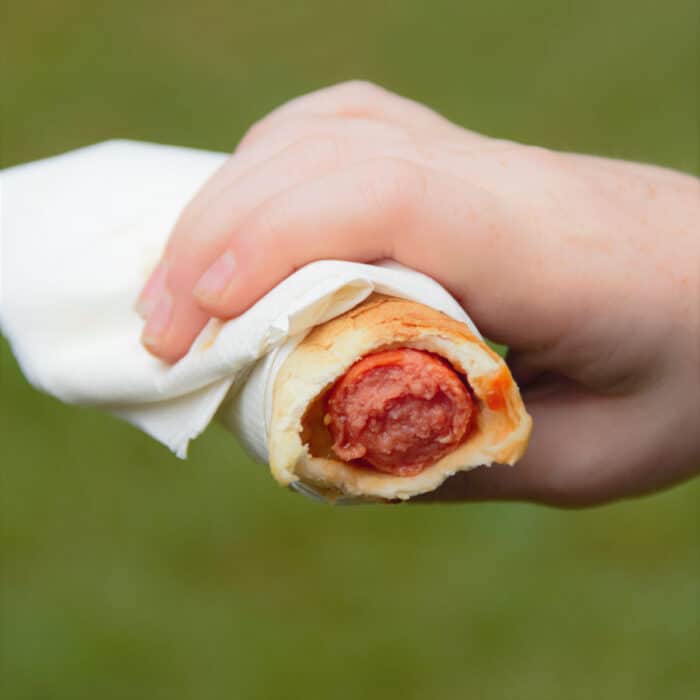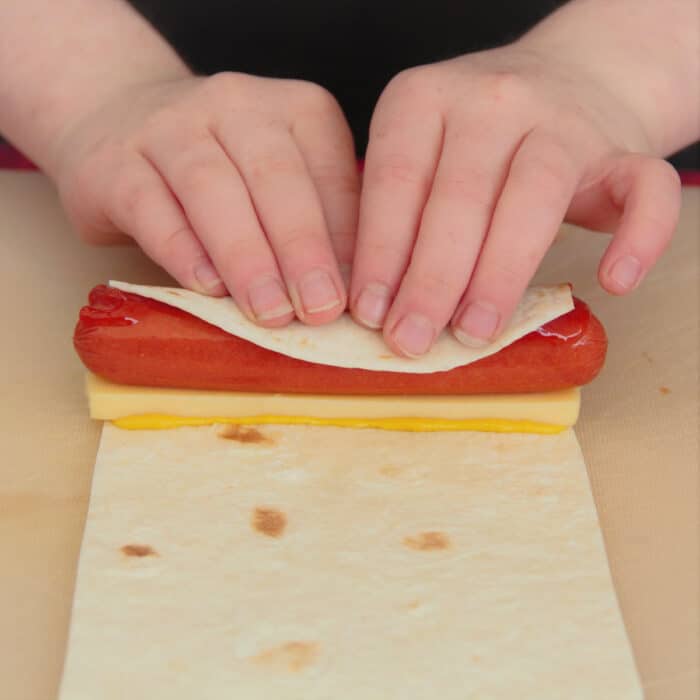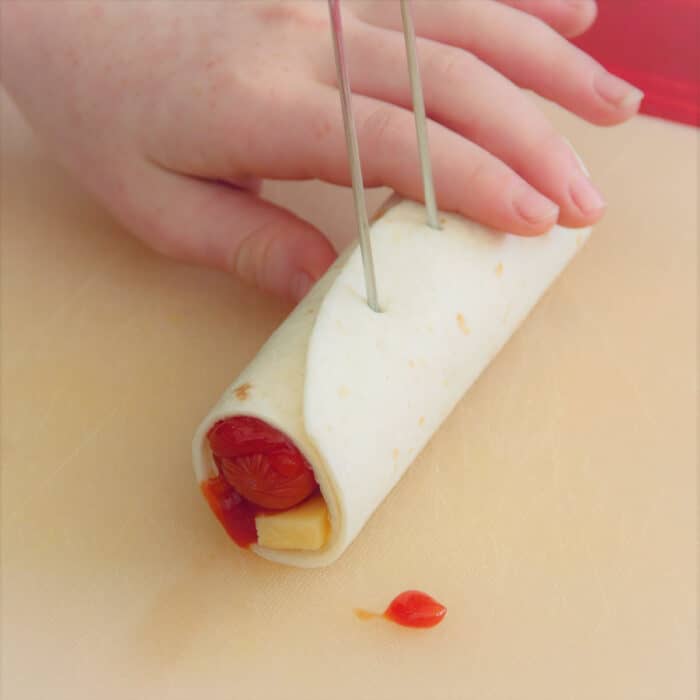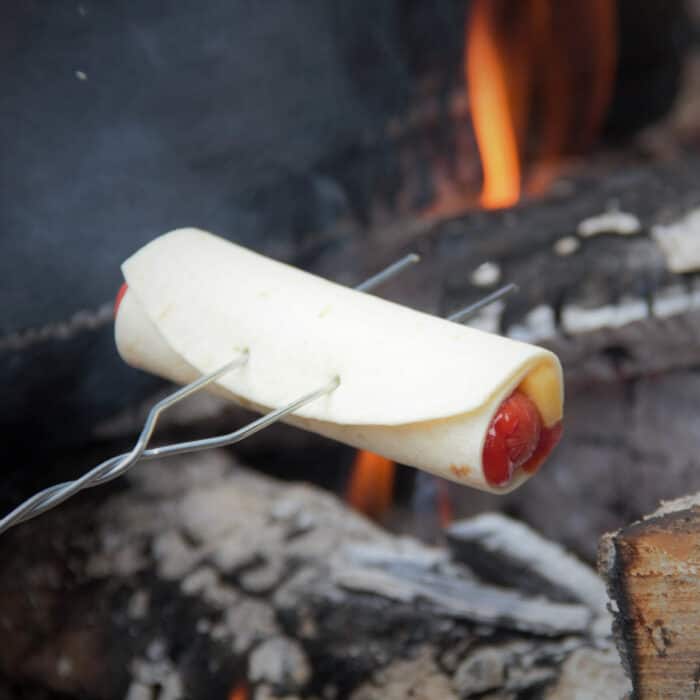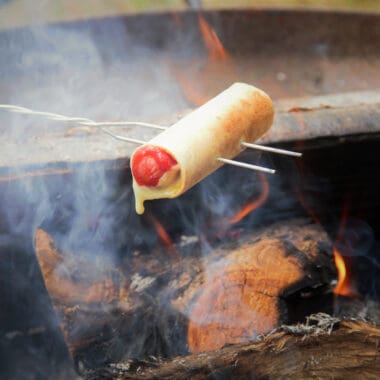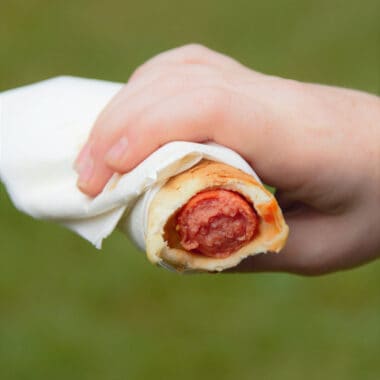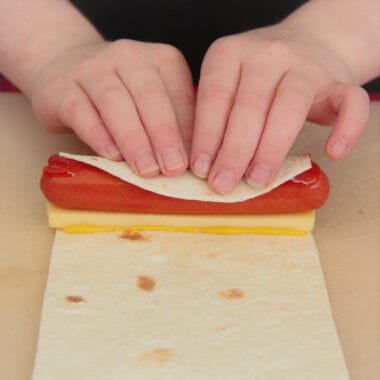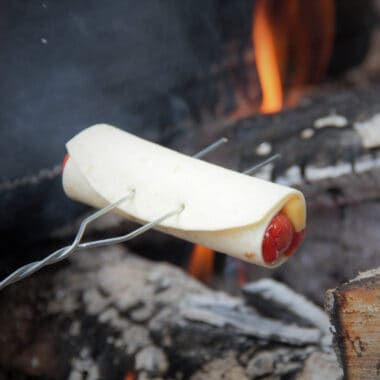 This simple campfire hot dog wrap is a great lunch and hand food that can easily be cooked by kids learning outdoor cooking.
It is almost not calling this a recipe as it is so simple. These instructions include mustard and ketchup but you can pick the sauces based on what you like, maybe even use bbq sauce or a chili sauce.
The trick to cooking to perfection is a good bed of coals and some patience. If you use flames or cook in a spot too hot, the tortilla will burn without heating up the inside of the hotdog. 
Recipe Directions
Take the tortilla and cut two sides to create a strip the same size as the hot dog.

Tip: This step may be skipped but it risks burning the parts of the tortilla not touching the hot dog. They may also be folded in but generally, they have flipped out during cooking.

At one of the remaining curved ends of the tortilla, add a line of mustard and ketchup then place the cheese and hot dog on top.

Roll the tortilla around the cheese and hotdog until all the tortilla is used.

Skewer to hot dog roll with the toasting fork making sure that both pass through the center and out the other side to keep it secure while cooking. 

Hover the hot dog wrap over the campfire's coals to slowly heat and toast until golden brown, eat straight away.

Tip: If in a spot too hot the tortilla will cook and possibly even burn without cooking the inside of the hot dog.