Marinated Breakfast Wild Pig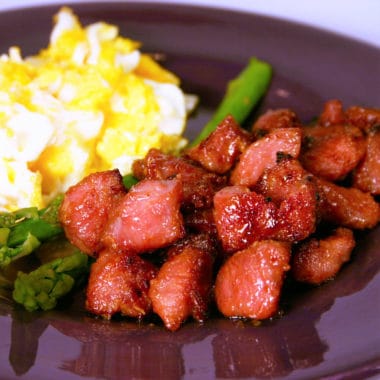 ×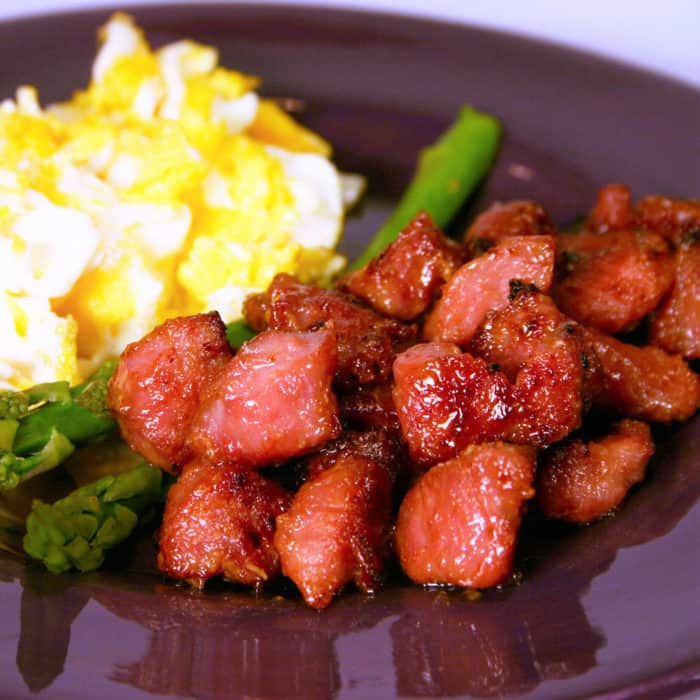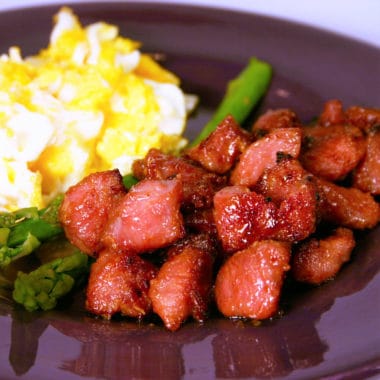 A serving of protein starts the day off right, and living in a family of meat eaters, Breakfast Pork is a great recipe that always comes through. Developed to be "kid-friendly", this recipe makes a great alternative to sausage, ham, and bacon without any added preservatives. 
This is the recipe that usually has the boys asking to make sure our swine supply isn't running low in the freezer. If you don't have wild pig at home, feel free to substitute your favorite cut of pork.
Serve this dish with eggs as a side or in an omelet. This recipe also makes a great addition to beans and rice or chili.
This recipe is from Tiffany's book Cooking Big Game. To buy this book, and many more, visit here.
Ingredients
1 pound wild pig, cubed small
1 tablespoon real maple syrup
1 tablespoon Worcestershire sauce
1 tablespoon cider vinegar
1/4 teaspoon poultry seasoning or seasoning of choice
Equipment
Recipe Directions
Place the pig in a sealable plastic bag or airtight container. Add the remaining ingredients and refrigerate up to two days. 

Heat a skillet on medium-high heat. Add all the ingredients to the skillet and fry until the desired doneness.