Cooking on a spit will have your guests drooling while they wait for their dinner with this rotisserie rib eye roast. The homemade rub is very simple and most ingredients will probably be found in your pantry. This allows the naturally rich and smoky flavor of the roast to shine through, once cooked to perfection.
This roasting cooking method allows a rich outer crust with beefy flavor while creating a tender moist interior. A simple beef rub combines with the smoke of the fire to create this rich crust flavor. You can cook this roast to whatever temperature you prefer, rare to well-done.
This mouthwatering rib eye can be paired with a side of vegetables or salad. It can be topped with a compound butter or light sauce. Thinly sliced, it can also be used to create decadent yet easy-to-eat sandwiches.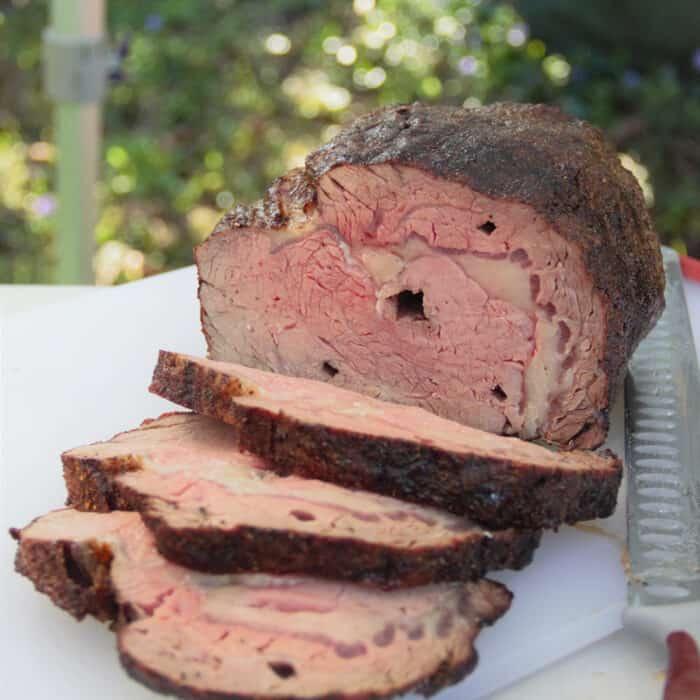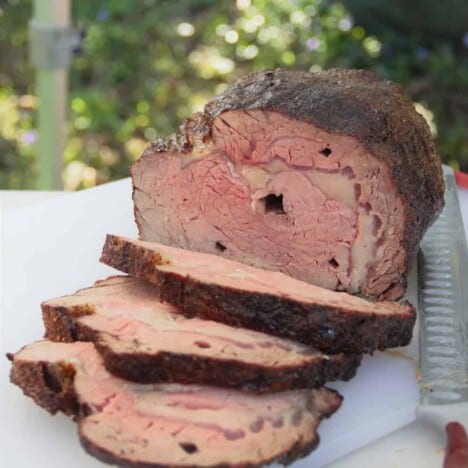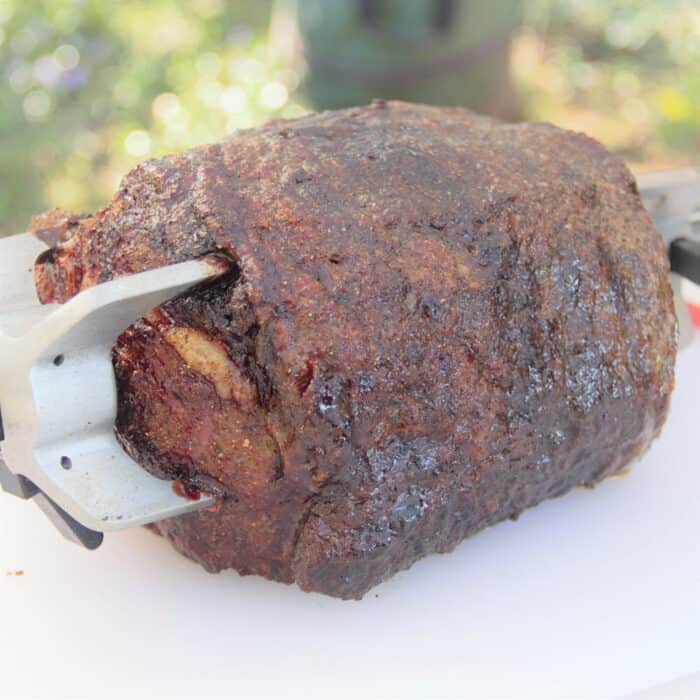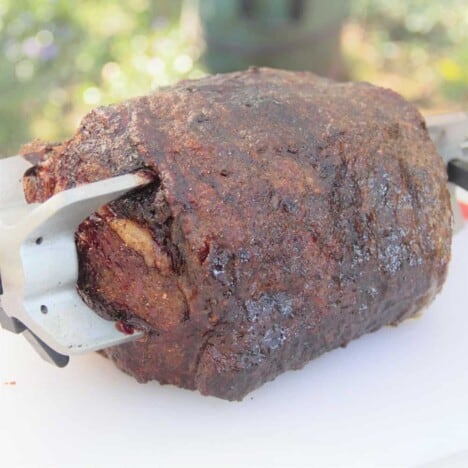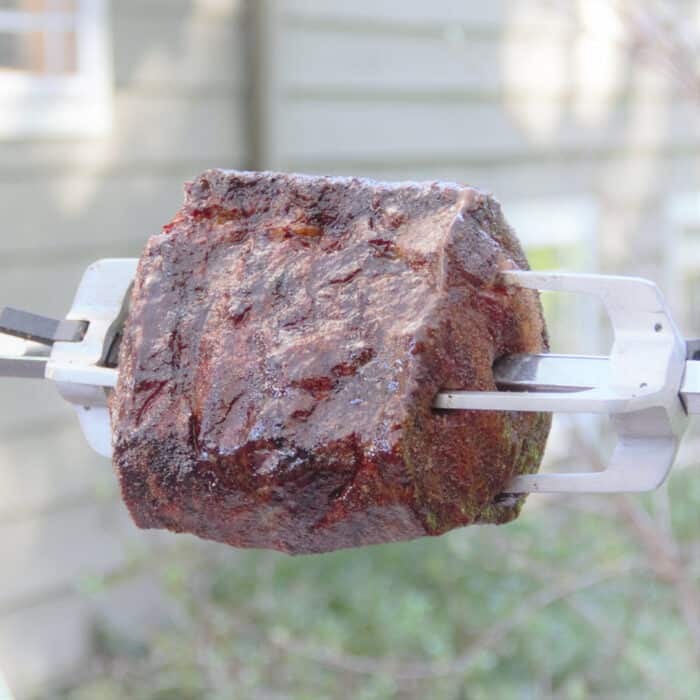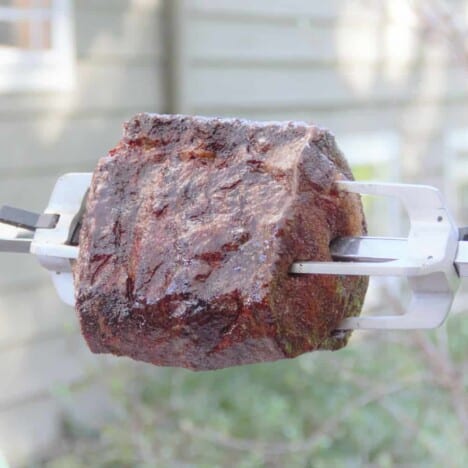 Rotisserie Ribeye Roast Recipe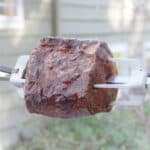 Cooking on a spit will have your guests drooling they wait for their dinner with this Rotisserie Rib Eye Roast.
Ingredients
Beef Rub
1

tablespoon

coarse kosher salt

1

tablespoon

ground black pepper

1

teaspoon

garlic granules

1/2

teaspoon

sweet paprika

1/4

teaspoon

cayenne
Directions
Beef Rub
Combine the kosher salt, black pepper, garlic granules, sweet paprika, and cayenne in a small bowl. Place in a rub shaker to sprinkle onto the rib roast.

Trim any excess fat, silverskin, or gristle from the rib roast. Evenly sprinkle the rub over the rib roast.

Light the fire for the rotisserie to a hot temperature.

Secure the rib roast to your spit as per manufacturer instructions.

Place the spit on the rotisserie to create a medium temperature and start rotating. Cook until done to your preferred liking; about 2 hours.

Tip: There are so many variables here that any time is just an estimate. Factors to consider are the size of the roast, the temperature of the roast when you start cooking, the type of fuel used and heat it produces, lid or no lid on the rotisserie, and preferred doneness are just a few of these. It is best to use an instant-read thermometer to keep an eye on your preferred temperature.

When cooked, rest for 10 minutes then slice to serve.
Nutritional Information
Calories:
681
kcal
Carbohydrates:
1
g
Protein:
31
g
Fat:
60
g
Saturated Fat:
25
g
Polyunsaturated Fat:
2
g
Monounsaturated Fat:
26
g
Cholesterol:
137
mg
Sodium:
1264
mg
Potassium:
526
mg
Fiber:
1
g
Sugar:
1
g
Vitamin A:
122
IU
Vitamin C:
1
mg
Calcium:
23
mg
Iron:
3
mg
Rotisserie
This Asian-inspired rotisserie duck features a Chinese five-spice glaze to finish it off. Something a little different for your next…
Rotisserie
The rich yogurt marinade is the hero of this incredibly flavorsome rotisserie chicken gyros that are served in pita pockets.…
Rotisserie
Pork loin with belly and skin is stuffed with garlic, herbs, citrus zest, and olives then rolled and cooked on…