Indian Spiced Chicken Wings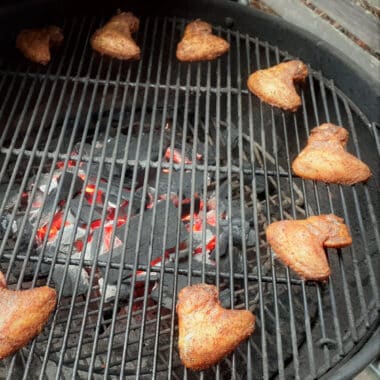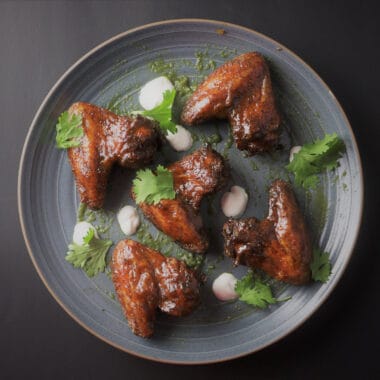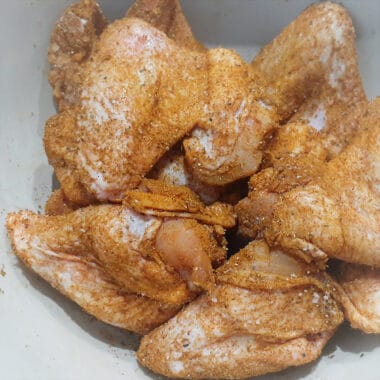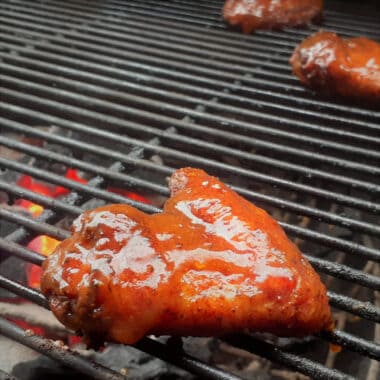 Steve Waldron
Waldron
Steve
×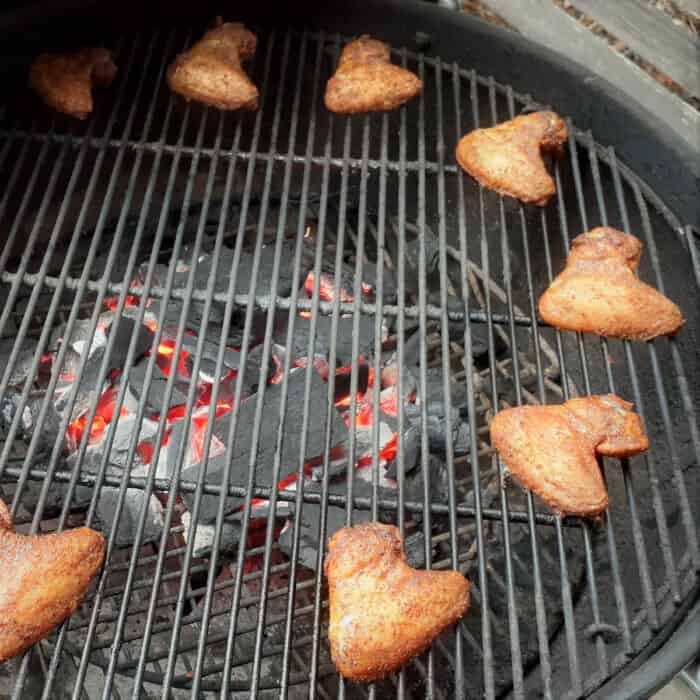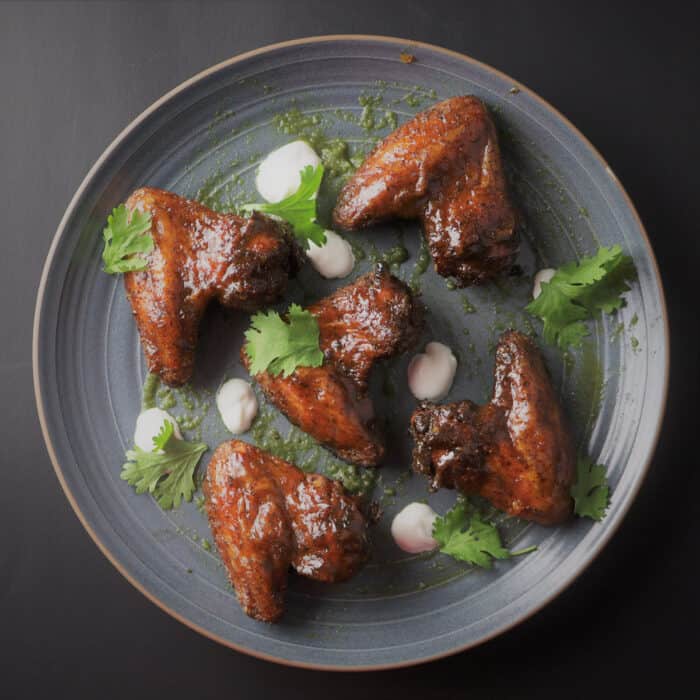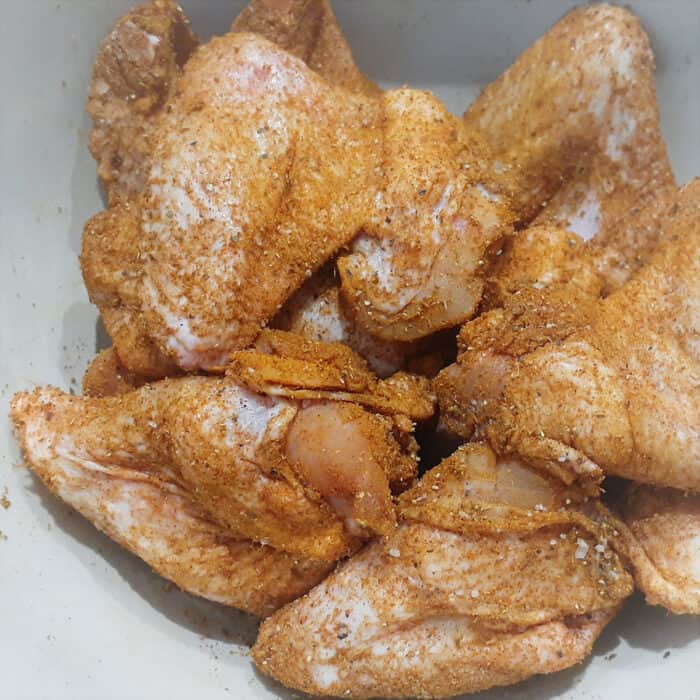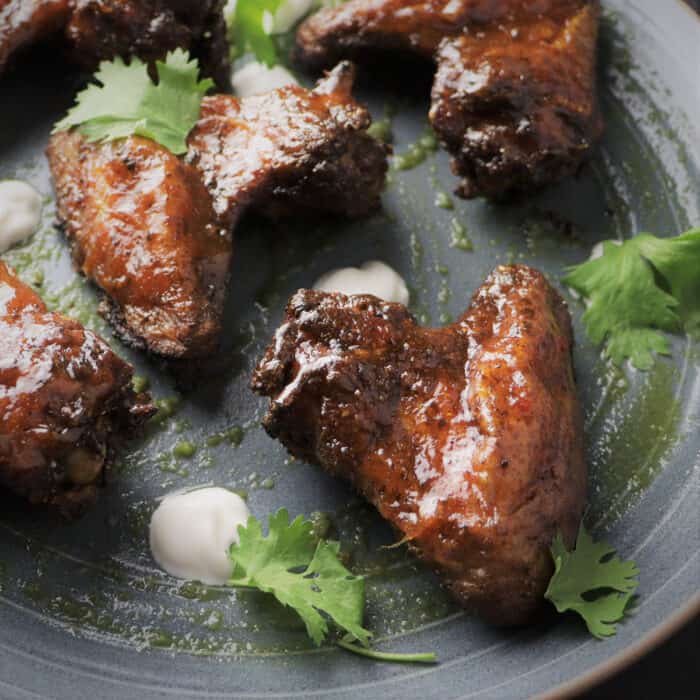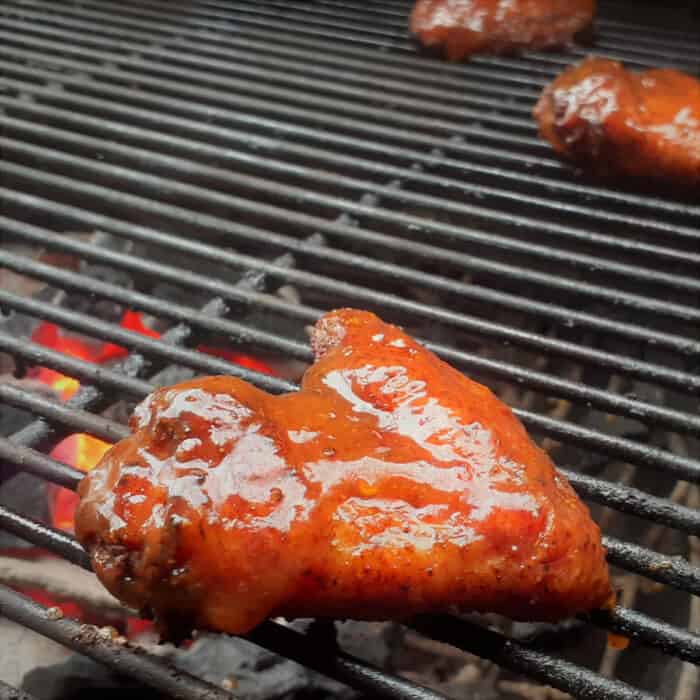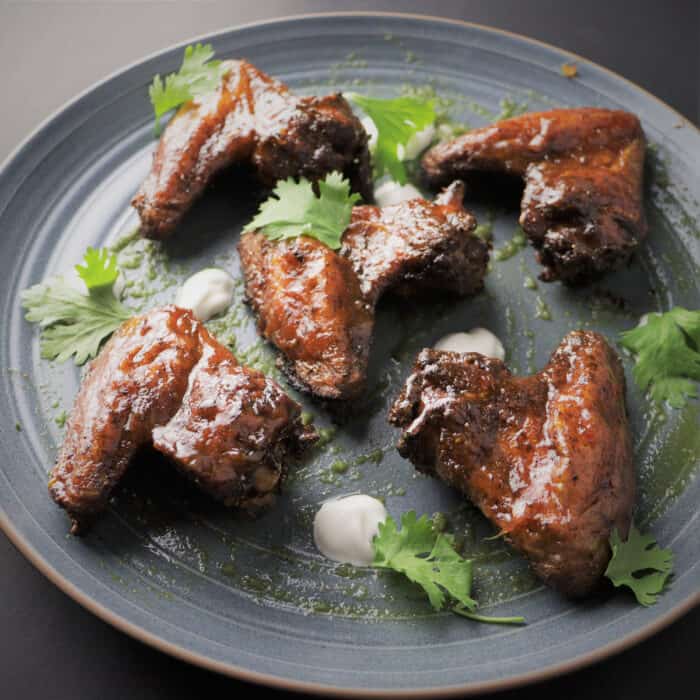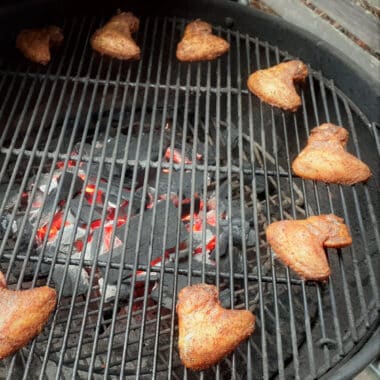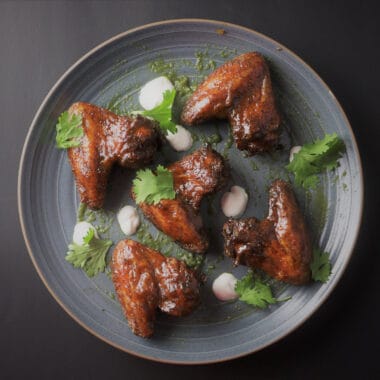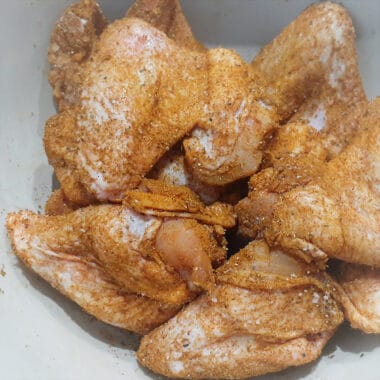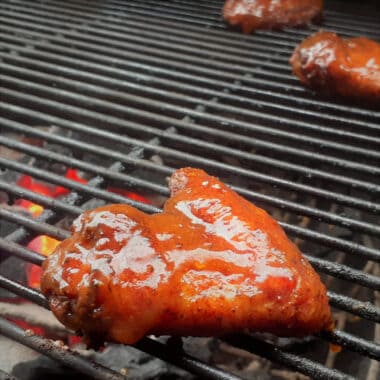 If looking for a new flavor for your wings, these Indian spiced chicken wings offer a hint of spice with their unique seasoning.
The rub is homemade along with the sauce so you can tweak it to your personal preference, similarly, the sauce allows you to pick your preferred mango chutney, honey, and siracha.
The wings themselves are cooked on an indirect grill set-up, they can be cooked in a single process with no turning required. Just the adding of the glaze with a minute to go. Thus an easy-to-make recipe.
Ingredients
Indian Wing Rub
2 teaspoons smoked paprika
1 teaspoon ground coriander
1 teaspoon hot chili powder or cayenne (or to taste)
1 teaspoon course black pepper
Chicken Wings
2 pounds (1kg) whole wings, tips removed
Mango Wing Sauce
1/3 cup store bought mango chutney
2 teaspoons sriracha (or to taste)
Equipment
BBQ set-up for indirect heat
Recipe Directions
Set up BBQ for indirect heat at 450 degrees F (230 degrees C).

Indian Wing Rub

Combine the smoked paprika, cumin, garam masala, coriander, chili powder, turmeric, salt, and black pepper.

Chicken Wings

Dust the rub over the chicken wings then spray with the oil.

Spray the preheated grill with the oil then add the rubbed chicken wings on the indirect side. Leave to cook for 20 minutes.

Mango Rub Sauce

Place the mango chutney, honey, and sriracha in a blender and process until smooth.

Brush the prepared mango sauce on the wings and leave to set for one minute in the hot grill. Serve straight away.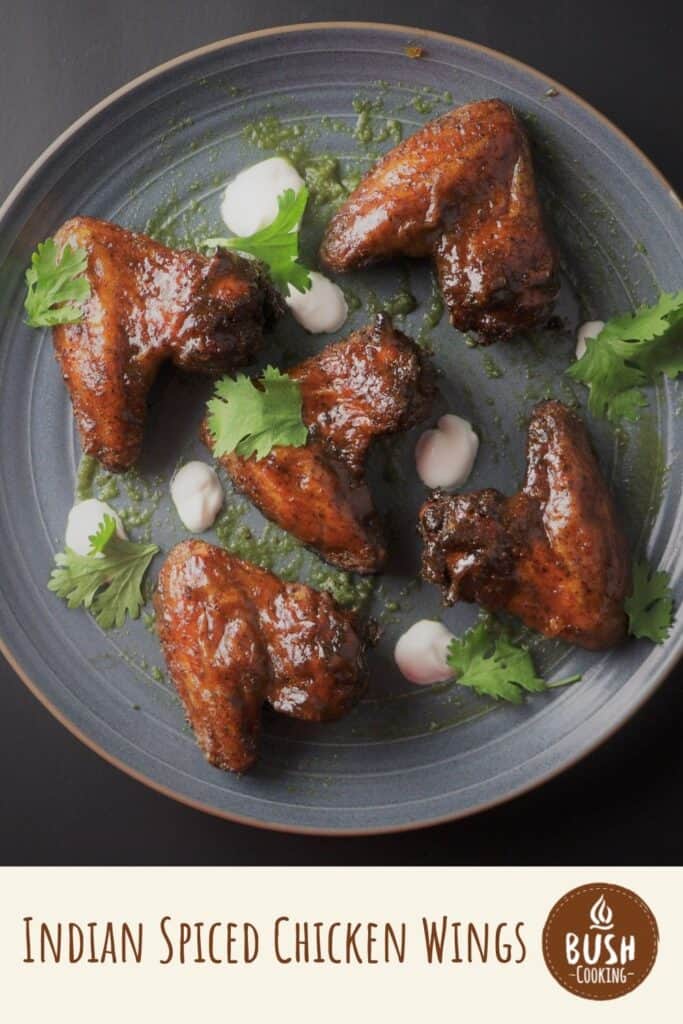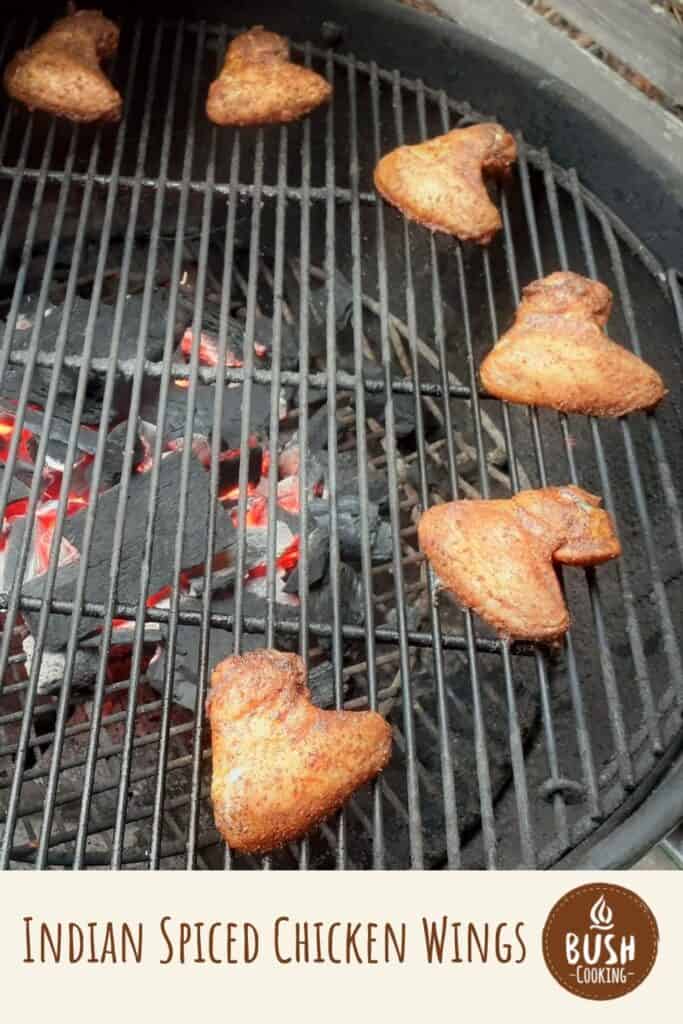 Steve Waldron
Waldron
Steve