Grilled Chocolate Raspberry Quesadilla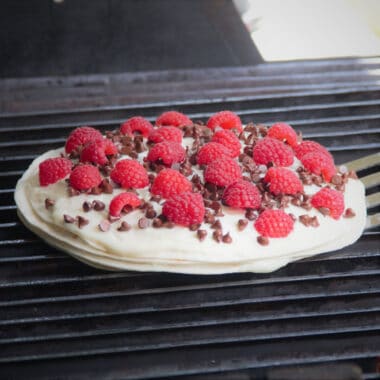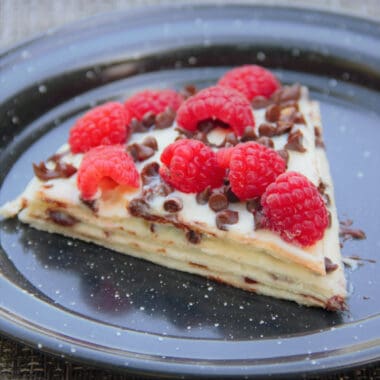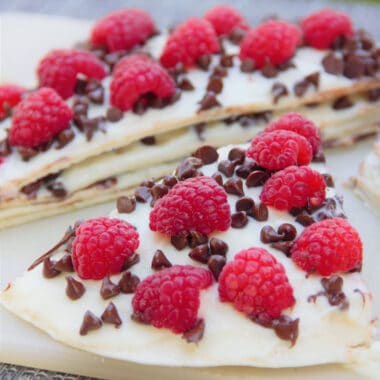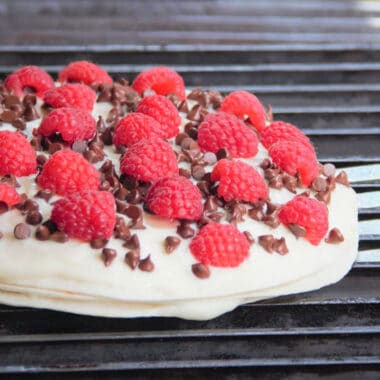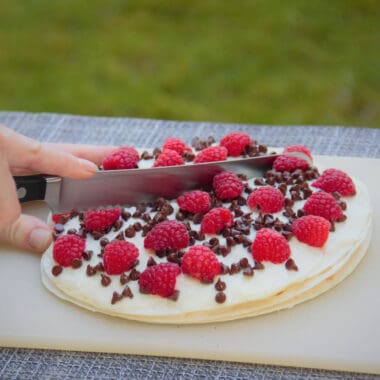 ×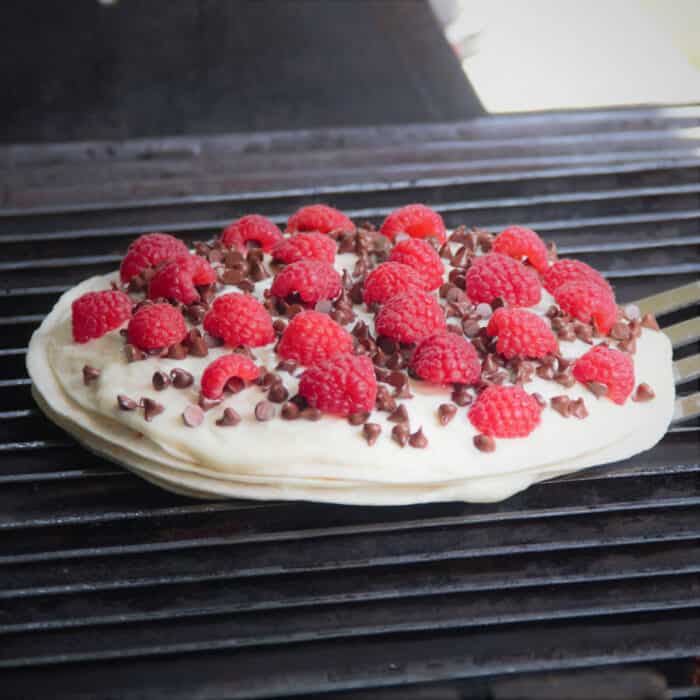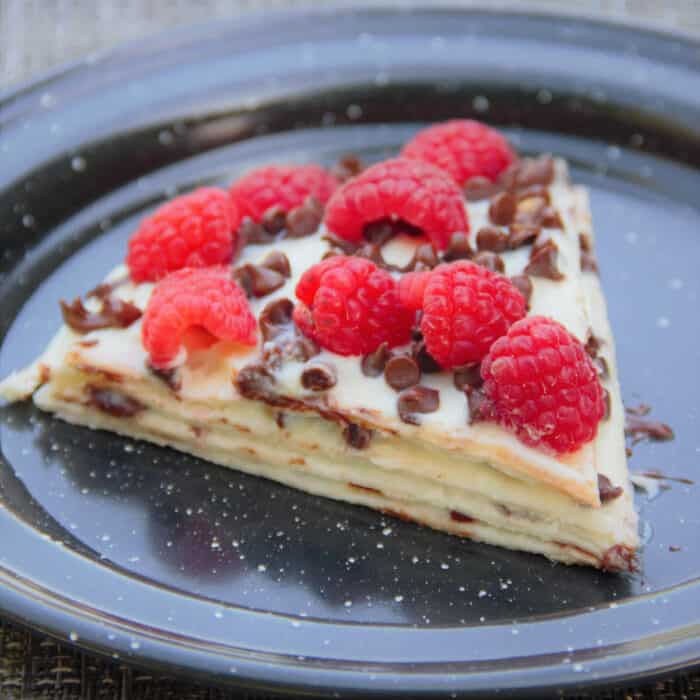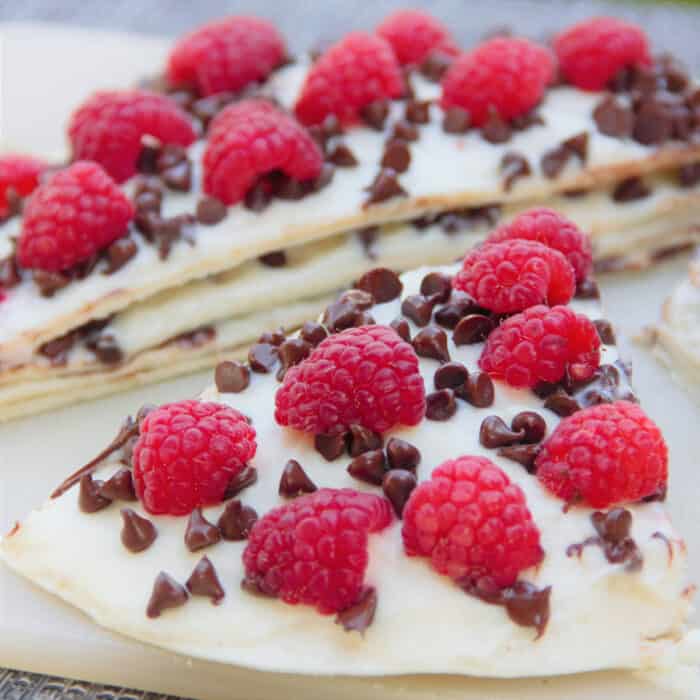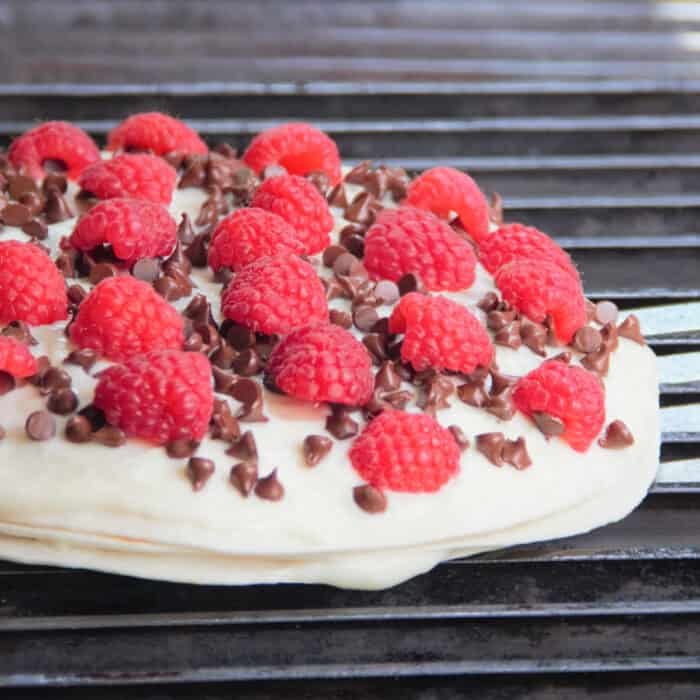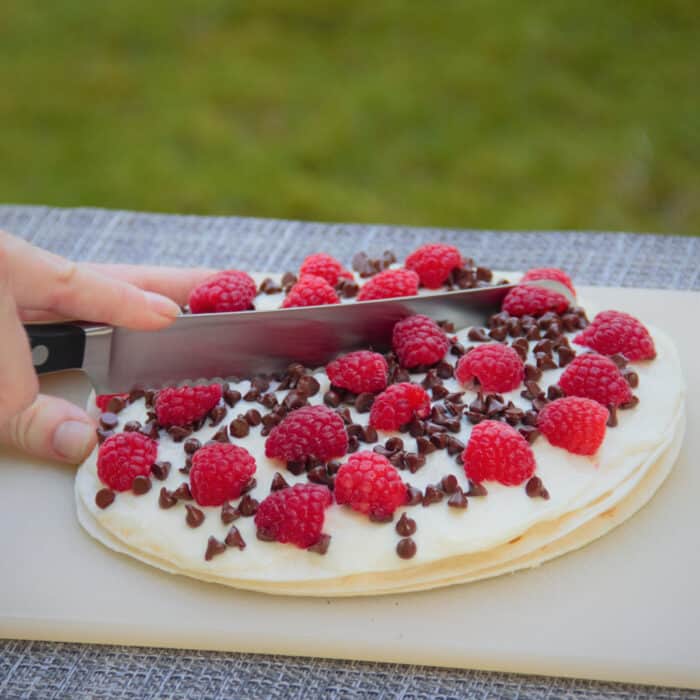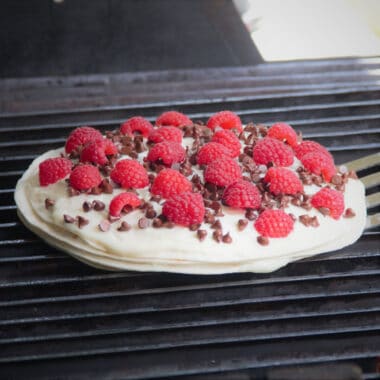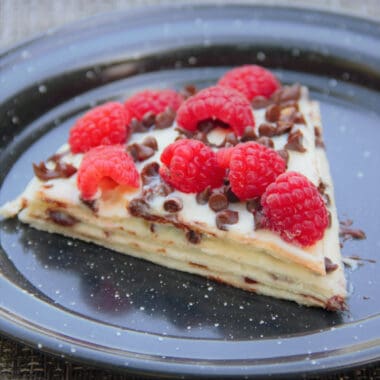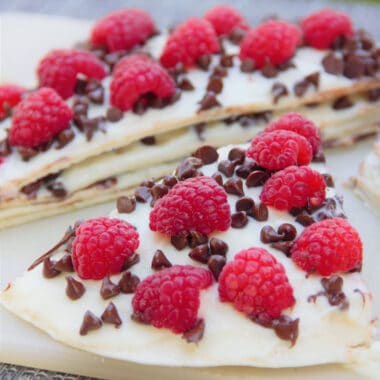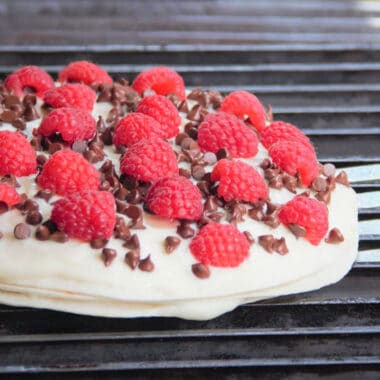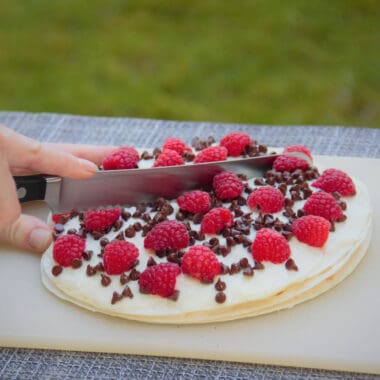 This multi-layered dessert grilled quesadilla is filled with chocolate, raspberries, and ricotta. A great option to end a grilled meal outdoors.
This dessert has a creamy filling made with ricotta cheese and sugar. If you don't have ricotta cheese on hand, try other soft spreadable cheeses, like cream cheese or cottage cheese. The one dessert is cut into slices to be served like a cake. 
The 'cooking' is mainly a heating process to melt the chocolate and warm the filling as well as getting a toasty grill mark look and taste on the bottom tortilla. Note that not all chocolates melt when heated so may appear not hot when it actually is.
This recipe was provided by GrillGrates as an example of the wonderful meals that can be cooked using their equipment.
Ingredients
Filling
1 (16-ounce | 450g) container whole milk ricotta cheese
3/4 cup powdered sugar (icing sugar, confectioners sugar)
1 teaspoon vanilla extract
Quesadilla
1 cup fresh raspberries, cut in half
Equipment
Recipe Directions
Filling

Mix the ricotta, powdered sugar, and vanilla together in a small bowl until smooth.

Quesadilla

Place one tortilla on a cutting board. Spread 1/4 of the filling on the tortilla (this the bottom of the quesadilla).

Sprinkle 1/4 of the chocolate chips on the filling, then lay the second tortilla on top.

Spread a light film of filling on top. Sprinkle the halved raspberries on the tortilla and add a few more chocolate chips. Repeat layers with remaining ingredients.

Preheat a grill to medium-high heat. Use a spray or wipe grease the Grillgrates with oil.

Slide the quesadilla off the chopping board onto the grill. Close the lid and grill for 3 to 4 minutes, lifting the edge to check for grill marks. Give the quesadilla a quarter turn after 2 minutes.

Remove from the grill and let stand for 2 minutes before cutting and serving.

Note: Depending on what chocolate used sometimes the will go soft but not ooze and look gooey.