Chocolate Raspberry Ricotta Toastie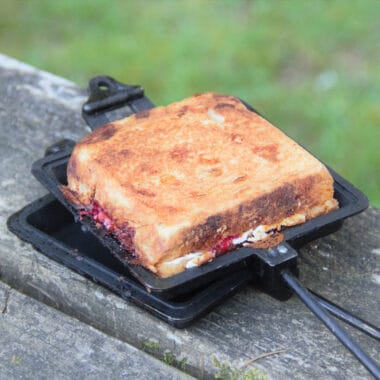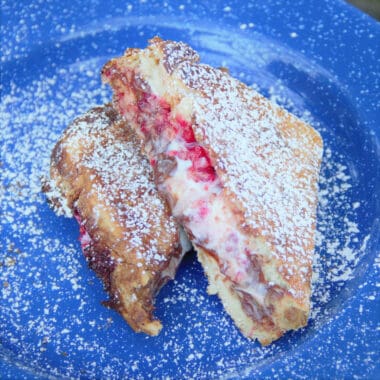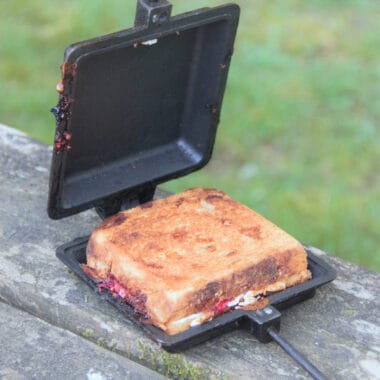 ×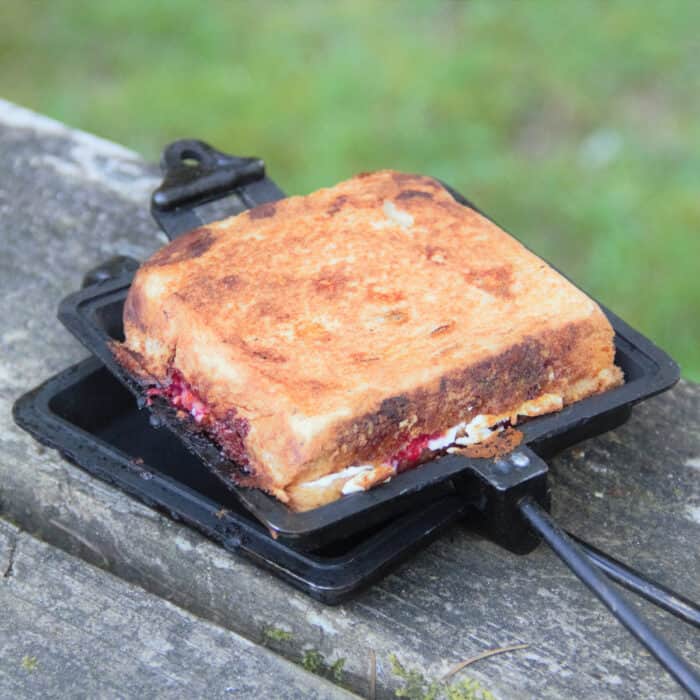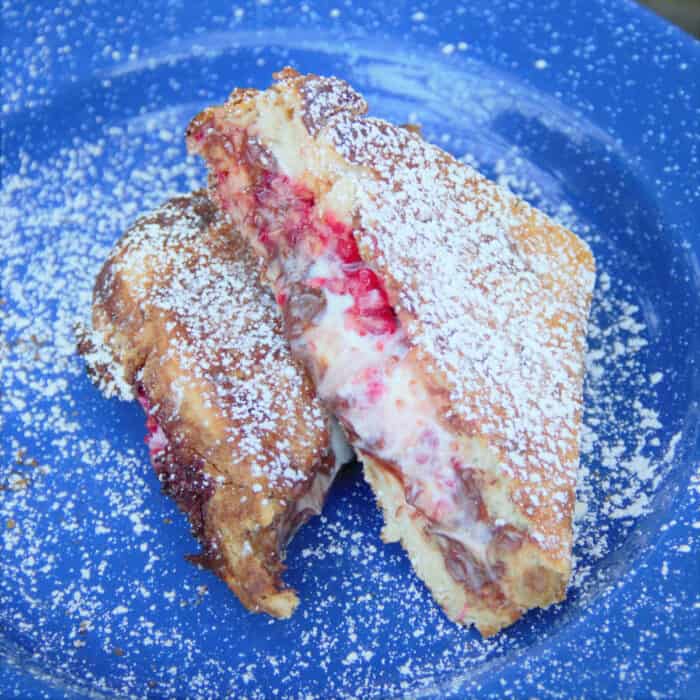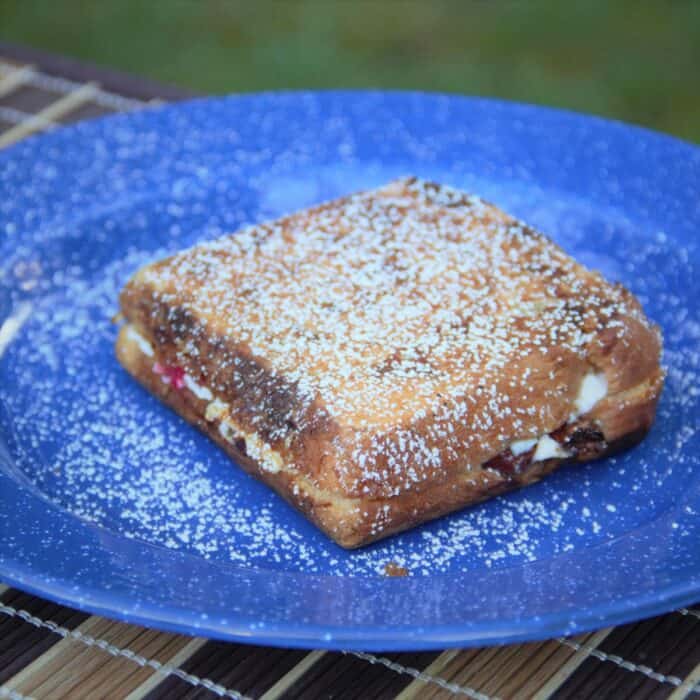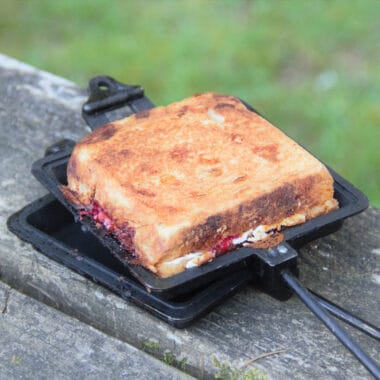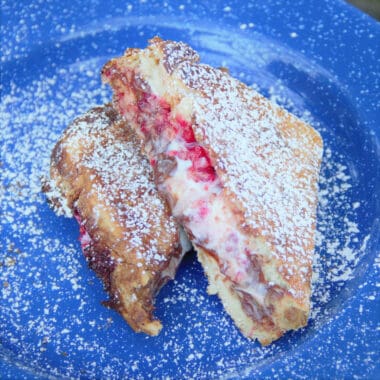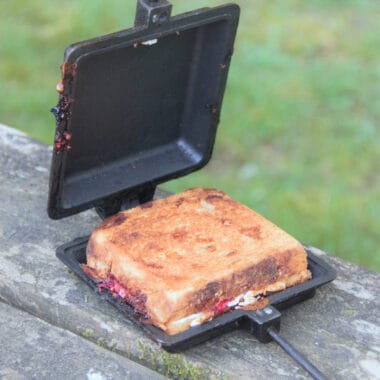 This decadent dessert of a chocolate raspberry ricotta toastie is easily cooked in a pie iron over a campfire.
There is a variety of bread that you can use, however, note that sweet breads such as fruit loaf, cinnamon bread, and similar due to their high sugar content will brown quicker so may require a slightly lower cook temperature to heat the insides without burning the outside.
If you are not a sweet tooth the sugar can be left out of the ricotta and not dusted on the top. Some raspberries can be super sweet also meaning no extra sugar is needed.
Ingredients
3 tablespoons fresh ricotta
1 teaspoon icing sugar (confectioners sugar)
2 slices of fruit loaf, French toast bread, or white bread
1 tablespoon milk chocolate pieces
2 tablespoons raspberries (fresh or frozen)
icing sugar (confectioned sugar), to dust
Equipment
Recipe Directions
Preheat the pie iron to moderate heat.

In a small bowl combine the ricotta and the sugar and stir until dissolved.

Layout the two slices of bread and spread the ricotta over both.

On one slice of the bread add the chocolate and raspberries then place the other slice on top to make a sandwich.

Place the sandwich in the pie iron and close. Cook over the fire turning regularly until golden brown; about 5 minutes. At this point, the chocolate inside will be melted.

Dust the toastie with powdered sugar and serve.