Egg in a Mushroom is a simple self-contained breakfast for one. Additional flavor comes from tomatoes and Parmesan cheese. This is a quick and easy breakfast to make, whether you are at home or out camping.
Although the instructions are for a single serving, this recipe can easily be multiplied for as many people as you need to cook for. It is an ideal breakfast for a crowd, as you get everything you need for breakfast in a single serving. It is also easy to customize the recipe to each individual eater. 
If you are feeling adventurous the recipe can be easily modified. Try different items below the egg, like slices of onions, avocado, or bell peppers. Switch up the cheese with cheddar, Gouda, or even blue cheese. Your imagination can really run wild with this foundation recipe.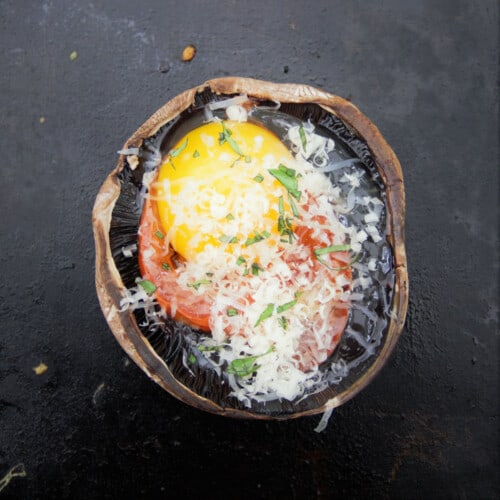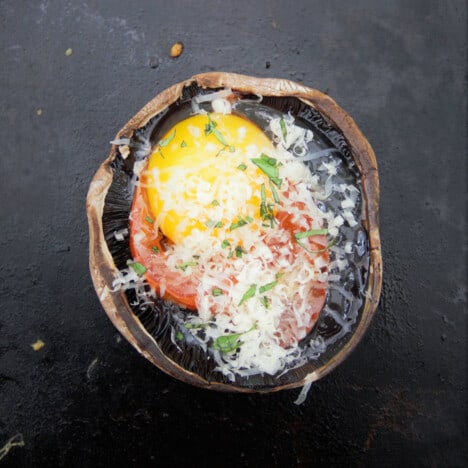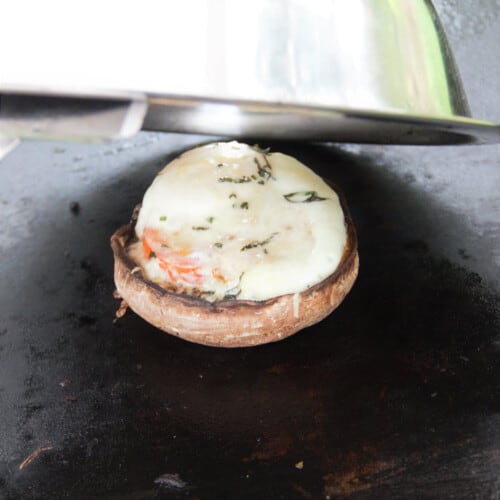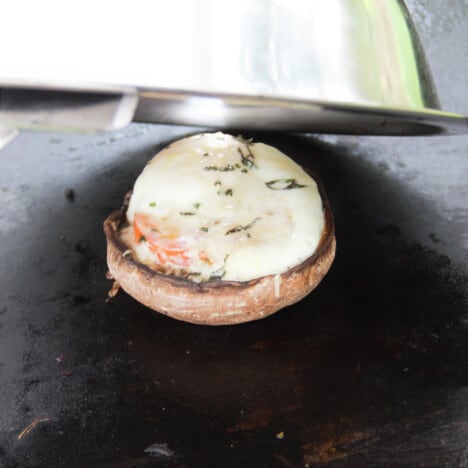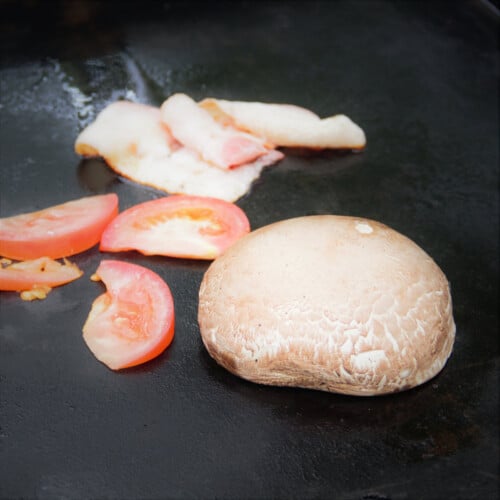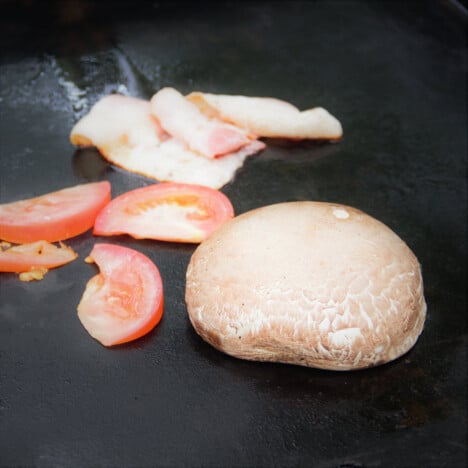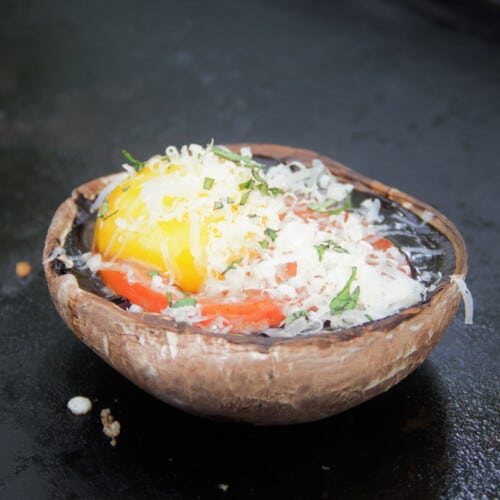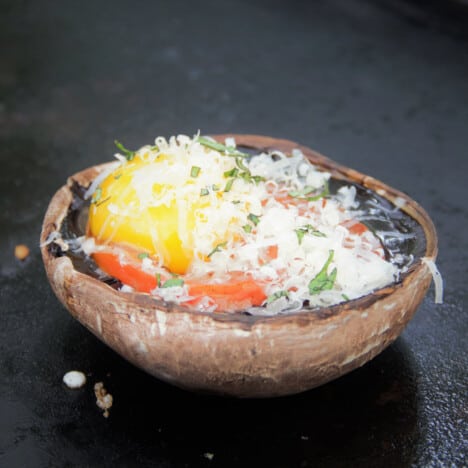 Egg in a Mushroom Recipe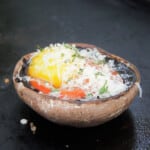 Egg in a Mushroom is a simple, self-contained breakfast for one. Additional flavor comes from tomatoes and cheese.
Ingredients
bacon

1

portobello mushroom

stalk removed and gills cleaned

1/2

tomato

sliced

1

egg

2

tablespoons

finely grated Parmesan cheese

1

teaspoon

finely diced parsley

salt and pepper

to taste
Equipment
flat top grill griddle, or skillet

heating dome
Directions
Preheat the flat top grill, griddle, or skillet to medium heat.

Add the bacon and let slightly render. Add the mushroom to the fat, stalk side down. When the mushroom has started to brown on the parts touching the grill turn over. 

Fill the mushroom with the tomato, then add the egg. Sprinkle with the cheese, parsley, salt, and pepper then place the melting dome over the top.

Tip: If you don't have a melting dome, an upside-down steel bowl or pot can create the same effect.

Cook until the cheese is melted and the egg cooked to your preferred doneness. Serve while hot alongside the bacon. 
Nutritional Information
Sodium:
807
mg
Calcium:
145
mg
Vitamin C:
9
mg
Vitamin A:
845
IU
Sugar:
4
g
Fiber:
2
g
Potassium:
525
mg
Cholesterol:
172
mg
Calories:
136
kcal
Trans Fat:
1
g
Monounsaturated Fat:
2
g
Polyunsaturated Fat:
1
g
Saturated Fat:
3
g
Fat:
7
g
Protein:
12
g
Carbohydrates:
6
g
Iron:
1
mg
BBQ Grilled Appetizer
This is a great choice as a side dish or vegetarian or vegan main. The grilled herb mushrooms use a…
Gas Stove
This is my favorite risotto recipe that I have eaten both as a one-pot pot main and as a side…
BBQ Grilled Sandwich
Portobello mushrooms are a beautiful cooking option as shown in this flavorsome Mexican-influenced burger. Whether you want to skip the…