Caramel Apple Pecan Monkey Bread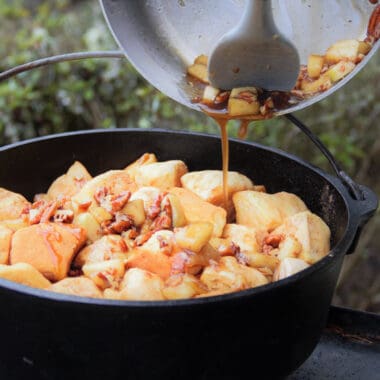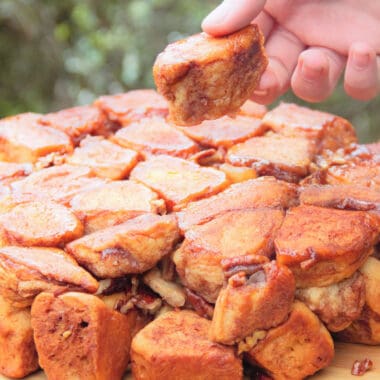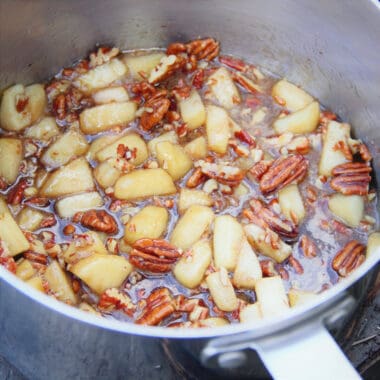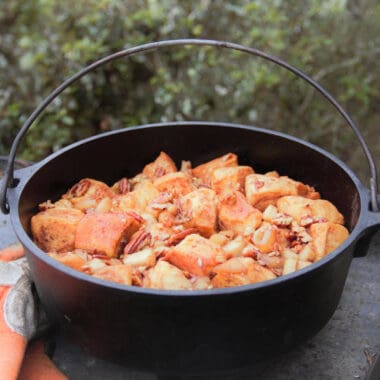 ×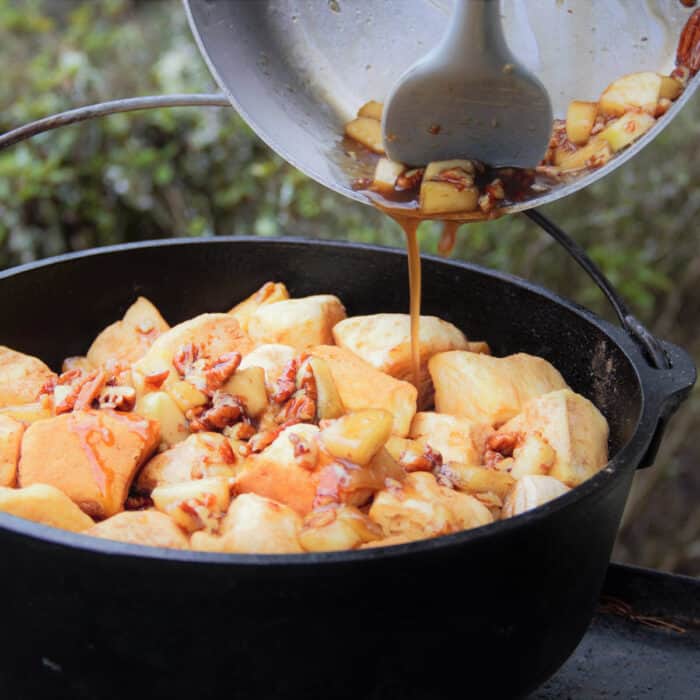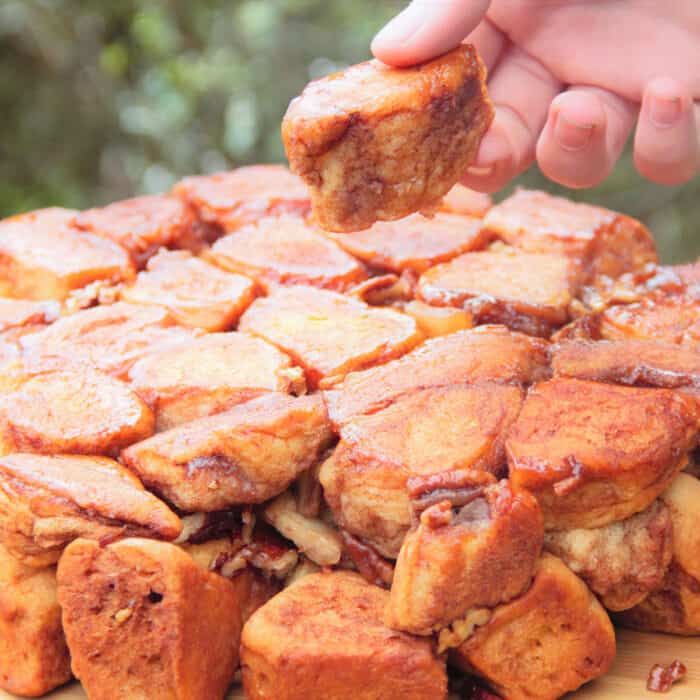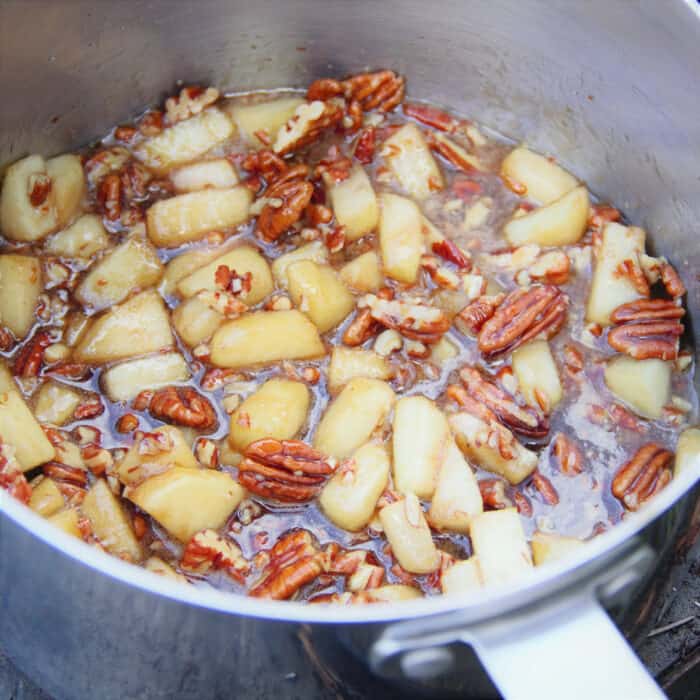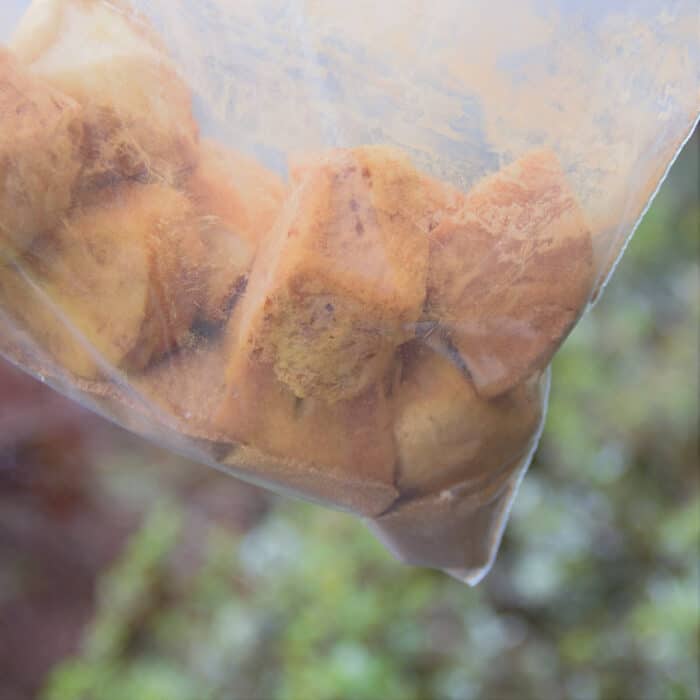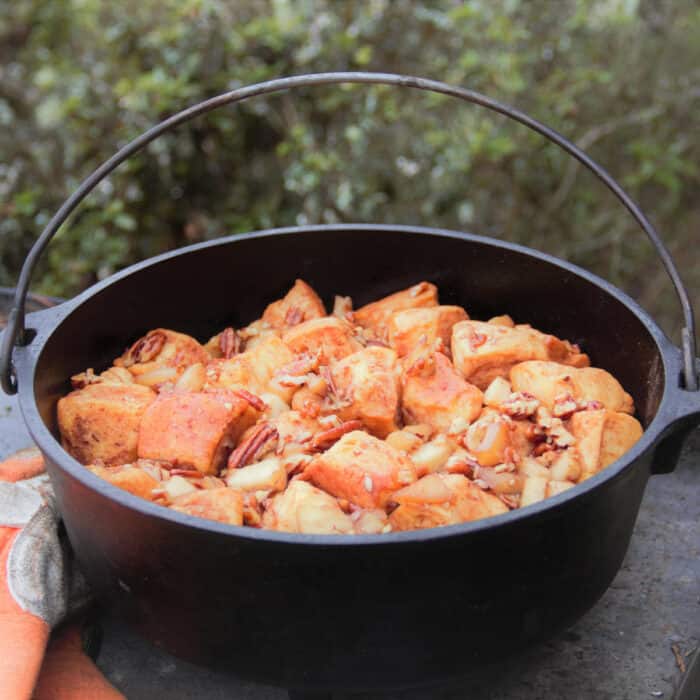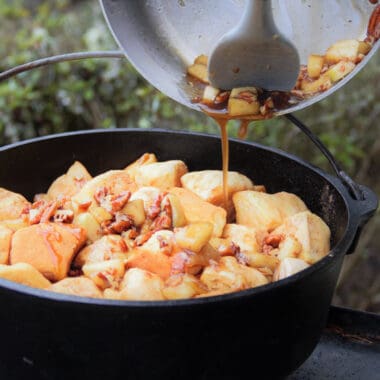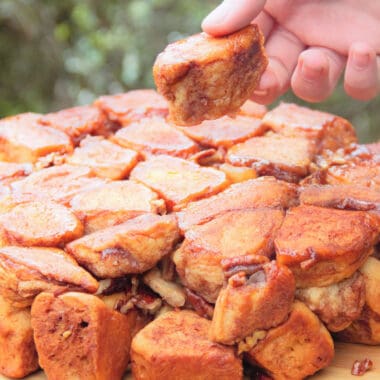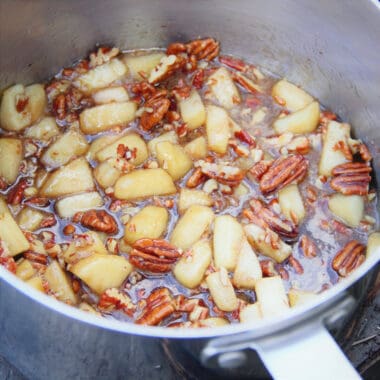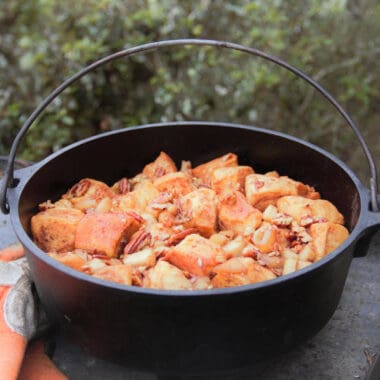 This is a fun dessert with biscuits cooked in a Dutch oven with a rich sauce, fruit, and nuts to create Caramel Apple Pecan Monkey Bread.
There is a two-step cook process and this helps with the structure and making sure the cliche monkey bread structure is maintained and the caramel and biscuits don't just meld into one indistinguishable concomitant.
The chunks of fresh apple and pecans are a pleasant addition bringing sweetness and texture. The caramel also creates rich color and is surprisingly but pleasantly not sticky, making it fine to eat as finger food.
Ingredients
2 refrigerated biscuits packets
2 teaspoons cinnamon powder
Equipment
Recipe Directions
Put the Dutch oven on to preheat to 350 degrees F (180 degrees C).

Cut the premade biscuits into quarters, then add one packet at a time to the Dutch oven and cook for 10 minutes until firm on the outside, but not necessarily cooked all the way through. Repeat for the second packet.

Peel and dice the apples, then chop the pecans if necessary. Put aside until needed.

In the saucepan add the butter and brown sugar, heat while string until starting to bubble then add the apple, pecans, and maple syrup. Bring back to a simmer and cook until it starts to thicken.

Put the white sugar and cinnamon in the zip lock bag and shake to mix. In small batches add the partly cooked biscuits and shake to give a light coat of cinnamon sugar.

Start to build the monkey bread by adding a layer of the cinnamon sugar-coated biscuit pieces, then lightly drizzle with the apple pecan caramel. Repeat these steps until all the ingredients are used.

Bring the Dutch oven back to a baking temperature of 350 degrees F (180 degrees C) then cook for 3o minutes until all the biscuits are cooked all the way through and the caramel has melded in.

To serve place a chopping board on top of the Dutch oven then turn upside down and the bread will fall onto the chopping board. Allow people to take pieces in a communal dessert, or serve portions into a ball.