Caprese Salad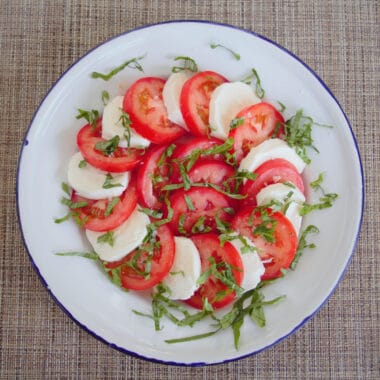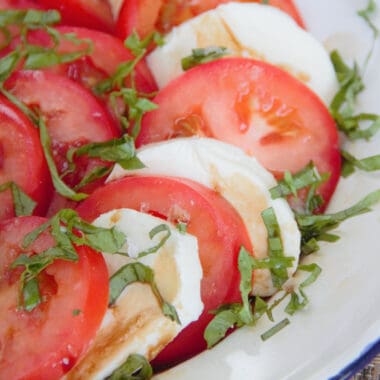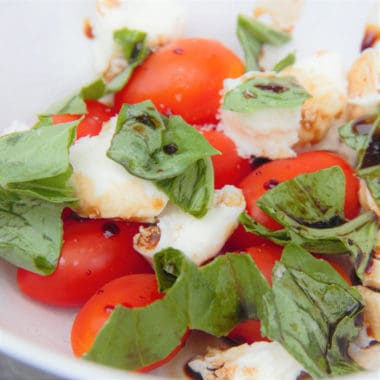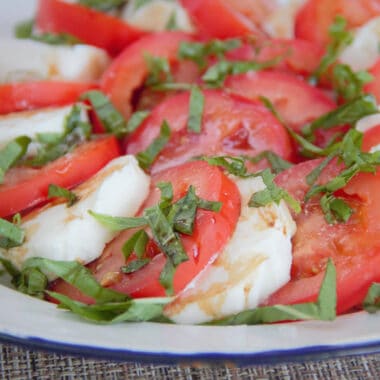 ×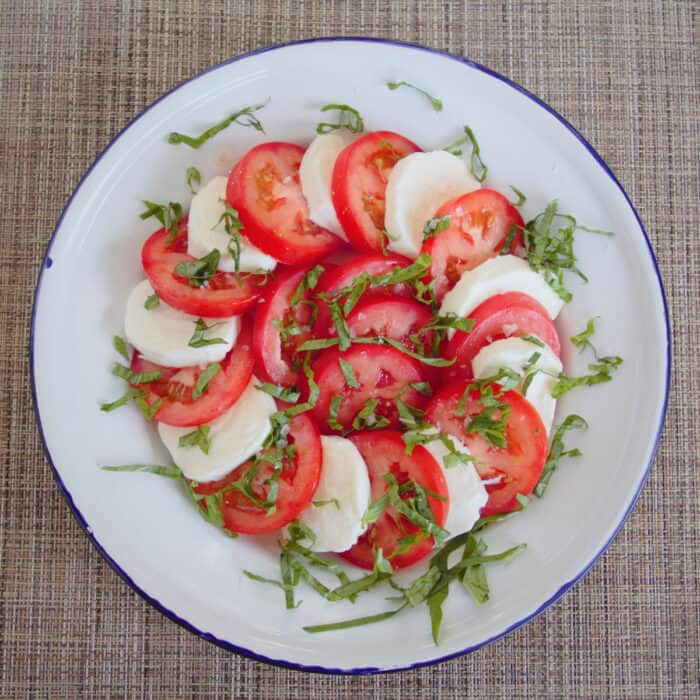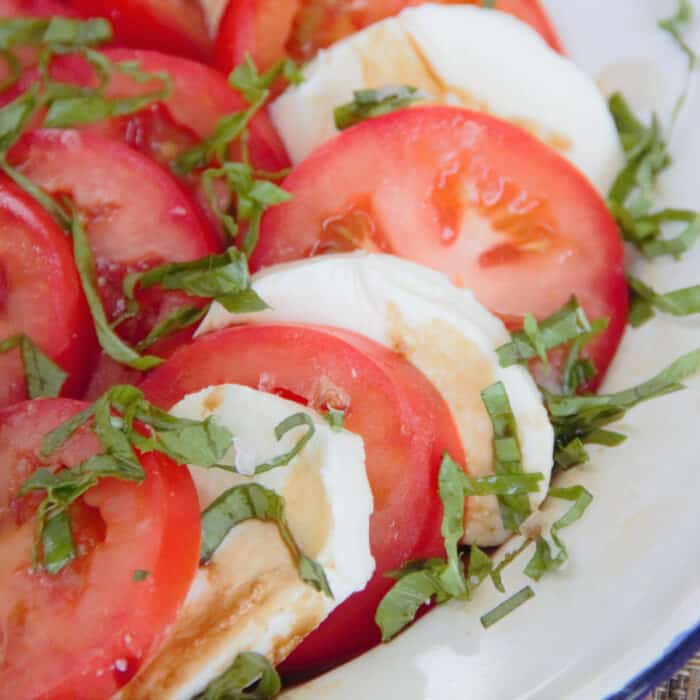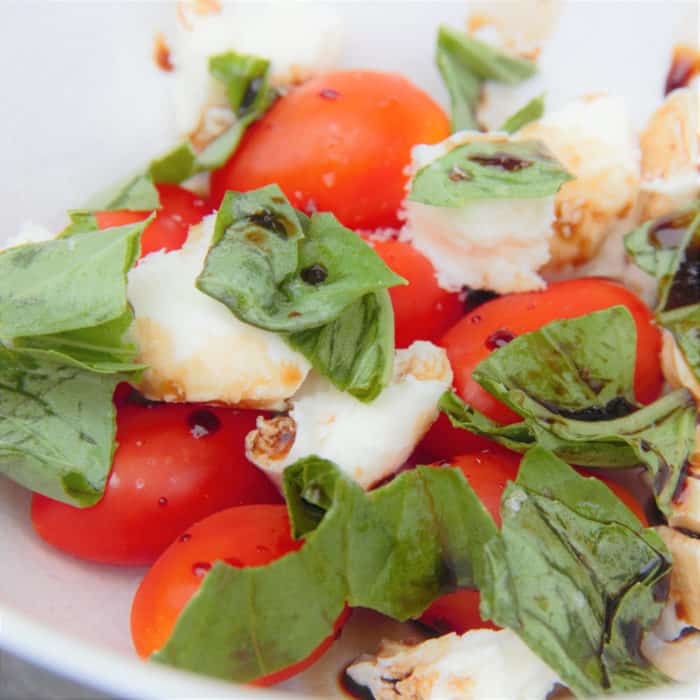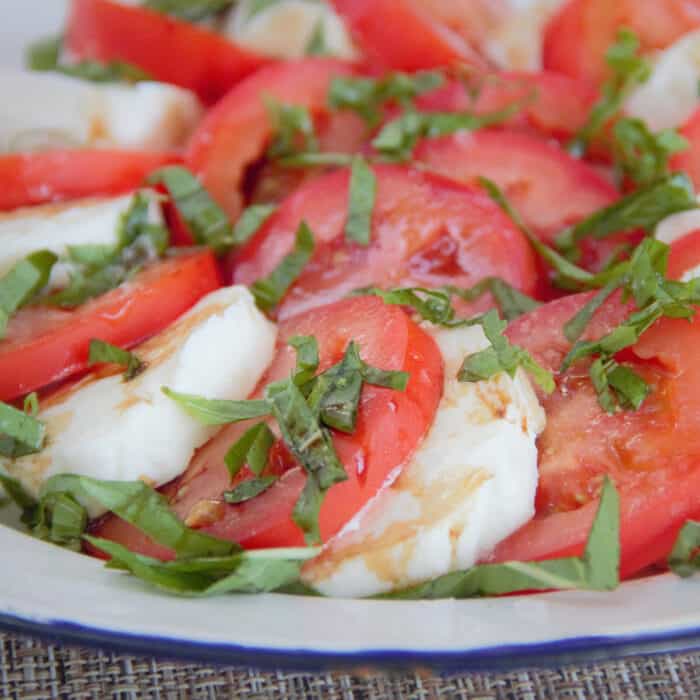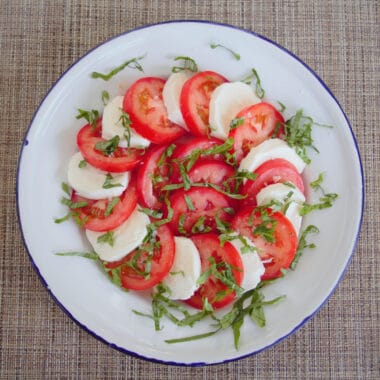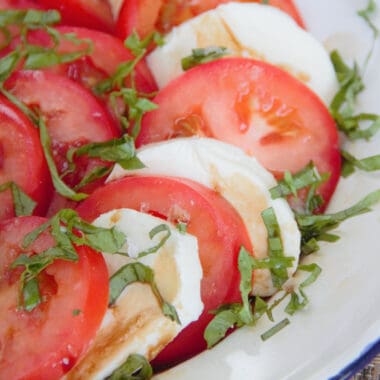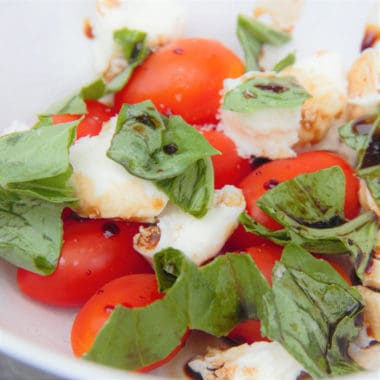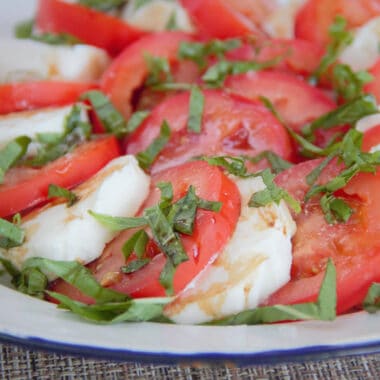 Caprese Salad is a great option for the outdoors. The foundation ingredients can be varied for the style of your outdoor adventure.
When hiking the individual serves of the mozzarella cheese and cherry tomatoes both travel well. For bigger camps, larger tomatoes and the pre-sliced fresh mozzarella are great options.
The bright colors of red tomatoes, white mozzarella, and green basil make a vibrant addition to any meal. It is perfect as a side dish for a wide variety of mains.
Ingredients
balsamic vinegar or reduced balsamic vinegar
Equipment
Recipe Directions
Slice the tomato and mozzarella into your preferred serving sizes, such as slices.

Slice or tear the basil into your preferred serving size, some people like large pieces but this can be overpowering for others.

On a serving plate arrange the tomato, mozzarella, and basil. Drizzle with olive oil and balsamic vinegar, then sprinkle with the sea salt. Serve immediately.