Possibly considered a bit fancy for a camping trip, this panini is surprisingly easy and tasty to make while outdoors. Mozzarella, tomato, and basil are a classic and delicious combination. 
The instructions for this version use a grill grate then places an upside-down skillet on top of the sandwich. The skillet lid helps to keep the heat on the sandwich to melt the cheese.
The biggest trick to success with this recipe is temperature control. Heat is needed that gives the cheese time to melt without burning the roll, thus a moderately low temperature.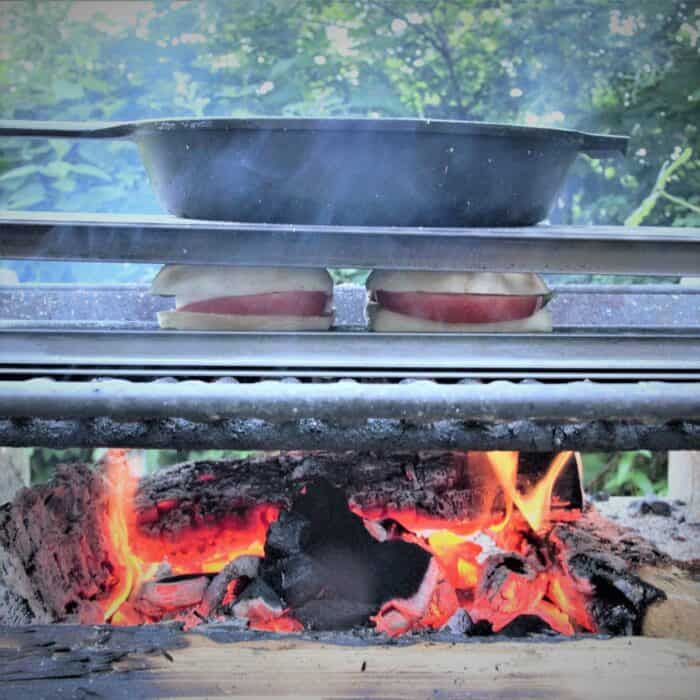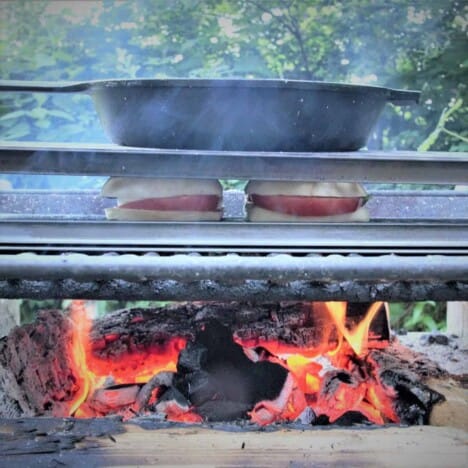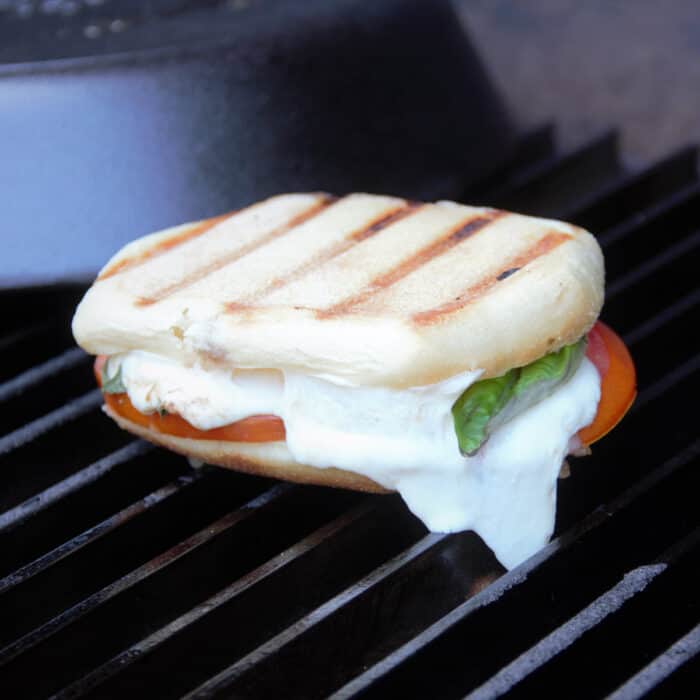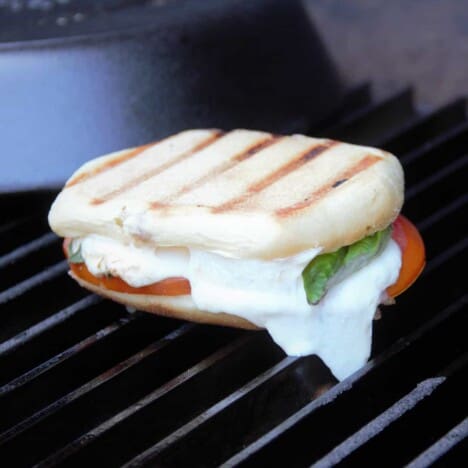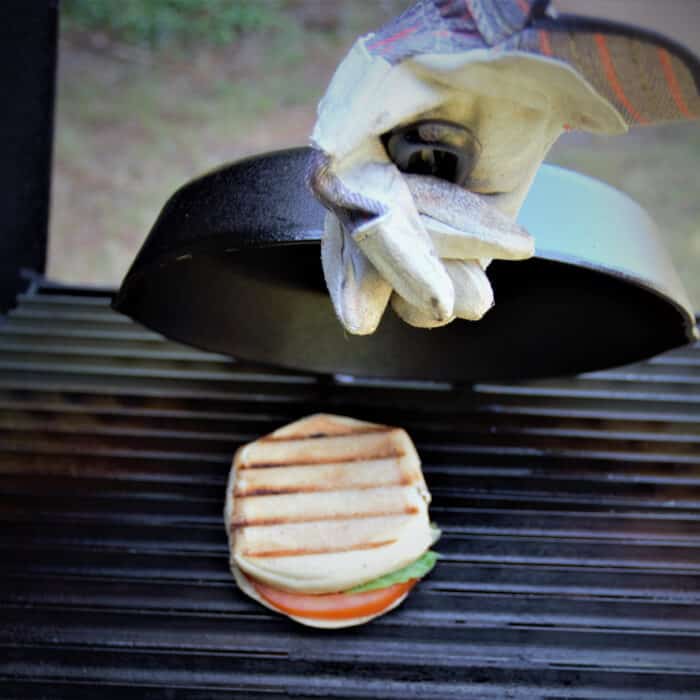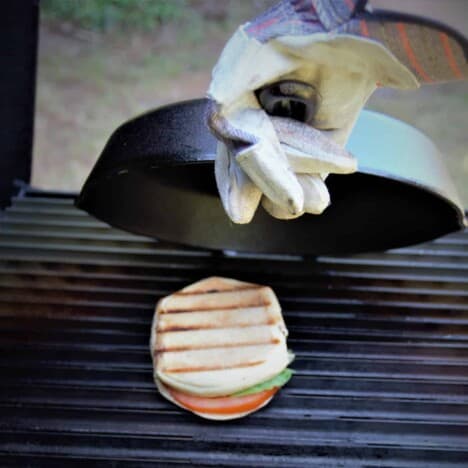 Caprese Panini Sandwich Recipe
This recipe is for brand affiliate Grillgrates.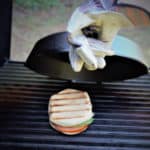 Possibly considered a bit fancy for camping this Grilled Caprese Panini is surprisingly easy and tasty to make while outdoors.
Ingredients
1

Ciabatta roll

1

tomato

sliced

2

slices

mozzarella cheese

1

sprig

basil

1

teaspoon

balsamic vinegar

reduced if available
Directions
Preheat the grill and GrillGrates to a moderate low temperature, about 300 degrees F (150 degrees C).

Cut the Ciabatta rolls in half and open up.

Layer with the sliced tomato, mozzarella cheese, basil, and a sprinkle of balsamic vinegar. If you have reduced balsamic vinegar this can work better as it is thicker and less likely to make the roll go soggy.

Close the sandwich then place it on the preheated GrillGrates. Place an upside-down skillet over the top to keep the heat focused on the panini.

After about 5 minutes, or when the roll has brown grill marks on it, remove the skillet, turn the panini, then replace the skillet to finish the cooking, about 5 more minutes.

Halve and serve immediately while the cheese is still gooey.
Nutritional Information
Calories:
325
kcal
Carbohydrates:
33
g
Protein:
18
g
Fat:
13
g
Saturated Fat:
8
g
Polyunsaturated Fat:
1
g
Monounsaturated Fat:
4
g
Cholesterol:
45
mg
Sodium:
637
mg
Potassium:
346
mg
Fiber:
2
g
Sugar:
5
g
Vitamin A:
1513
IU
Vitamin C:
17
mg
Calcium:
303
mg
Iron:
1
mg
BBQ Grilled Sandwich
A staple for easy weekday lunches and university student meals, is a grilled ham and cheese sandwich. So why shouldn't…
BBQ Smoked
There are a lot of decedent sandwich options out there. This perfect ribeye sandwich is one of them. It uses…
BBQ Grilled Sandwich
This is a camping variation of the American Ruben sandwich which has corned beef and sauerkraut. Our version is grilled…