Pasties are a common item in bakeries across Australia. Their heritage goes back to English settlers particularly those from the Cornwell area, hence them sometimes being referred to as Cornish pasties.
Pasties make a great lunch option and can be cooked and reheated while away, or eaten cold. They are hearty and comforting and are a perfect hand-held size. They can also be served for dinner with a side such as baked beans or a salad.
This is a vegetarian vegetable version for the filling packed with flavor from the variety of root vegetables used. This recipe can be adapted to what you have on hand or to your preference, it may even have ground meat added if desired.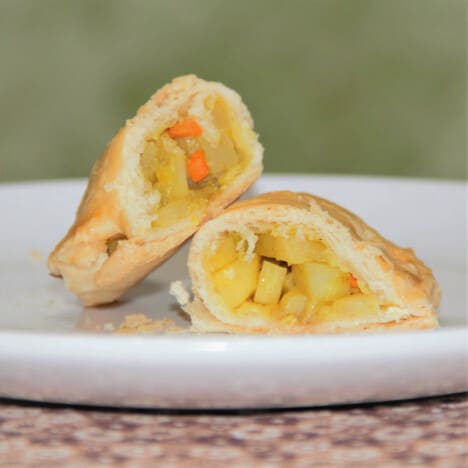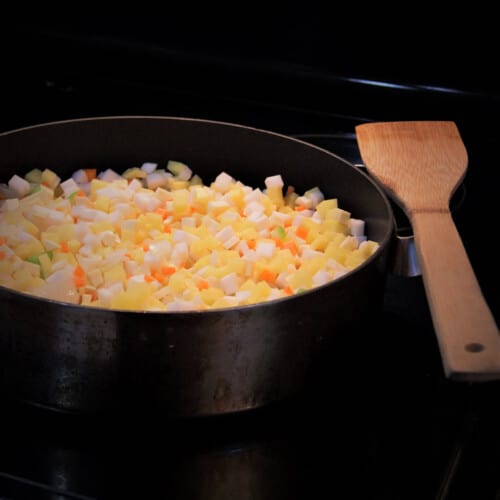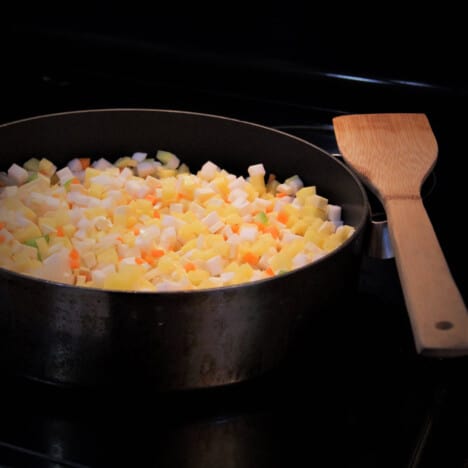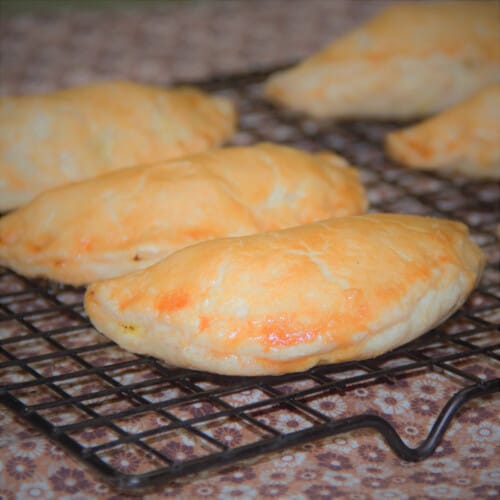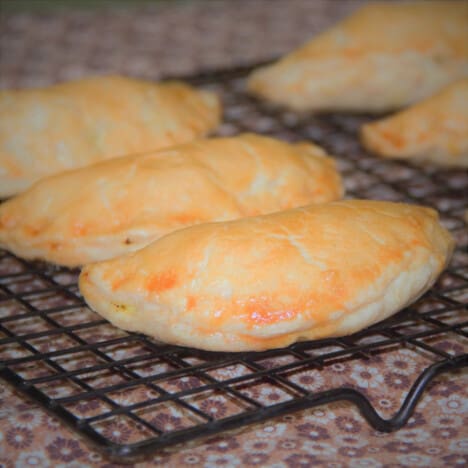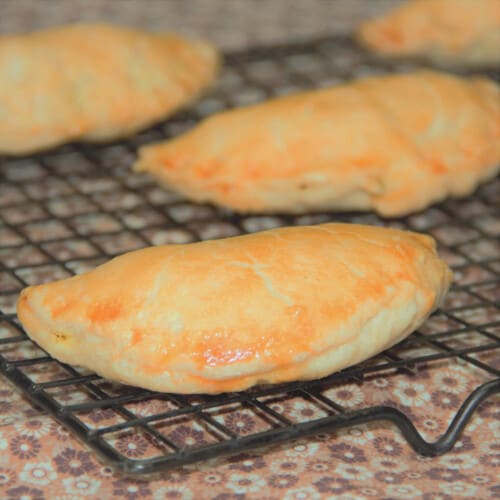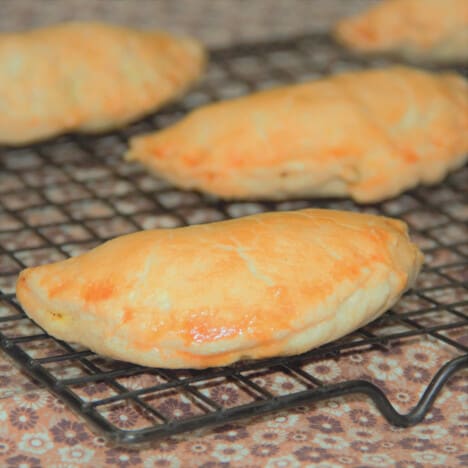 Homemade Vegetable Pasties Recipe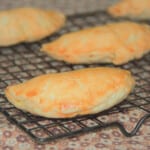 Pasties are a common item in bakeries across Australia. Irish in origin, they've now evolved into an Aussie tradition. Perfect for short hikes and picnics.
Ready in
2

hours
20

minutes
Ingredients
Filling
1

tablespoon

butter

1

yellow onion

finely diced

1

rib

celery

finely diced

2

potatoes

finely diced

1

parsnip

finely diced

1

turnip

finely diced

1

carrot

finely diced

1/2

teaspoon

turmeric

1/2

teaspoon

white pepper

1/2

teaspoon

black pepper

salt

to taste
Pastry
2 1/2

cups

all-purpose flour

(plain flour)

14

tablespoons

salted butter

1/2

cup

ice water
Directions
Filling
Melt the butter in a large skillet over medium-low heat. Add the diced vegetables and cook slowly, while stirring frequently, so they don't stick to the bottom of the pan. None of the vegetables should be browned, just cooked through.

When the vegetables have just lost their crunch, add turmeric, white pepper, black pepper, and salt. Taste and adjust to preference remembering some of the flavors will be lost when wrapped in the pastry.

Cover the skillet and leave the filling to cool.
Pastry
Sift the flour into the bowl. Try to keep the pastry ingredients as cool as possible for the best quality result. This may mean keeping the bowl and flour in the cooler for a little bit before making.

Using your fingertips, rub the butter into the flour. This isn't like biscuits or scones where you are looking for a breadcrumb-like consistency. For this dough, the butter pieces may be as big as peas.

Add the ice water then stir in with a butter knife until absorbed. It may look like it is still too dry, however, if you squeeze a handful of the dough and it holds its shape, it is enough water. If it falls apart, add a little cold water at a time until it does hold together.

Compress the dough into two balls then cover in plastic wrap. Place them in the cooler in a location where they won't get wet.
To Cook
After the dough has rested for 1 hour, remove and knead slightly until malleable only. On a floured bench, roll out the dough as thin as possible, but still able to be handled, about 2mm thick. Cut out rounds about 5-inches (12cm). You can adjust the size of the round based on your preferred serving size. The larger the round the longer it will take to bake.

Brush half the outside of the round with the egg. Place a serving of the vegetable mixture in the middle, leaving enough space to close and seal the pastry.

Close the pastry and pinch along the curved edge to fully seal. Brush with the egg then place them on a tray to bake.

Place the filled tray into a camp oven preheated to 400 degrees F (200 degrees C) and bake for 20 minutes or until golden brown. Let stand for 5 minutes before serving.
Nutritional Information
Calories:
272
kcal
Carbohydrates:
31
g
Protein:
4
g
Fat:
15
g
Saturated Fat:
9
g
Polyunsaturated Fat:
1
g
Monounsaturated Fat:
4
g
Trans Fat:
1
g
Cholesterol:
51
mg
Sodium:
136
mg
Potassium:
296
mg
Fiber:
3
g
Sugar:
2
g
Vitamin A:
1323
IU
Vitamin C:
12
mg
Calcium:
28
mg
Iron:
2
mg
Camp Cooking
The traditional Aussie meat pie is a great camping option if you have a camp oven. This recipe uses two…
Camp Oven
This leek tart, or open-face leek pie, is a great meat-free option for your next camping trip. This dish is…
Skillet
Somewhere between sweet and savory, this pie mixes sweet-tart apples and salty bacon. It is unusual to think of bacon…