Ideal as finger food or appetizer, fresh squid is quickly deep-fried in this easy salt and pepper squid. The quick cooking shallow fry method results in a tender, crispy, and flavorful bite. The squid can be substituted with calamari or octopus if you like.
The seasoning process uses an egg white wash followed by a cornstarch base with salt and pepper. This simple and light seasoning doesn't overpower the squid or create a heavy coating. The cornstarch helps create a crisp coating.
Make sure the oil stays at a hot temperature by cooking the squid in small batches. This will ensure the squid cooks quickly and doesn't become greasy. The quick cook time creates a tender squid; if overcooked it can become rubbery.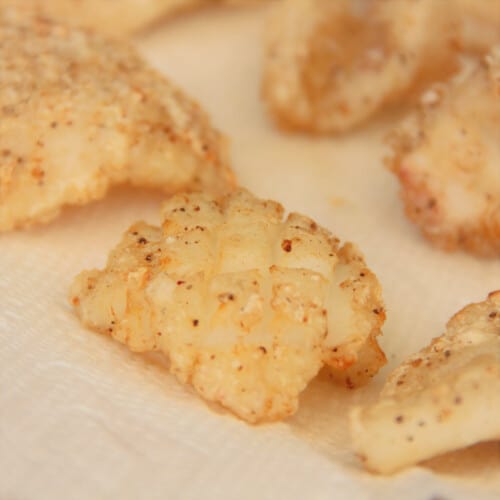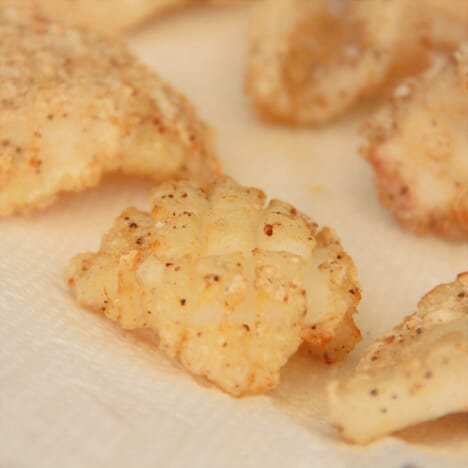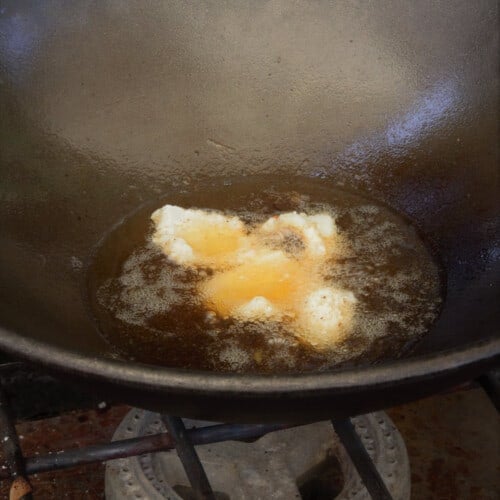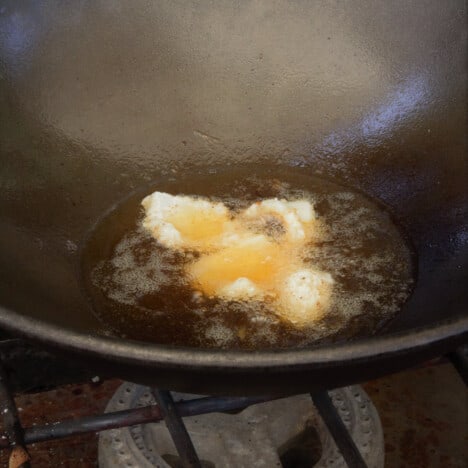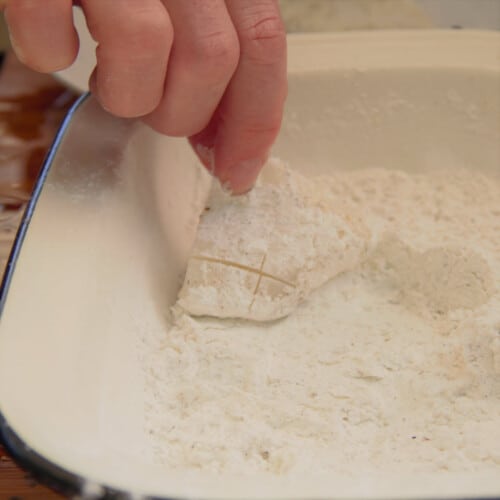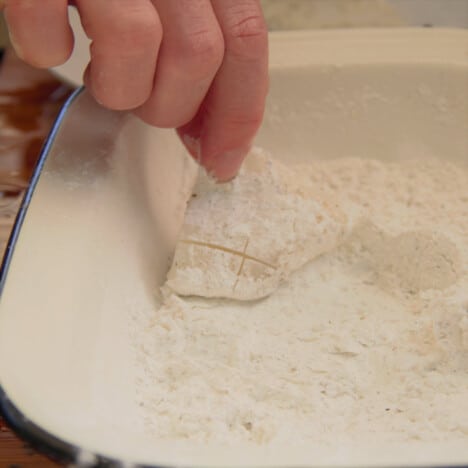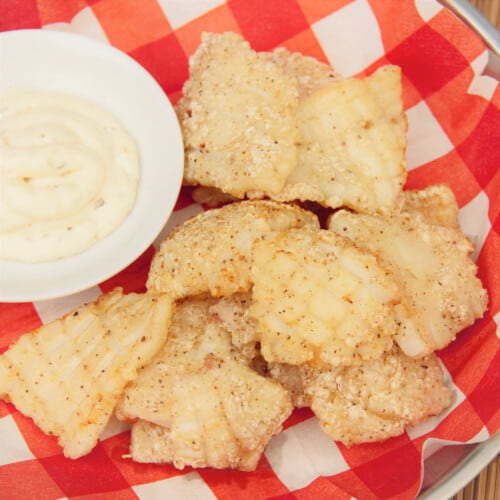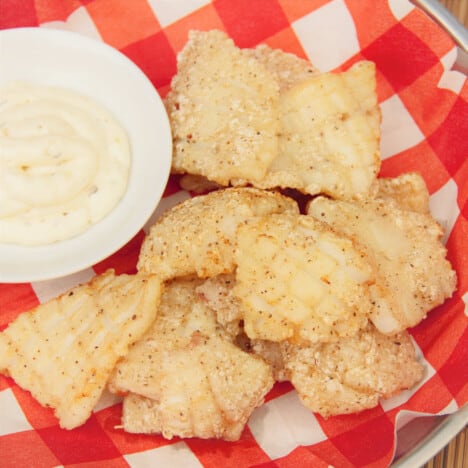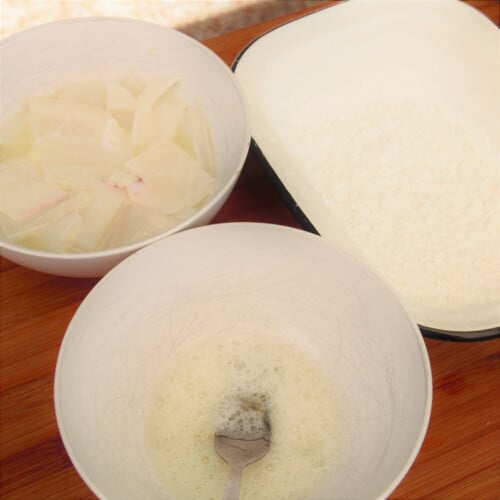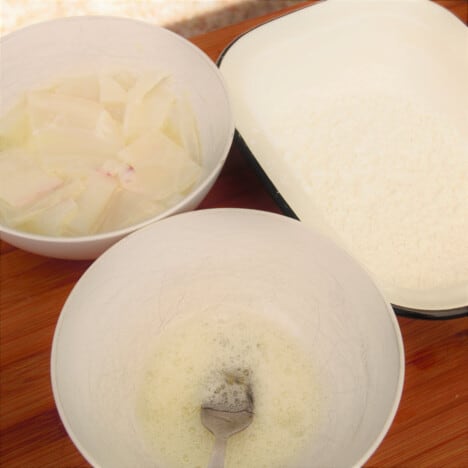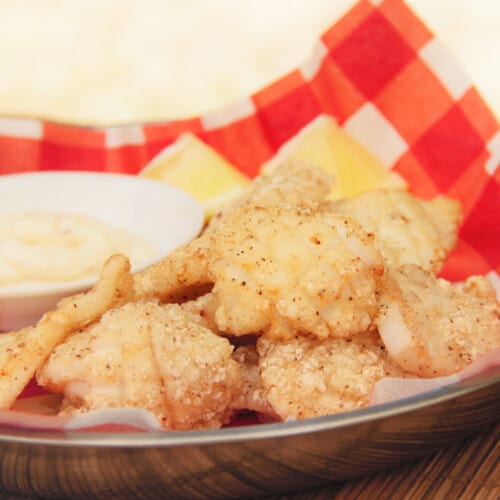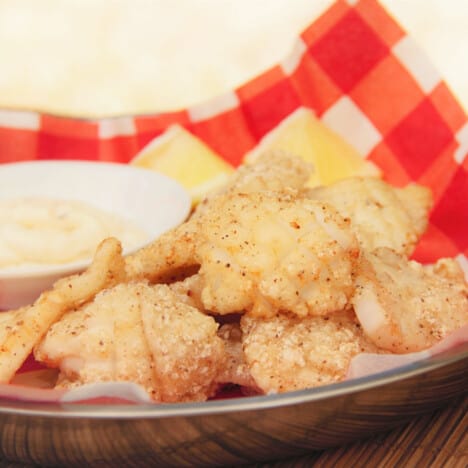 Salt and Pepper Squid Recipe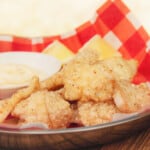 Ideal finger food or appetizer, fresh squid is quickly deep-fried to remain tender when creating this easy salt and pepper squid.
Ingredients
1

pound

fresh squid

4

lemons

1

cup

cornstarch

(cornflour)

1

tablespoon

fresh ground black pepper

1

tablespoon

sea salt

2

teaspoons

white sugar

3

egg whites

oil

for deep frying

tartar sauce

for dipping
Equipment
1 bowl

2 shallow bowls
Directions
Slice the squid so it lays flat then lightly score both sides in a crisscross pattern. Cut into bite-sized square pieces.

Place the squid along and lemon juice in a bowl. Leave to marinate for 10 minutes while you prepare the salt and pepper mix.

In a shallow bowl mix together the cornstarch, pepper, salt, and sugar.

In a separate shallow bowl lightly whisk the egg whites with a fork.

Dip the squid pieces in the egg mixture then gently toss through the salt and pepper mix, shaking off any excess.

Fill a wok, skillet, or pot with a maximum of ⅓ oil then heat to 350 degrees F (180 degrees C).

In small batches, add the squid and cook for about 1 minute or until lightly browned. Remove and rest on a paper towel to drain. Serve with tartar sauce.
Nutritional Information
Calories:
461
kcal
Carbohydrates:
48
g
Protein:
22
g
Fat:
21
g
Saturated Fat:
2
g
Polyunsaturated Fat:
7
g
Monounsaturated Fat:
11
g
Trans Fat:
1
g
Cholesterol:
265
mg
Sodium:
1937
mg
Potassium:
496
mg
Fiber:
4
g
Sugar:
6
g
Vitamin A:
94
IU
Vitamin C:
63
mg
Calcium:
78
mg
Iron:
2
mg
BBQ Grilled
When it comes to quick and easy grilling, squid is an option that isn't often thought of. However, it creates…
BBQ Grilled Seafood
Barbecued Stuffed Squid is packed with basil and tomato rice, chorizo, and red capsicum. It is drizzled with honey and…
Deep Fry
Crisp, tender, and golden brown, Fried Calamari Rings are an easy appetizer that everyone will love. Buttermilk helps to tenderize…