Perfect for a Sunday dinner, this herb-crusted pork loin is roasted to perfection on the indirect side of the grill. You can serve it with grilled vegetables, grains, or crusty bread and a salad. You can use any variety of fresh herbs that you prefer or have on hand.
Prior to cooking, the loin is marinated in brine. This is used to help keep moisture in and create a tender texture. It is a simple yet effective brine and can easily be done the day before cooking.
The cooking method uses a traditional style where you start off with a hot indirect grill to get the crust and initial cook. Then you drop the temperature to slowly bring the inside to temperature without overcooking the outside. This results in meat that is perfectly cooked all the way through.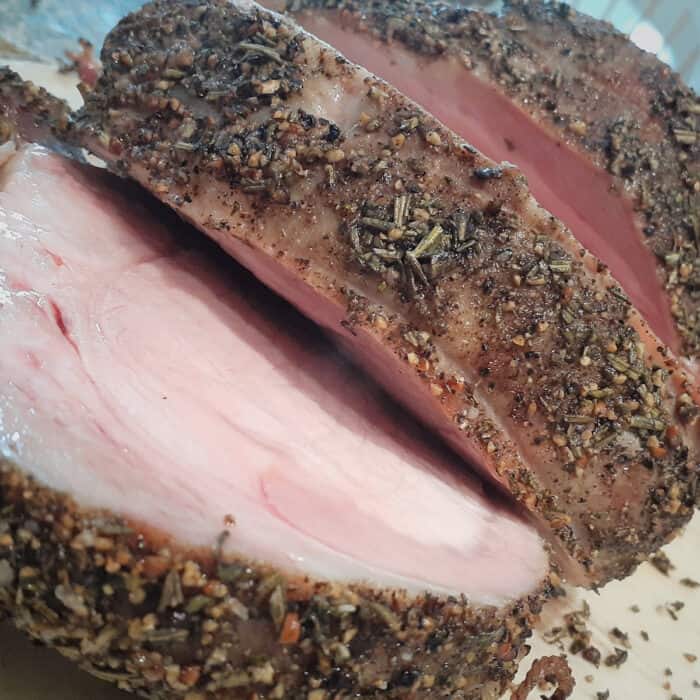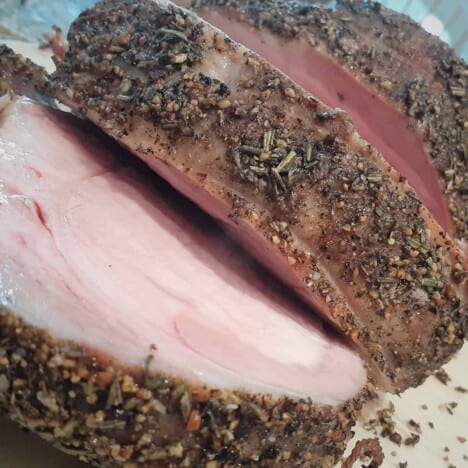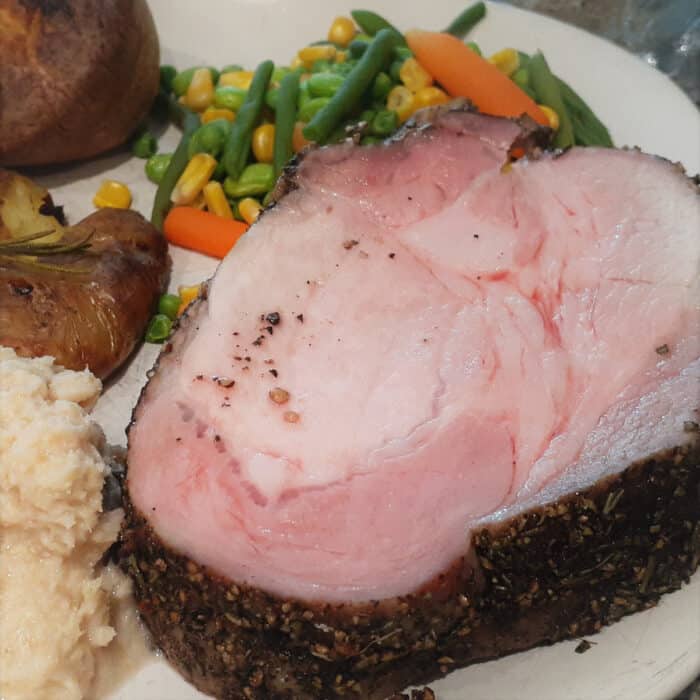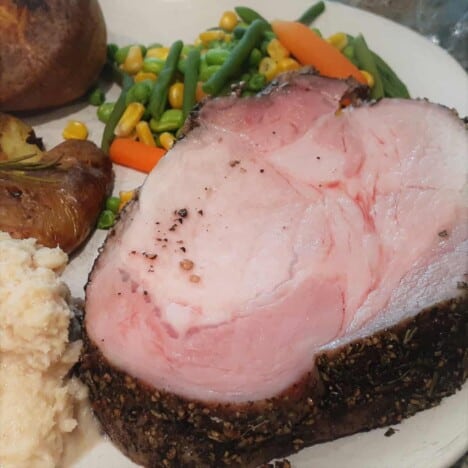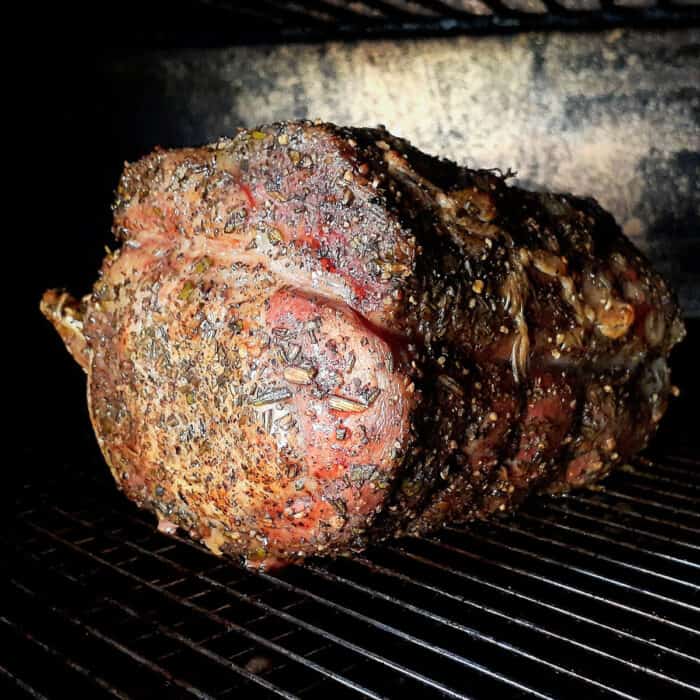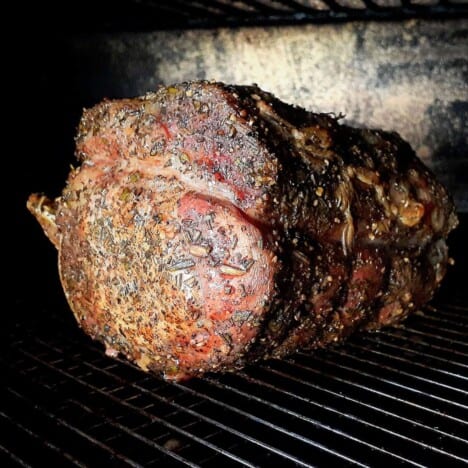 Herb Crusted Pork Loin Recipe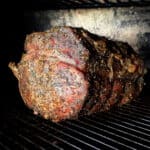 Perfect for a Sunday dinner, this herb-crusted pork loin is roasted to perfection on the indirect size of a grill. 
Ready in
1

day
2

hours
45

minutes
Ingredients
Brine
4

cups

water

3

tablespoons

coarse kosher salt

3

tablespoons

white sugar
Roast
3

pounds

bone in pork loin roast

2

tablespoons

chopped fresh herbs

like rosemary and thyme

1

tablespoon

fresh cracked black pepper
Equipment
smoker

or grill set-up for indirect heat

paper towels
Directions
Brine
Mix together the water, salt, and sugar. Place the pork loin in a resealable type zip bag or similar then add the brine. Place in the refrigerator overnight or for up to 24 hours.

Once brined, rinse off the pork loin and pat dry with paper towels.

Cover the pork loin well with chopped herbs and pepper. Wrap in plastic and return to the fridge until an hour before cooking.
Roast
Set up your grill for indirect cooking and bring the temperature up to 450 degrees F (230 degrees C) on the indirect side. 

Once the grill is at temperature place the pork loin in it with the bone side down on the indirect side, then close the lid. Leave for 30 minutes then adjust the grill to reduce the temperature down to between 250 to 275 degrees F (120 to 135 degrees C) without opening the lid.

Cook the pork loin until the internal temperature hits 140 degrees F (60 degrees C), about 2 hours, then remove and tent with foil. Leave the pork loin to rest and carry over cook to 145 degrees F (63 degrees C).

Tip: The best way to watch the temperatures is using a remote thermometer placed at the beginning of the cook. This will remove the need to take the lid off and mess up the temperature in the grill.

Once rested, slice and serve with horseradish or au jus.
Nutritional Information
Calories:
680
kcal
Carbohydrates:
1
g
Protein:
67
g
Fat:
43
g
Saturated Fat:
15
g
Polyunsaturated Fat:
5
g
Monounsaturated Fat:
19
g
Cholesterol:
214
mg
Sodium:
328
mg
Potassium:
1238
mg
Fiber:
1
g
Sugar:
1
g
Vitamin A:
61
IU
Vitamin C:
2
mg
Calcium:
78
mg
Iron:
3
mg
Rotisserie
Pork loin with belly and skin is stuffed with garlic, herbs, citrus zest, and olives then rolled and cooked on…
BBQ Smoked
This recipe is a replica of the wonderful barbecue pork that can be seen hanging in Chinese restaurant windows known…
Dutch Oven Main Dish
This unique main dish will have your guests coming back for more. A pork loin is stuffed with Polish Kielbasa,…