Glazed Apple Fritters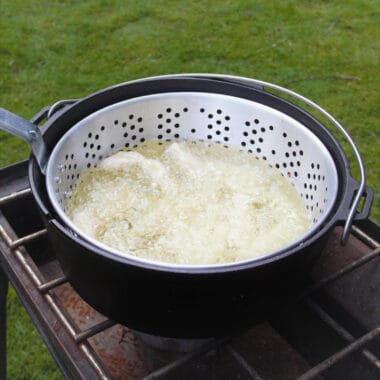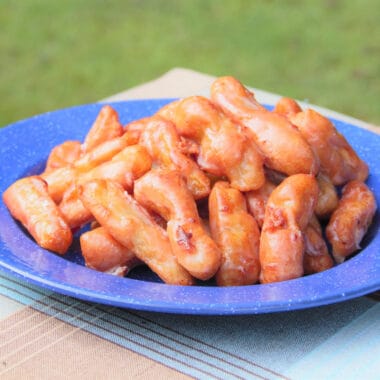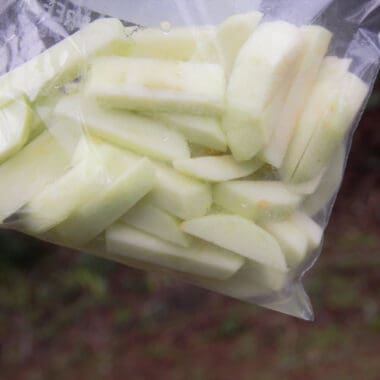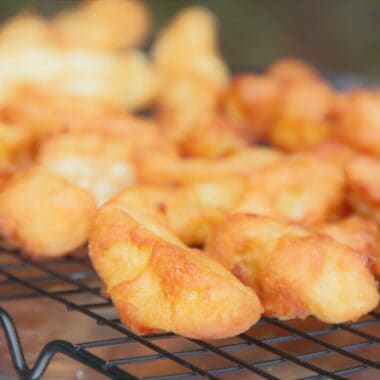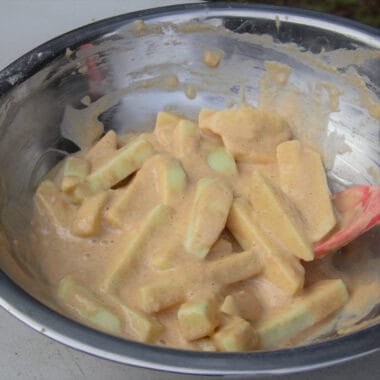 ×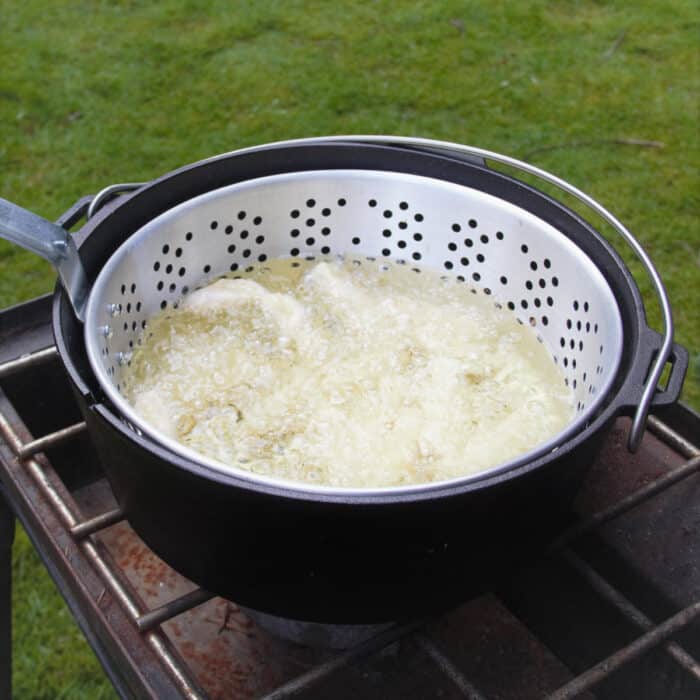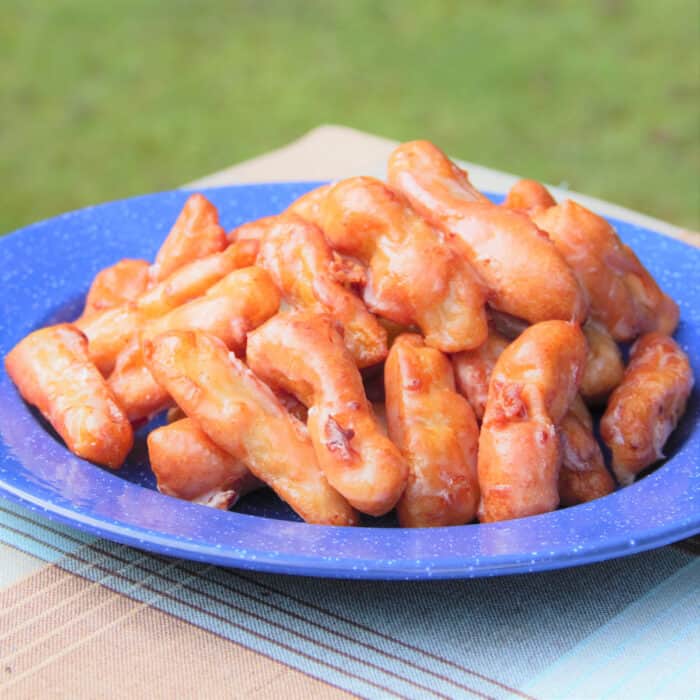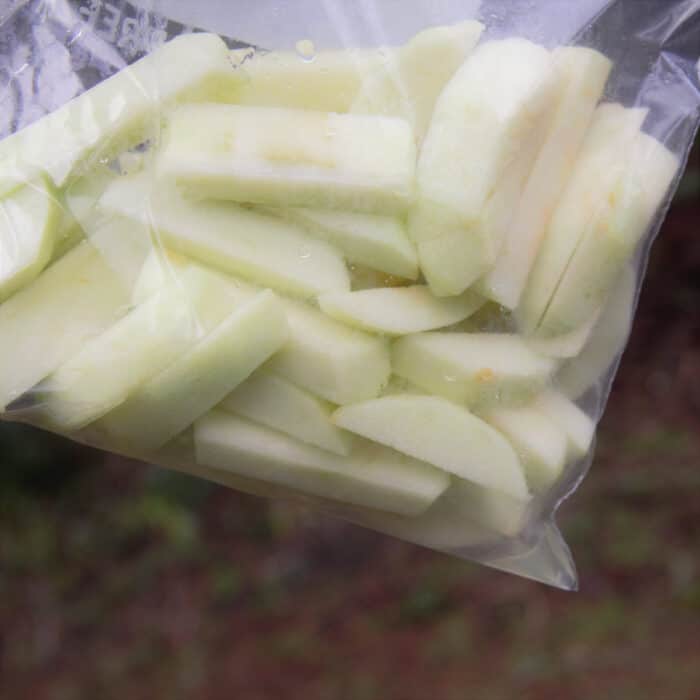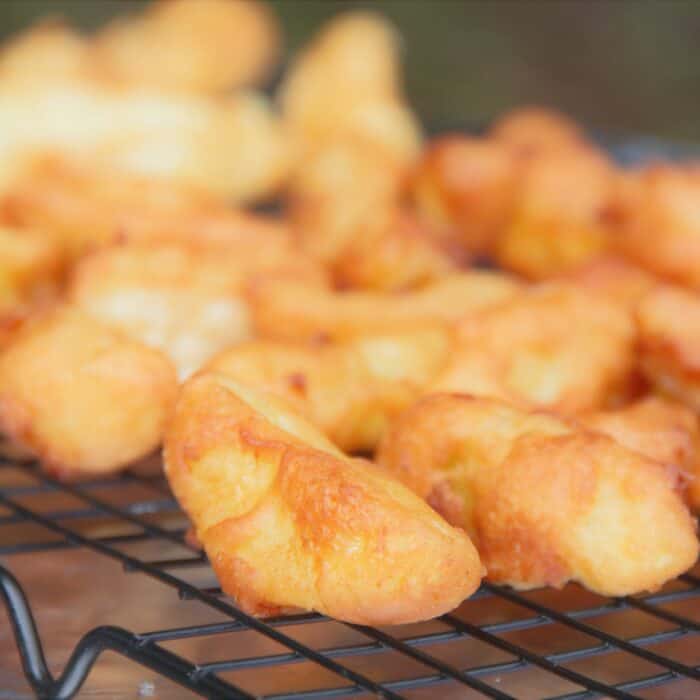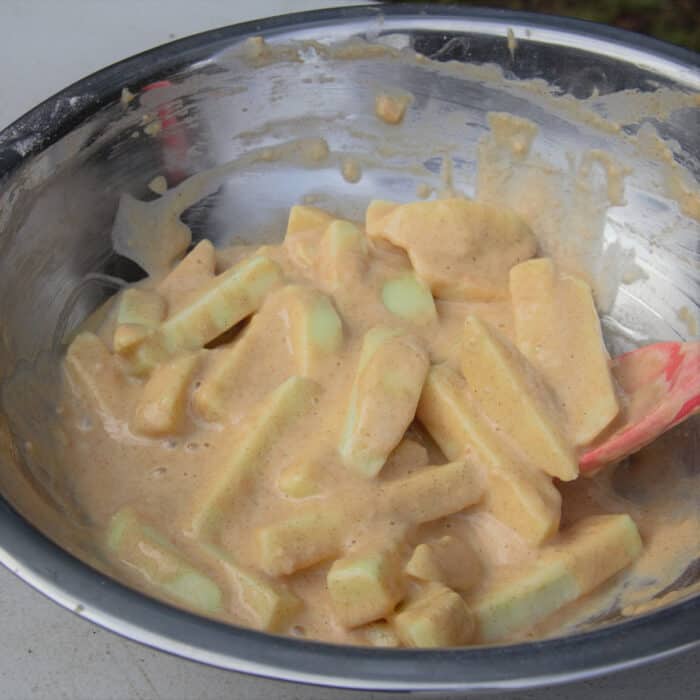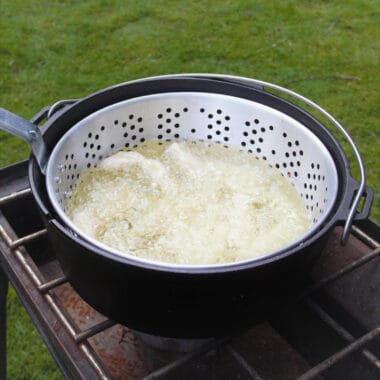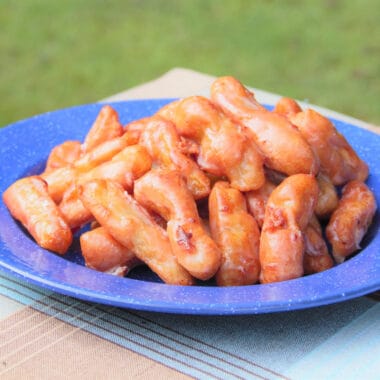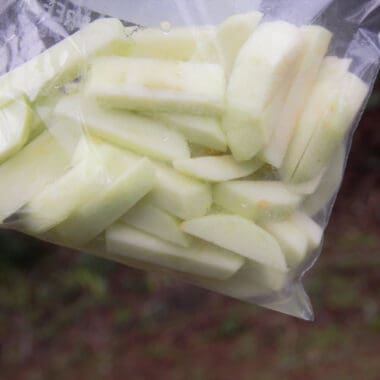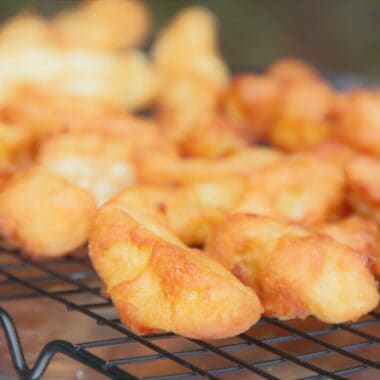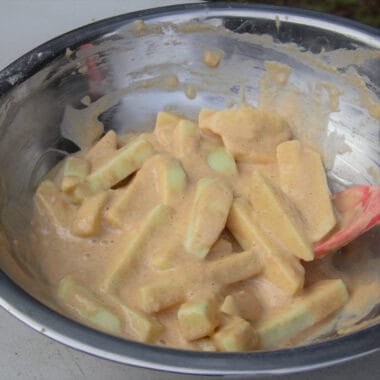 Fresh apples are hand-battered before being deep-fried to create these tempting glazed apple fritters. 
You can cut the apples any way you want but these ones we cut to look like chips. Although any apple can be used, granny smith apples are the best for cooking.
When deep frying in the outdoors be extra careful of spillage and fires. There is an extra element of risk with this method of cooking which shouldn't be underestimated.
Ingredients
Apples
Batter
1 cup all purpose flour (plain flour)
2 teaspoons baking powder
2 tablespoons white sugar
1/4 cup whole milk (full cream milk)
Glaze
1 1/4 cups confectioners sugar (icing sugar)
1/4 teaspoon vanilla essence
Equipment
Recipe Directions
Apples

Peel, core, and chop the apples into chunks.

Place the apples and lemon juice in the ziplock bag then mix and put aside until needed.

Batter

In a large bowl combine the dry ingredients of flour, baking powder, cinnamon, and salt.

In a small bowl whisk the sugar and eggs until well combined.

Slowly add the egg mixture to the bowl of dry good while gently mixing but being careful not to over stir. Add the milk and mix in. Put aside until needed.

Glaze

In a small bowl add the confectioner's sugar, vanilla essence, and half the milk. Stir to combine.

Add the additional milk as needed to create a pourable consistency glaze.

To Cook

Place the oil in the deep fryer and heat to 375 degrees F (190 degrees C).

Add the apple to the batter and fold through so covered.

Place the battered apples into the deep fryer and cook until golden brown then remove and place on a cooling rack to drain any excess oil and cool.

When the fritters are cool, dip in the glaze and return to the cooling rack to set. Serve at room temperature.