This recipe and technique allows you to cook Mozzarella Sticks on the barbecue using a method similar to an air fryer. Crispy on the outside and gooey on the inside, no one will be able to resist this delicious appetizer. You can eat them as-is, or dip them in marinara sauce.
Two kinds of cheese are used for these ultimate cheese sticks. Mozzarella is used for its gooeyness and cheddar for flavor. They are then triple crumbed with a bread coating to create a crunchy shell that stops the molten cheese from oozing out.
They are cooked on the grill using indirect heat from a hot dry airflow created by the hot air that circulates around the coals. A little bit of butter is added to the breadcrumb to aid in browning. Since these are not deep-fried, they are slightly healthier than the original.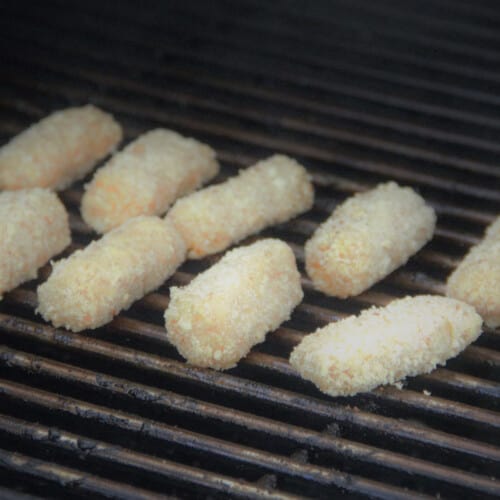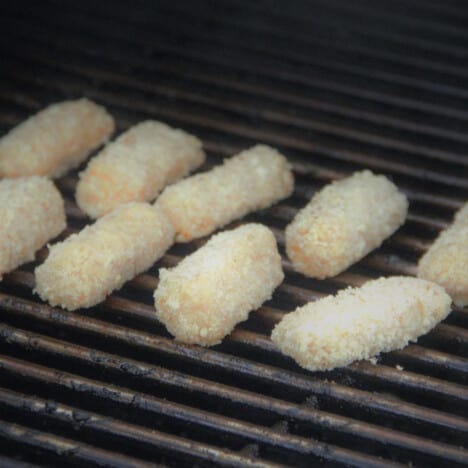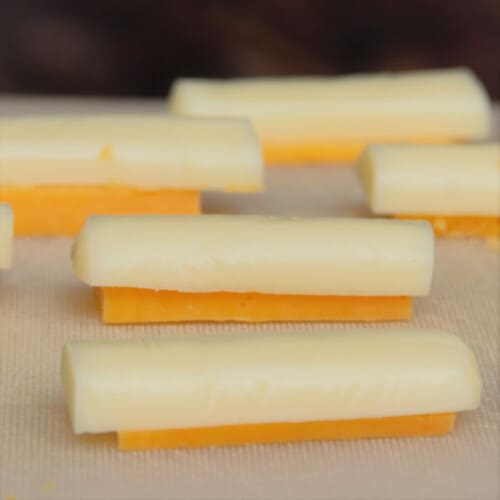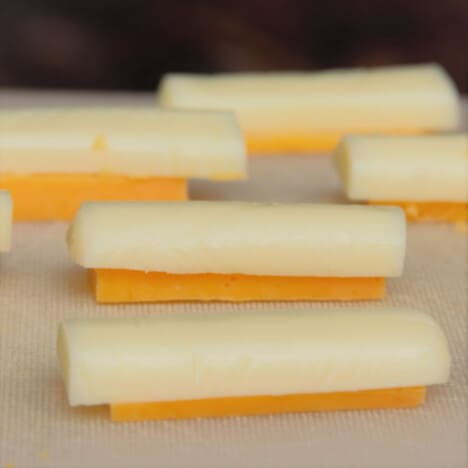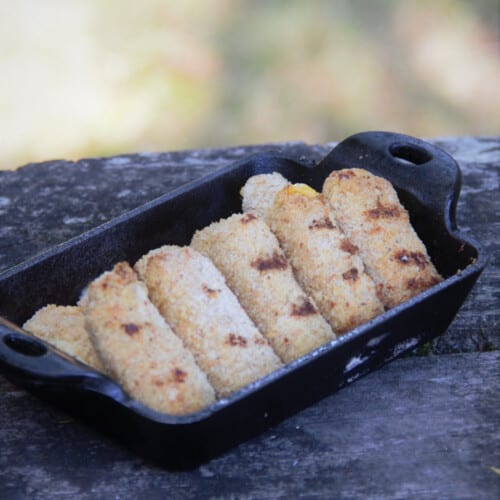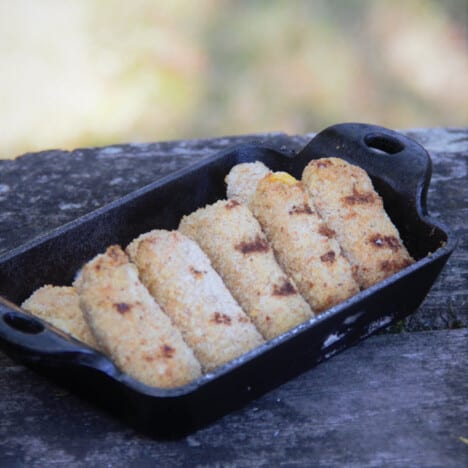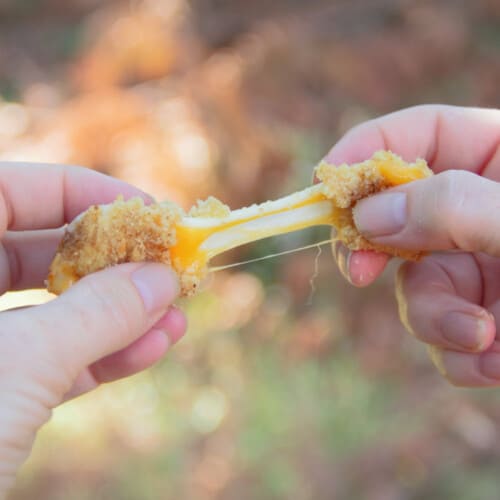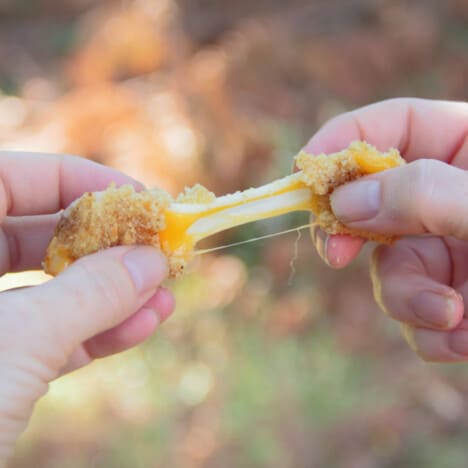 Fried Not Fried Mozzarella Sticks Recipe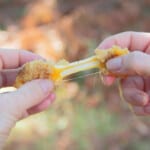 This recipe and technique allow you to cook Mozzarella Sticks on the barbecue using a method similar to an air fryer.
Ingredients
6

mozzarella cheese sticks

6

cheddar cheese sticks

1/2

cup

all-purpose flour

2

eggs

2

tablespoons

milk

3

cups

breadcrumbs

4

tablespoons

butter

melted
Directions
Cut the mozzarella and cheddar cheese sticks in half both vertically and horizontally to create 24 pieces of each.

Join one of each cheese type together to create a single dual-colored cheese stick.

Create a crumbing (breading) station with three shallow dishes. In the first add the flour, in the second whisk together the eggs and milk, in the third add the breadcrumbs and melted butter and stir until well combined.

Dip the cheese in the flour until lightly dusted all over.

Dip the cheese in the egg mixture then directly into the breadcrumbs. Place on a plate. When all 24 are done chill for 20 minutes.

Removed the chilled cheese then repeat the egg mixture, crumbing, and chilling process two more times.

Preheat a grill with a hot zone and a cold zone. If using a round grill, place all the coals in the center with the edges clear. The mozzarella sticks will be cooked in the hot air not directly over the direct heat of the coals.

When the grill is preheated to 350 degrees F (180 degrees F), place the mozzarella sticks on the grill away from the direct heat. 

Cook for a total of 15 minutes turning every five minutes until golden brown on the outside and the cheese is soft and gooey on the inside. Serve immediately.
Nutritional Information
Calories:
183
kcal
Carbohydrates:
24
g
Protein:
8
g
Fat:
6
g
Saturated Fat:
3
g
Polyunsaturated Fat:
1
g
Monounsaturated Fat:
1
g
Trans Fat:
1
g
Cholesterol:
36
mg
Sodium:
328
mg
Potassium:
79
mg
Fiber:
1
g
Sugar:
2
g
Vitamin A:
59
IU
Calcium:
76
mg
Iron:
2
mg
BBQ Smoked
Super creamy and rich macaroni is cooked in a cheesy béchamel sauce and sprinkled with bacon. This dish gets extra…
Skillet
A delightful English side dish, cauliflower cheese is a recipe that showcases cauliflower in a rich cheese sauce cooked to…
BBQ Griddle
Philly cheesesteak is super tasty and a great lunch option for the BBQ, especially when camping. Marinated steak, veggies, and…