Easy Chicken and Corn Soup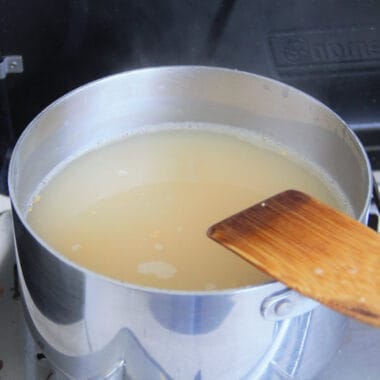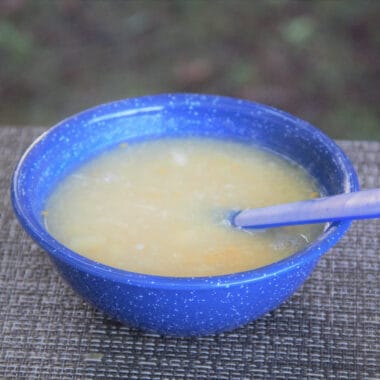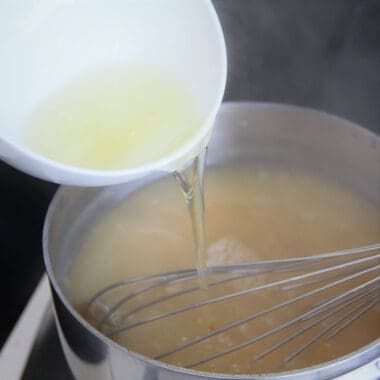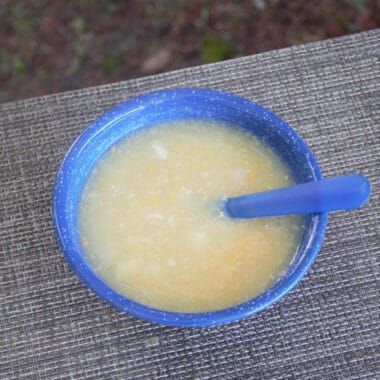 ×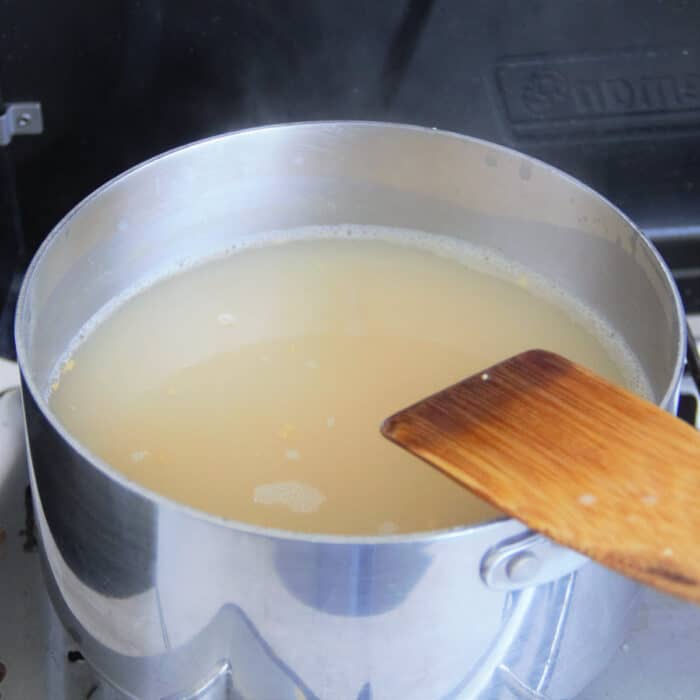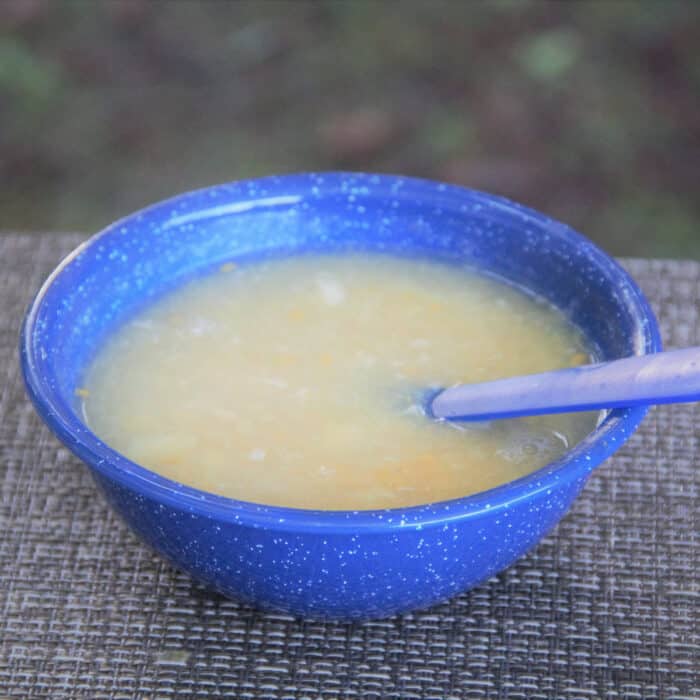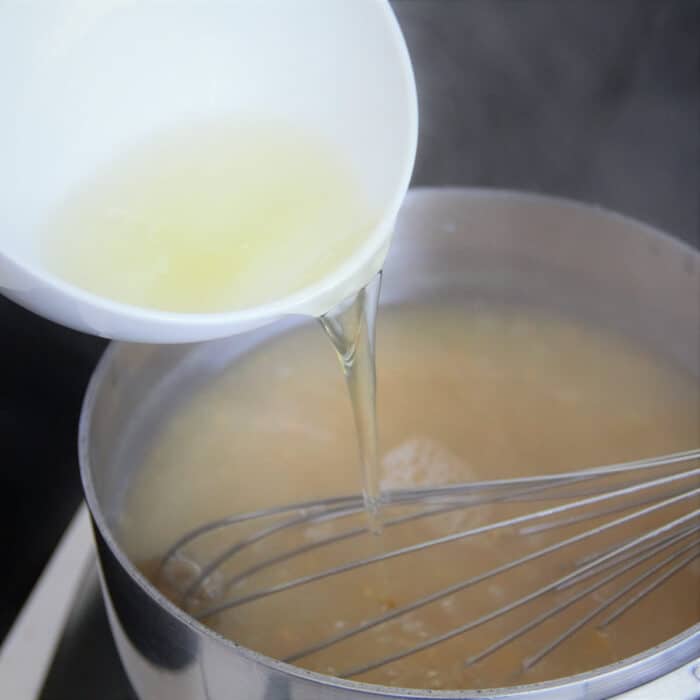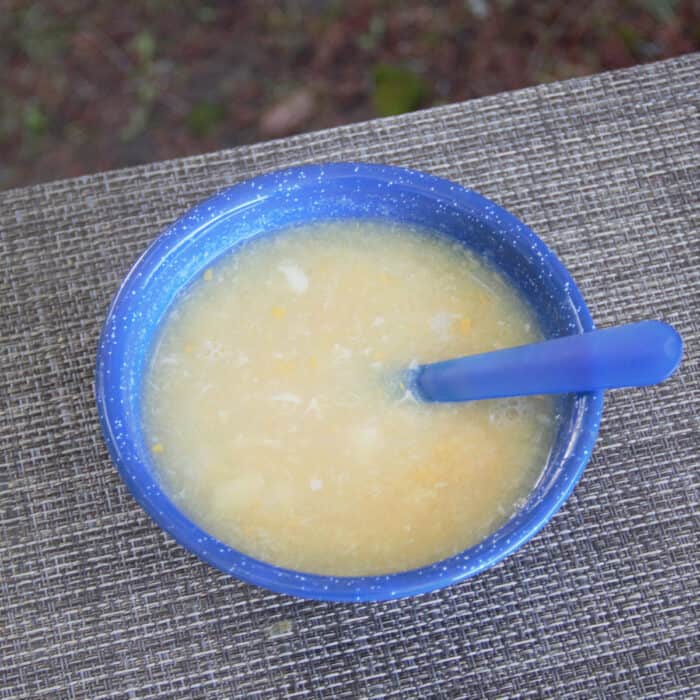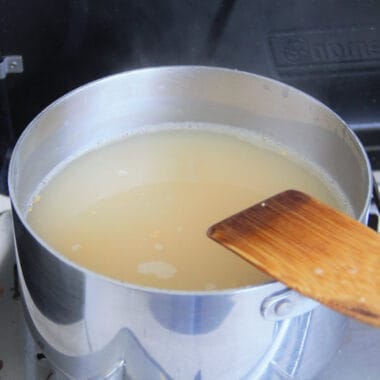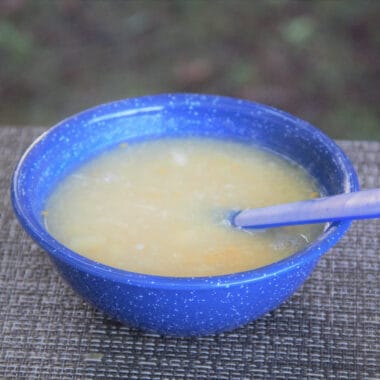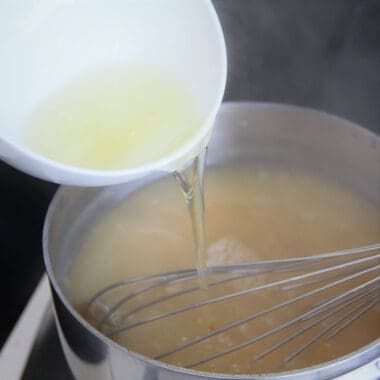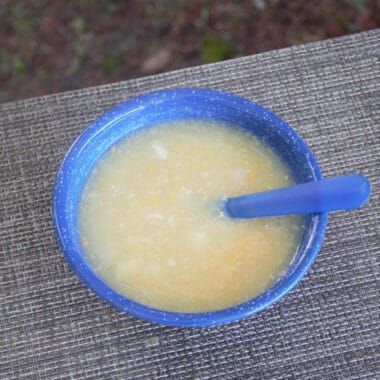 This super easy 3 ingredient chicken and corn soup make a great outdoor appetizer or light meal.
With so few ingredients it puts more pressure on quality, especially the chicken stock which ideally is a rick homemade one, but while light-weight camping can easily be exchanged for powdered chicken stock.
We have tried adding a lot of extras to this recipe like fresh ginger and garlic, garnishes of spring onion, and fried shallots but always come back to the simple three ingredients which are always more balanced. 
Ingredients
1 litre (33 oz) chicken stock
1 can (418g | 14.75 oz) cream corn
salt and pepper, to taste
Equipment
Recipe Directions
Add to a pot the chicken stock and can of creamed corn, mix to combine then bring to a simmer.

Take the eggwhite and gently whisk to break up. While stirring the soup add the egg slowly to create egg streaks. 

Tip: if you over whisk the egg white and pour it in the soup it will create a foam top rather than the desired streaks. 

Taste and adjust flavor with the salt and pepper as/if needed. Serve immediately while hot, do not bring back to the boil otherwise it will break up the egg white.