Bruschetta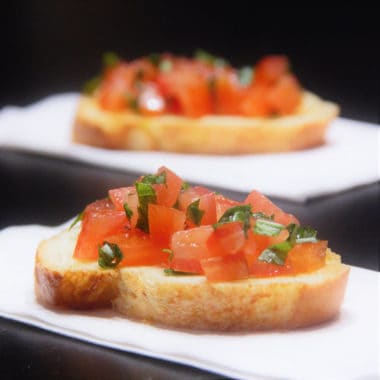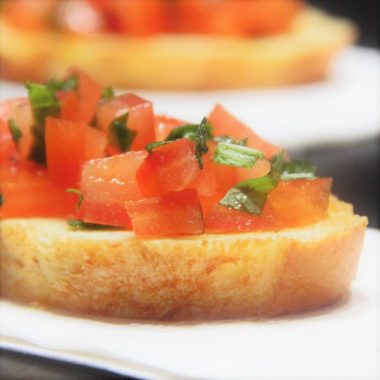 ×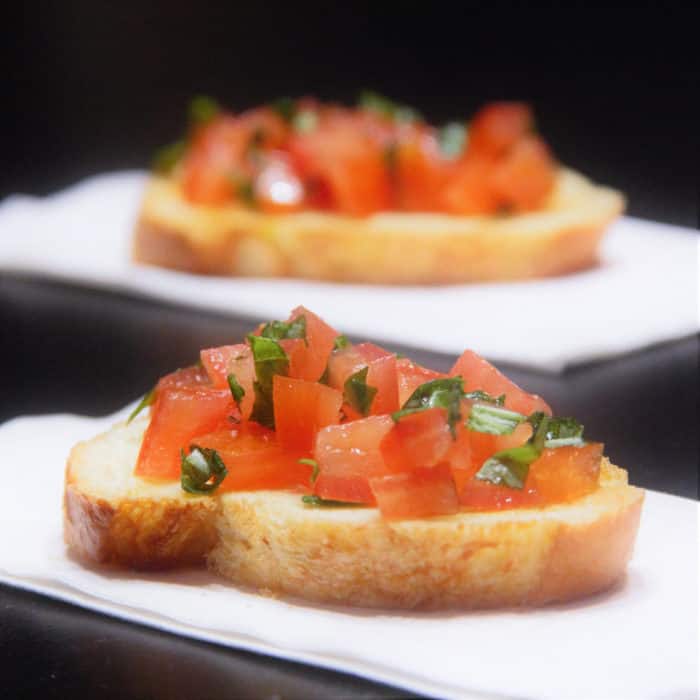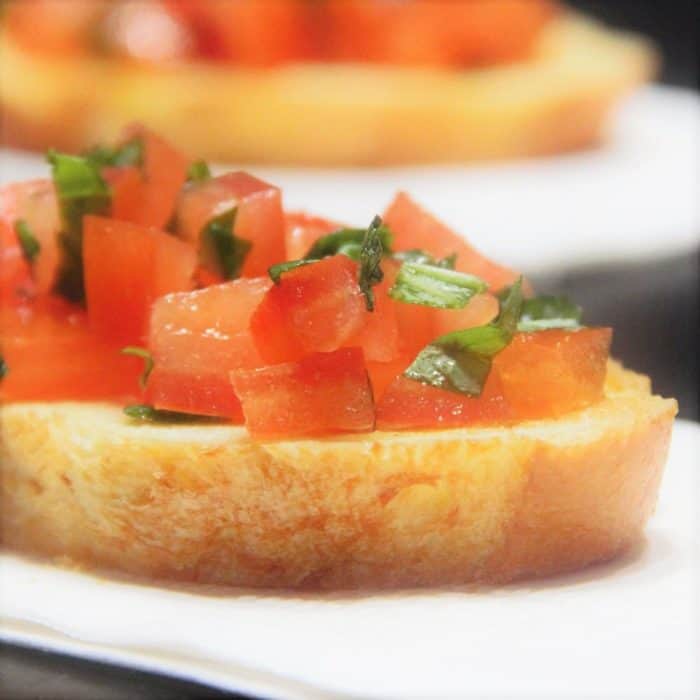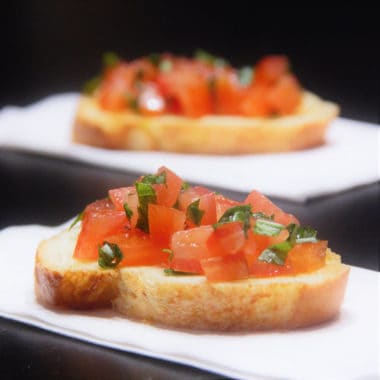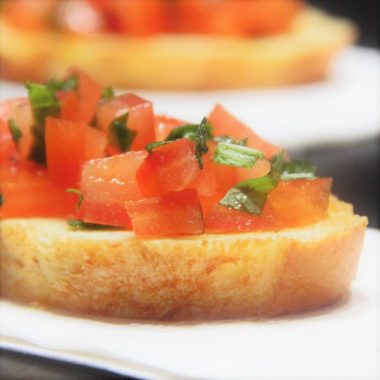 Bruschetta is an Italian-inspired appetizer of baguette slices topped with tomatoes and basil.
Lately I have noticed a lot of fancy bruschetta recipes, but this is more of the traditional approach I was taught when I was young. If available, use fresh tomatoes and basil from your garden during the summer time for an extra flavorful appetizer.
When outdoors the topping can be prepared earlier and stored in a sealed container. When the hike, kayak, ride or similar activity stops for lunch then cut the bread fresh, add the topping and enjoy.
Ingredients
6 slices French bread or baguette
3 tablespoons olive oil, or as needed
sea salt and cracked pepper, to taste
Recipe Directions
Toast the bread slices, then rub one side with a garlic half.

Quarter the tomatoes and remove the seeds; dice the remaining flesh. Sprinkle the tomatoes onto the bread slices, then top with basil.

Drizzle with olive oil and season with sea salt and cracked pepper, as desired.