Fat Tuesday Blueberry Ricotta Pancakes
×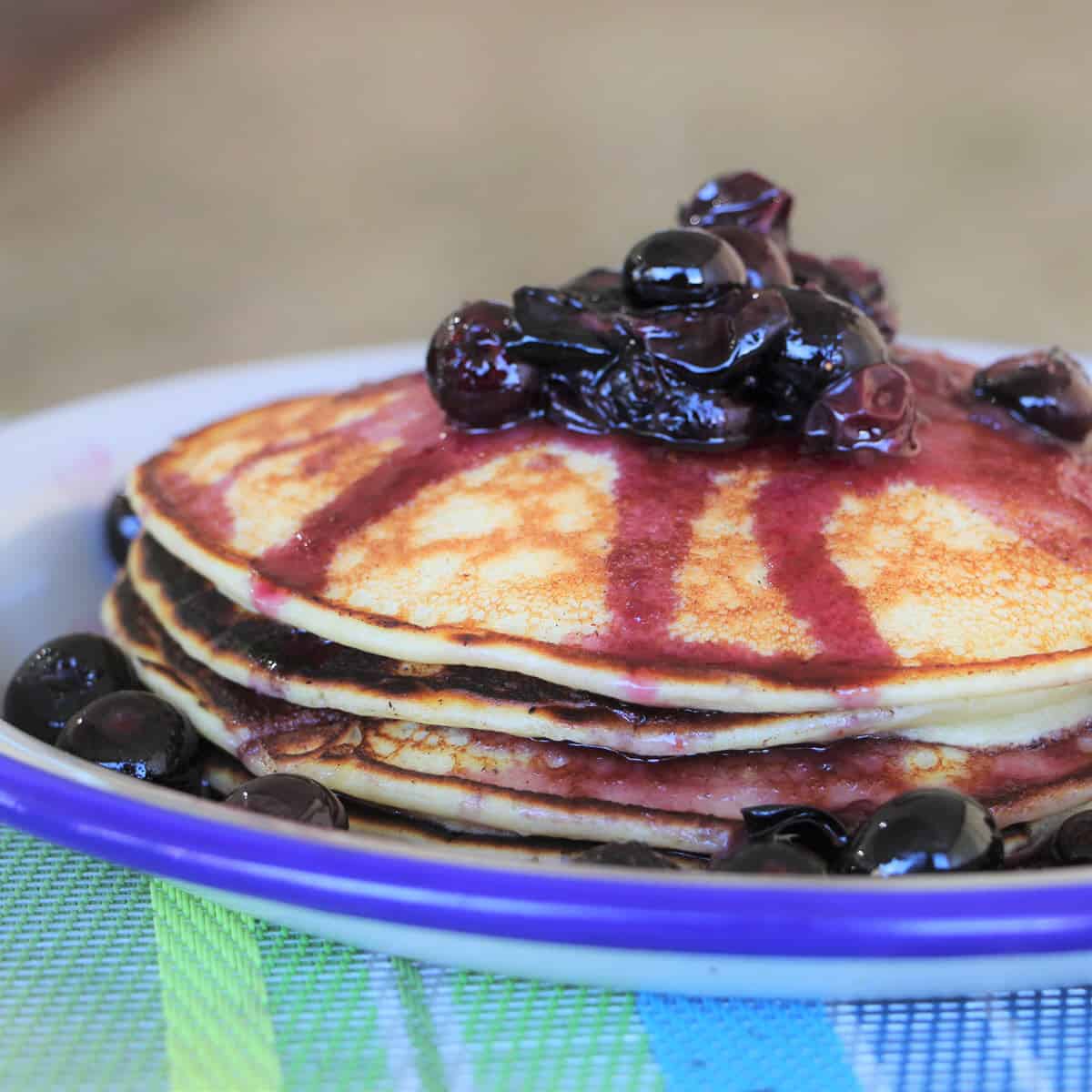 Originally made to celebrate Fat Tuesday for Mardi Gras, these blueberry ricotta pancakes are fluffy and delicious. These pancakes have a surprising and tasty blueberry twist. The combination of ricotta cheese and beaten egg whites make them especially fluffy.
Mardi Gras began as a way for Christians to indulge in food before fasting for lent the following day. It also symbolizes the end of carnival season. You can serve these pancakes any time of year, for breakfast or dinner.
To top off these wonderful pancakes, make your own blueberry-orange syrup. You can use either fresh or frozen blueberries, depending on what is available.
Ingredients
Syrup:
2 cups frozen blueberries
1/4 cup fresh squeezed orange juice
Pancakes:
1 tablespoon vegetable oil
3/4 cup all-purpose flour
2 teaspoons baking powder
1/2 cup frozen blueberries
Recipe Directions
Syrup:

In a saucepan, combine the blueberries, maple syrup, and orange juice over medium-high heat. Bring to a gentle boil. Stir occasionally and cook until berries are fully defrosted and heated through, about 6 minutes. Remove from the heat and let stand while you prepare the pancakes.

Pancakes:

In a mixing bowl combine the cheese, egg yolks, milk, oil, sugar, salt, nutmeg, flour, and baking powder.

In a separate bowl beat the egg whites until soft peaks form. Gently fold into the pancake base, along with the frozen blueberries.

Brush a large non-stick skillet, over medium-high heat, with vegetable oil. Drop the batter by the spoonful into the hot pan and cook about 2 minutes per side, until each side is golden brown and the centers are cooked.

Serve these delicious pancakes with the blueberry-infused maple syrup and sprinkle with icing sugar.