These gluten-free and high-protein muffin-like banana breakfast bites are a great baking option to start the day. With only a few simple ingredients, you'll be surprised how easy these are to make. You can customize them by adding fun bits, like chocolate chips, nuts, or dried fruit.
Alternatively, they are a great snack similar to a traditional muffin. But don't share them by calling them a muffin, as they definitely have a different texture which can be a bit disconcerting if not expected. They are quite a bit denser than a traditional muffin, which helps to fuel you on the go. 
This recipe is cooked in a camp oven which encompasses a wide range of cooking equipment options including a closed grill, high-temperature smoker, and purpose build cam ovens.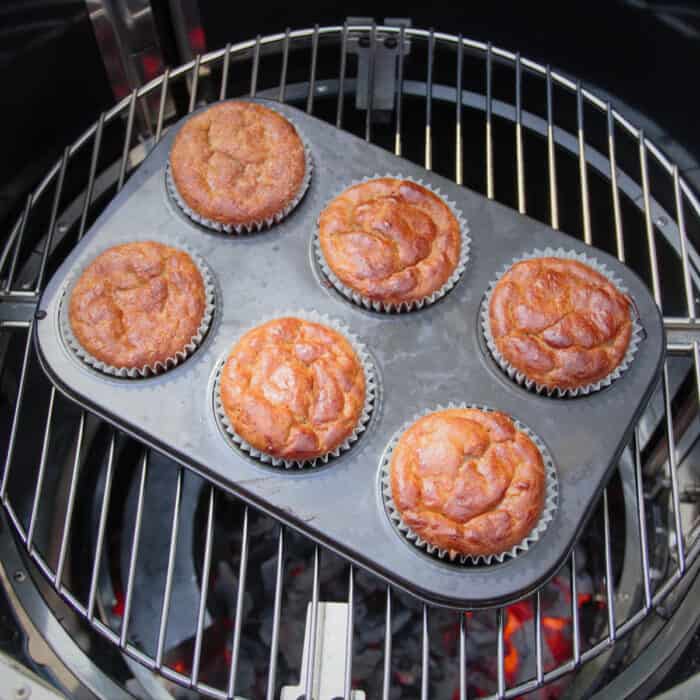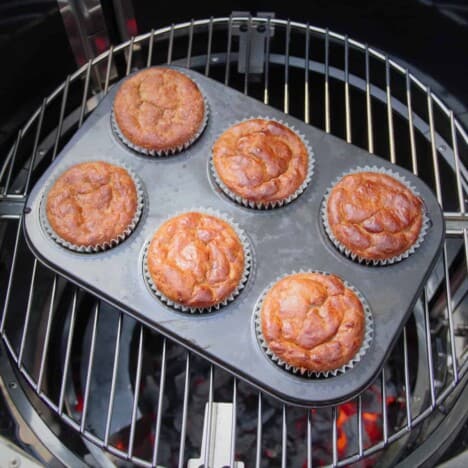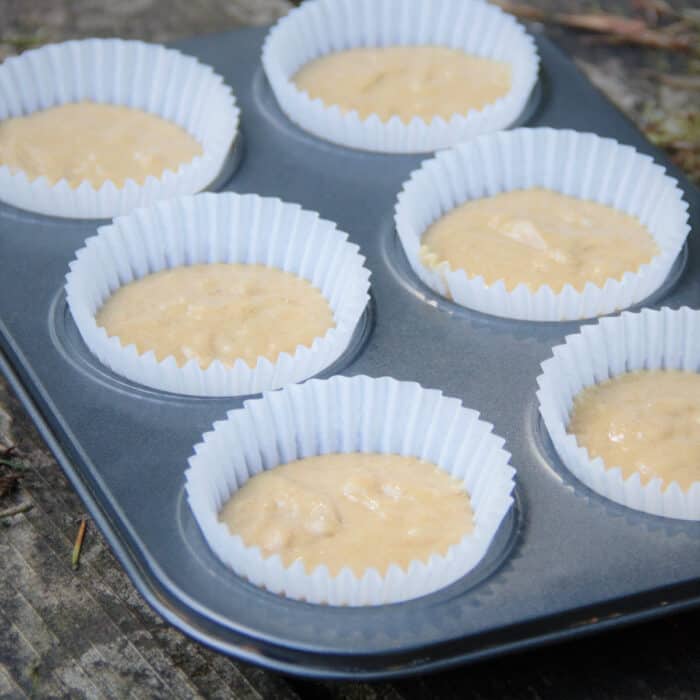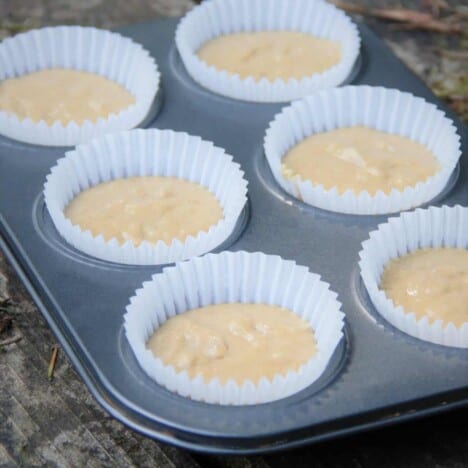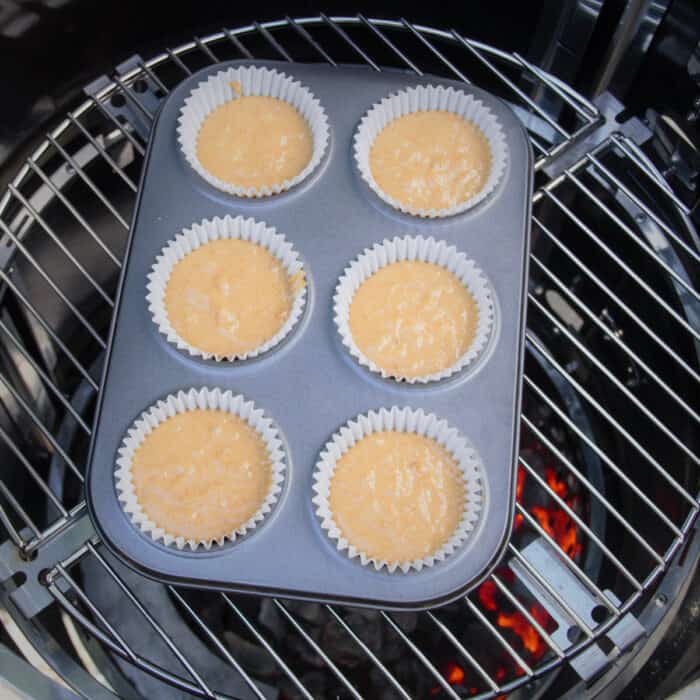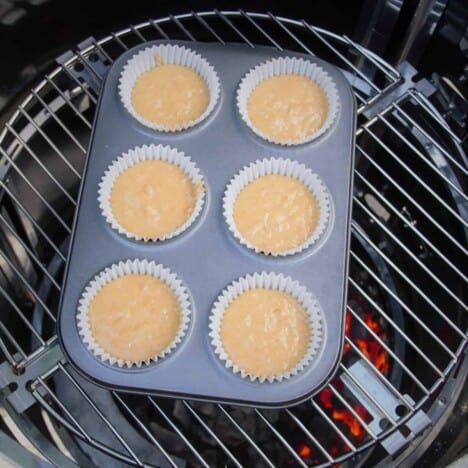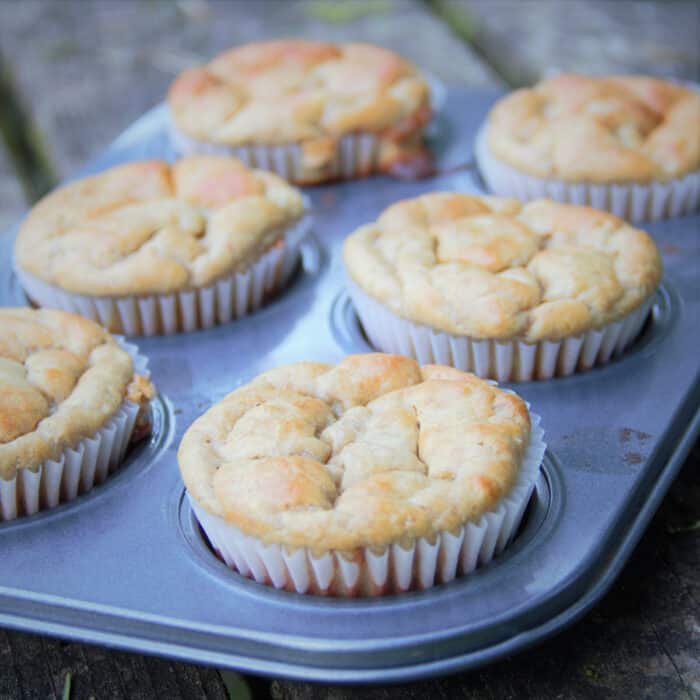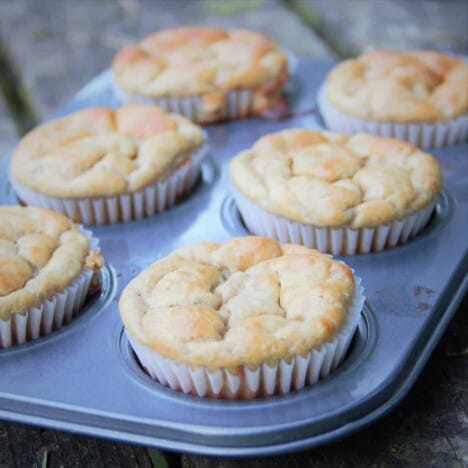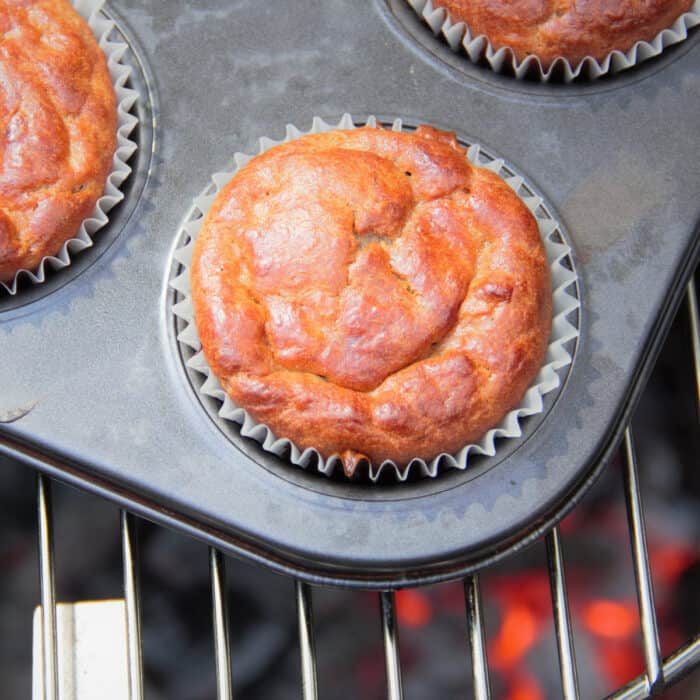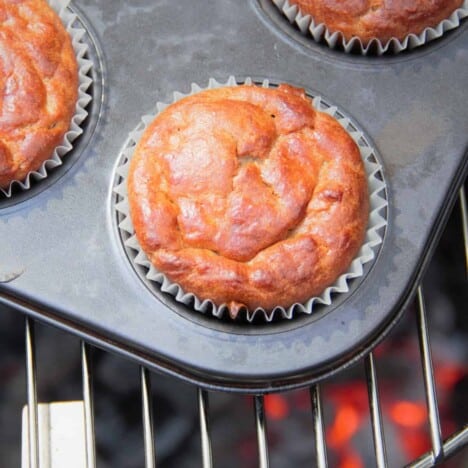 Banana Breakfast Bites Recipe
This recipe is provided by Aquaforno.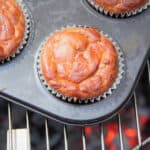 These gluten-free and high-protein muffin-like Banana Breakfast Bites are a great baking option to start the day.
Ingredients
4

large

over-ripe bananas

1 1/3

cups

smooth peanut butter

1

teaspoon

baking soda

bicarb soda

4

eggs

1

teaspoon

vanilla extract
Directions
Preheat a camp oven to 400 degrees F (200 degrees C). Line the muffin trays with paper liners.

In a large bowl mash the bananas with a fork until smooth.

Add the peanut butter and continue to mash with the fork as much as possible to make sure it breaks up and combines with the bananas. 

Tip: Peanut butter does not like to mix with other ingredients. Make sure it combines well with the bananas before adding additional ingredients.

Add the baking soda, eggs, and vanilla, then mix well to create a well-blended mixture.

Divide the mixture evenly amongst the prepared paper-lined muffin trays. Bake in the preheated camp oven for 15 minutes or until brown.

Remove the cooked muffins from the camp oven then let rest for 5 minutes before removing from the tin and placing them on a cooling rack.
Nutritional Information
Calories:
226
kcal
Carbohydrates:
15
g
Protein:
9
g
Fat:
16
g
Saturated Fat:
4
g
Polyunsaturated Fat:
4
g
Monounsaturated Fat:
7
g
Trans Fat:
1
g
Cholesterol:
55
mg
Sodium:
244
mg
Potassium:
348
mg
Fiber:
3
g
Sugar:
8
g
Vitamin A:
104
IU
Vitamin C:
3
mg
Calcium:
23
mg
Iron:
1
mg
Gas Stove
If you are looking to add some theatrics to your next outdoor dessert try flambé bananas. The flames will grab…
Campfire
These campfire chocolate bananas are cooked in the coals after being stuffed with marshmallows and chocolate for a rocky road…
Dutch Oven Dessert
Looking for a sweet yet easy dessert while camping? Try these Dutch oven banana fritters that take only minutes to…