Jam Drop Cookies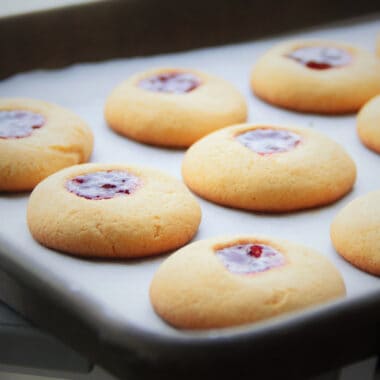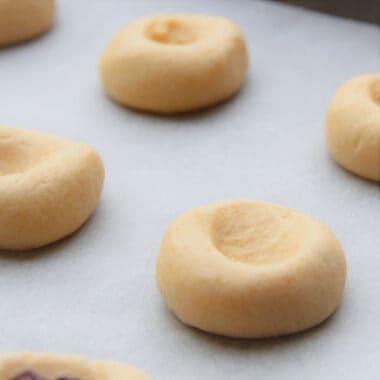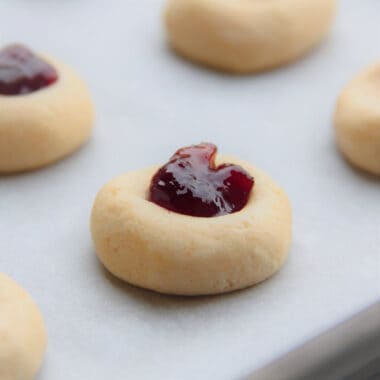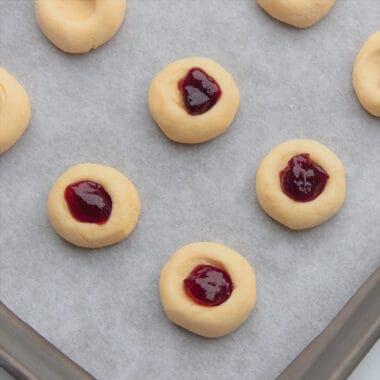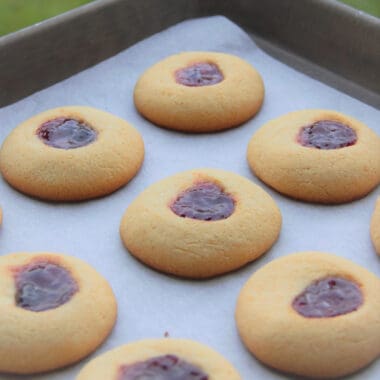 Saffron Hodgson
Hodgson
Saffron
×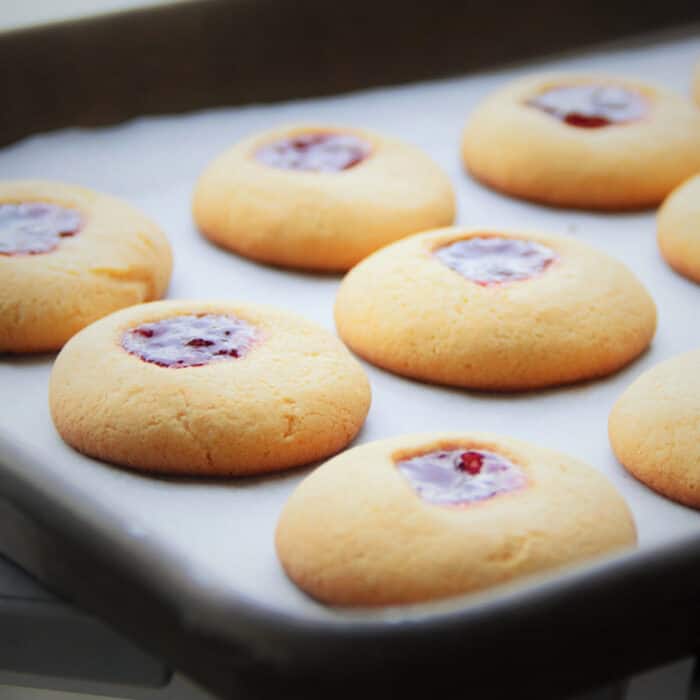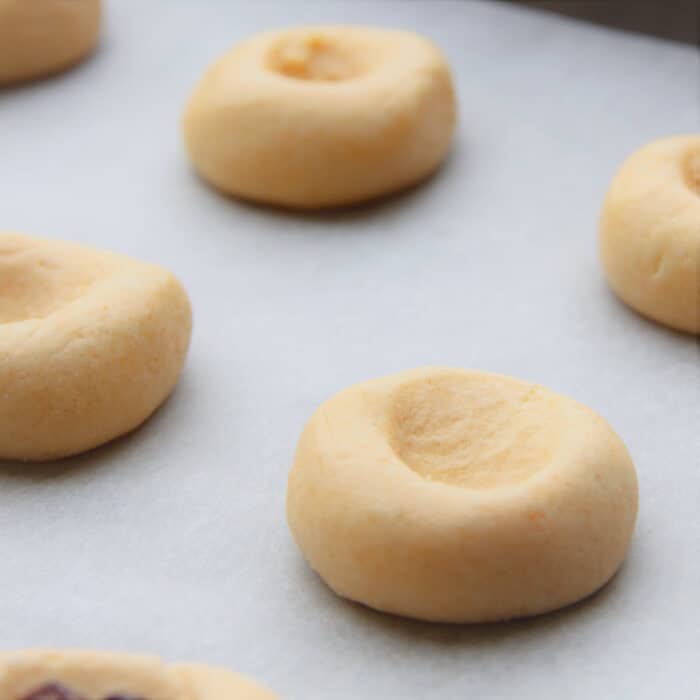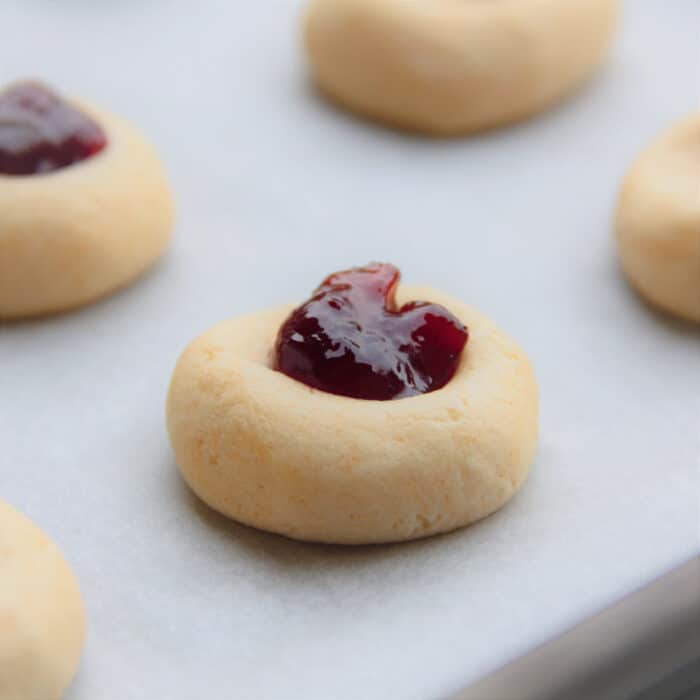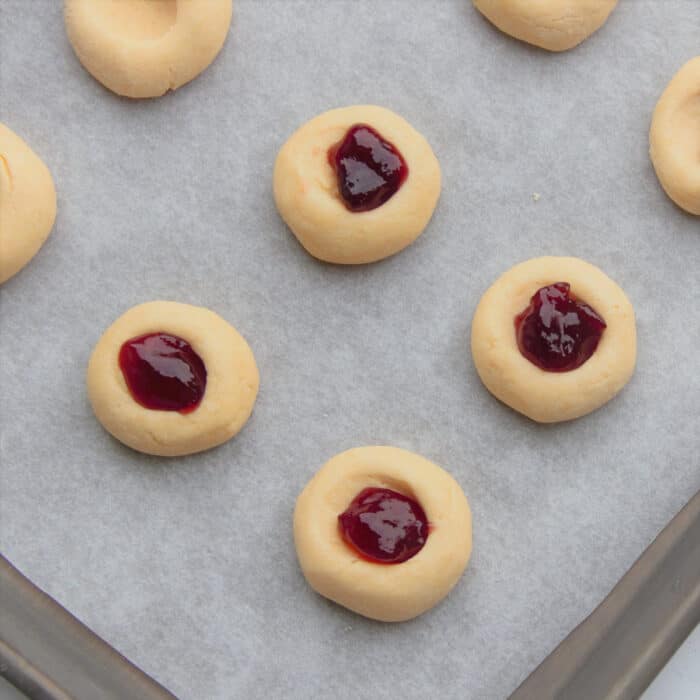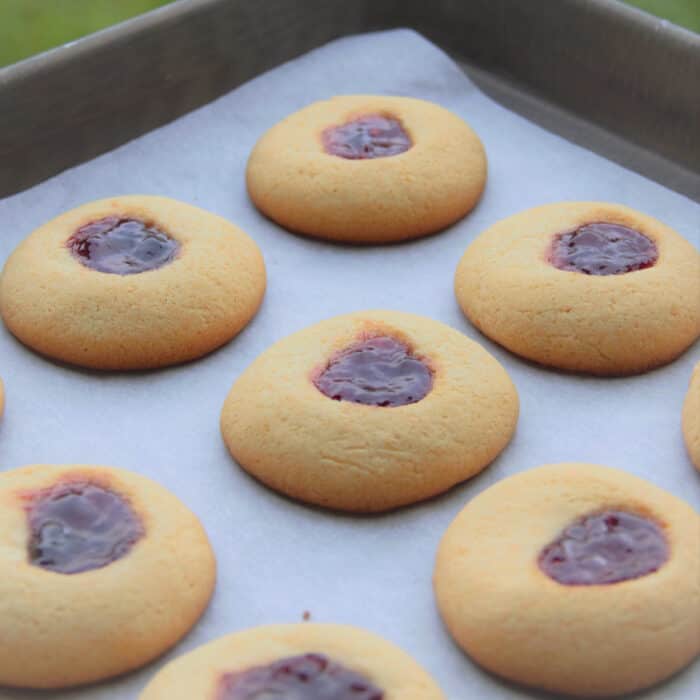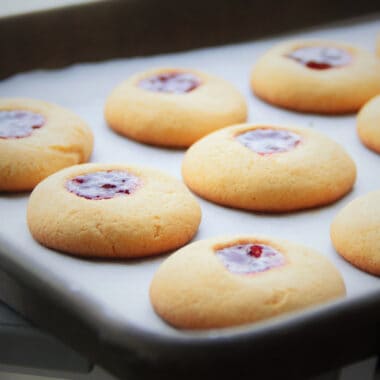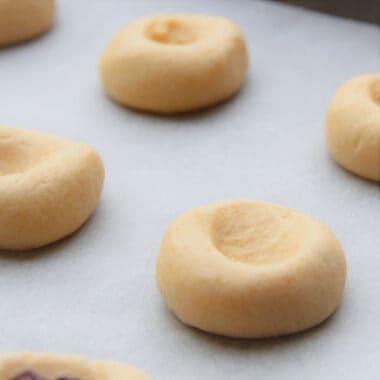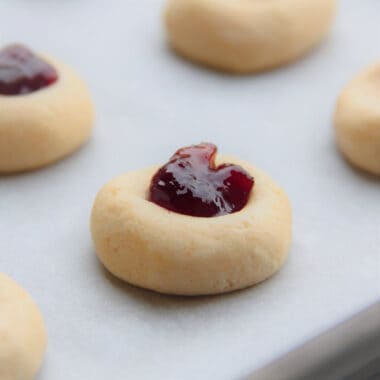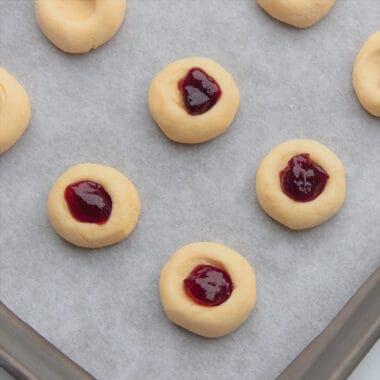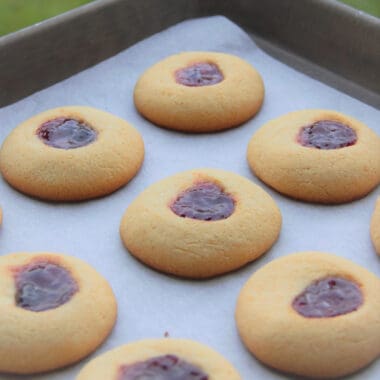 Perfect snack for a hike or at the end of the day around the campfire these jam drop cookies are quick and easy to bake.
This recipe uses raspberry jam however it can be swapped out for your favorites jam and even marmalade. It is a great option to use up the last reminisces in jam jars.
The cookie its self is is a delightful light texture that melts in your mouth. When cooked it is firm but only just a light golden color. Perfect to have with a tea, coffee or hot chocolate.
Ingredients
80g (2 3/4oz) unsalted butter
1/3 cup (90g) caster sugar (3oz white sugar)
1/2 teaspoon vanilla essence
1 cup (125g) self raising flour (4oz self rising flour)
1/3 cup (40g | 1 1/4 oz) custard powder
1/3 cup 100g | 3 1/2 oz) raspberry jam
Equipment
Recipe Directions
Preheat the oven to 180 degrees C (350 degrees F). Line 2 baking trays with baking paper.

Cream the butter and sugar together in a small bowl until light and fluffy.

Add the milk and vanilla then beat until combined.

Sift in the flour and custard powder then mix to form a soft dough.

Roll heaped teaspoons into balls then place them on the prepared baking trays.

Make an indentation in each cookie with your thumb or the end of a wooden spoon. Fill each hole with a little jam.

Bake in the preheated oven for 15 minutes then remove and cook slightly on the tray before transferring to a cooling rack.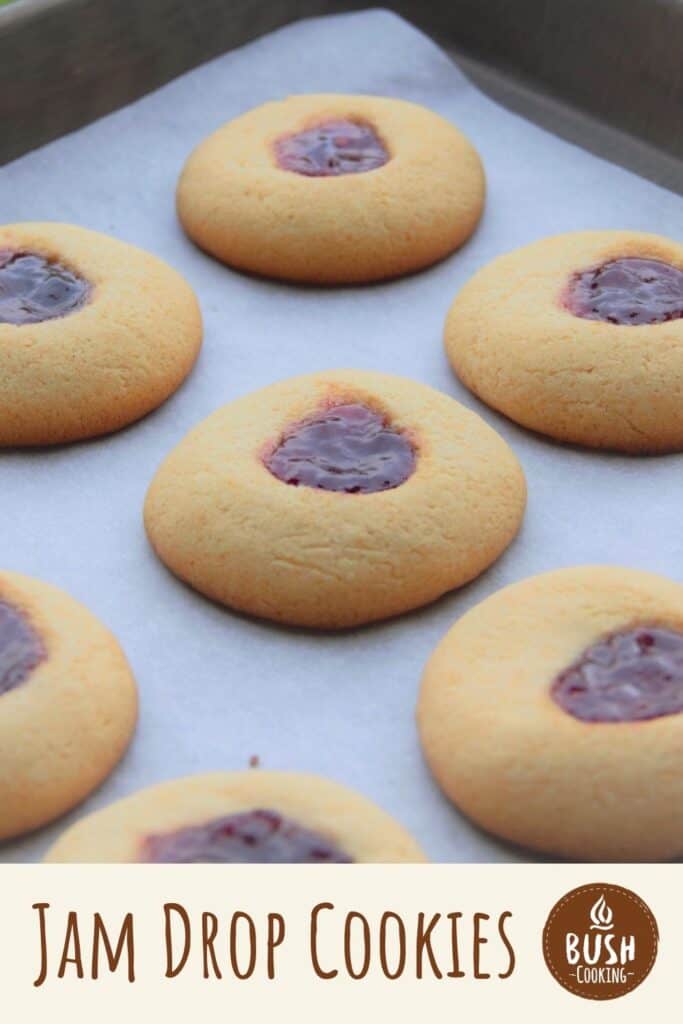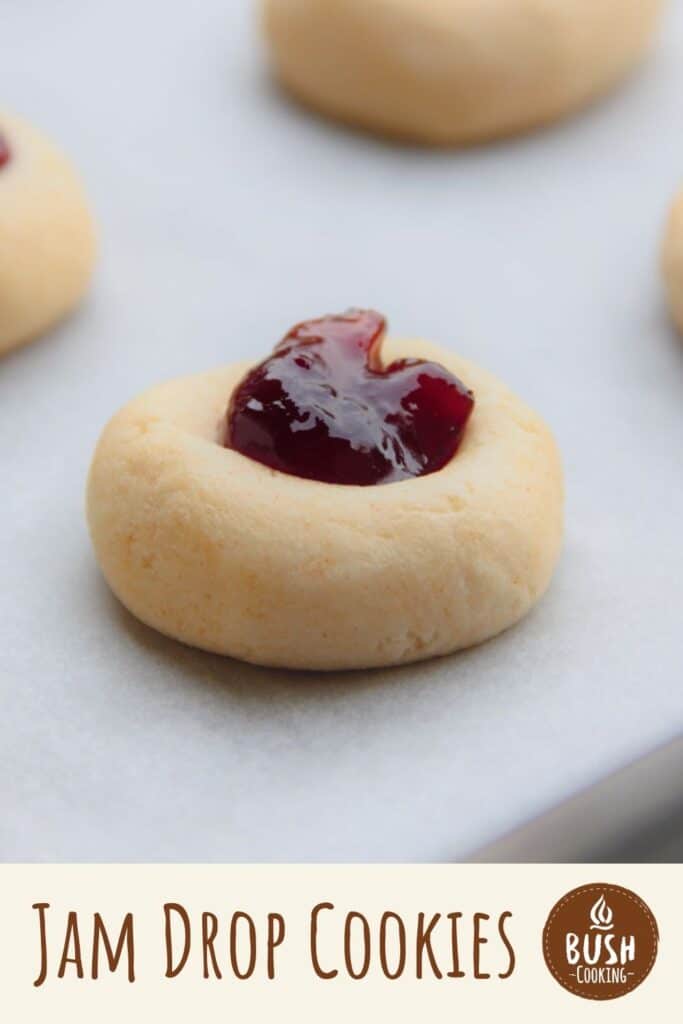 Saffron Hodgson
Hodgson
Saffron