Lobsters can easily be cooked over charcoal on a grill to create a tender and flavorsome main to an outdoor meal. This recipe also includes the instructions to make a Béarnaise sauce which is a perfect accompaniment.
A rub is added prior to grilling but it is important to remember that lobster is a delicate and subtle flavor so the use of a light hand is suggested so as to complement not overpower the lobster meat.
In making the Béarnaise sauce an immersion blender is used for convenience, however, this can also be made the traditional way by hand and the use of a whisk.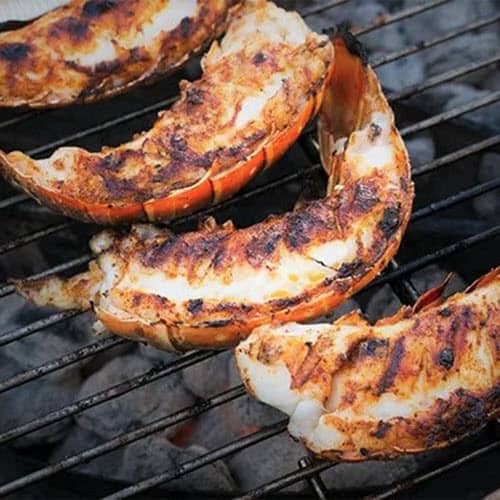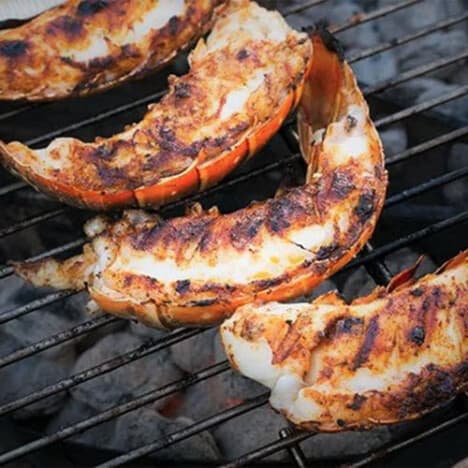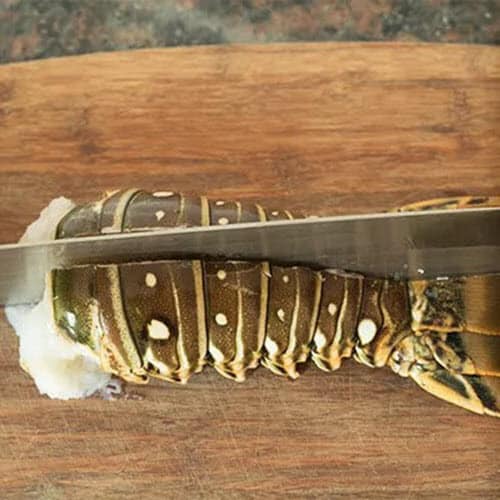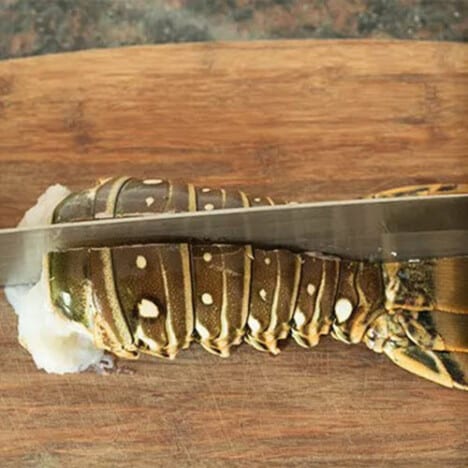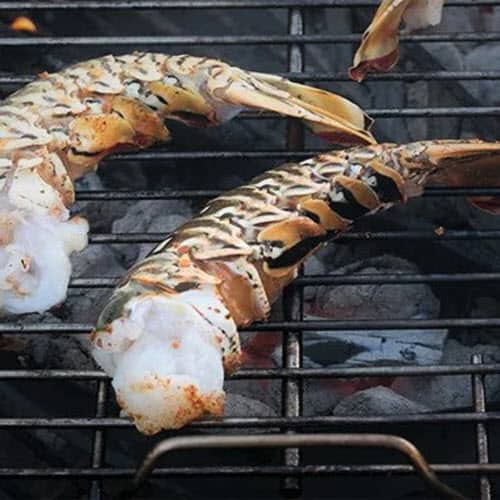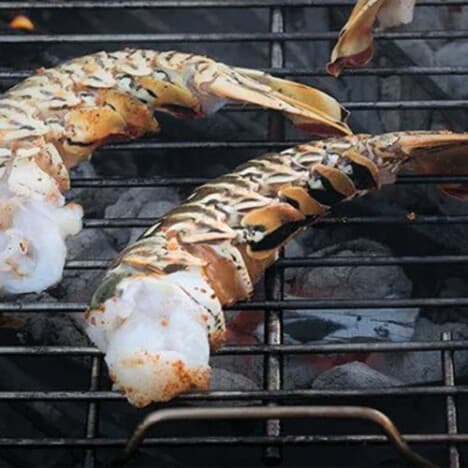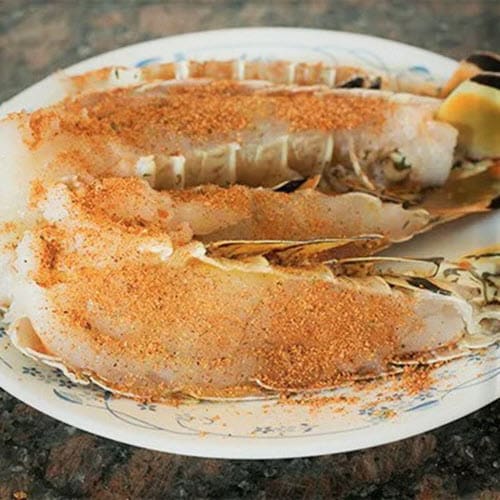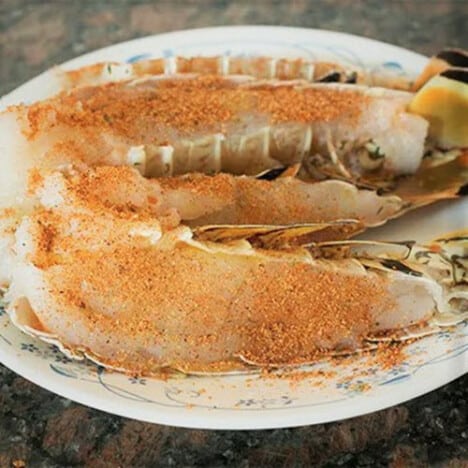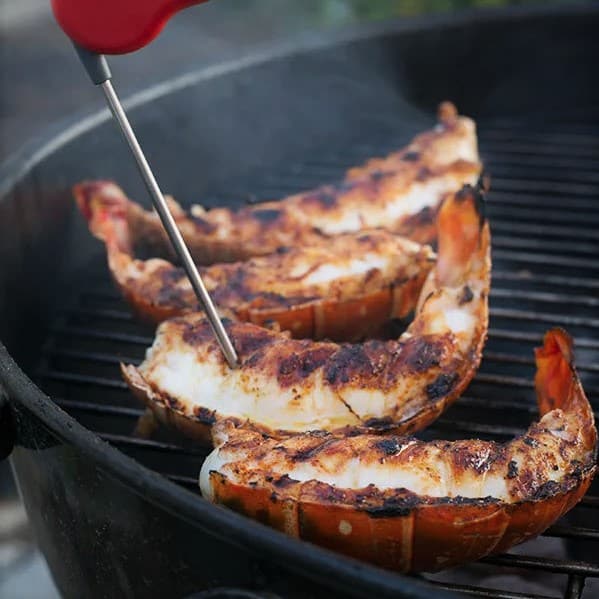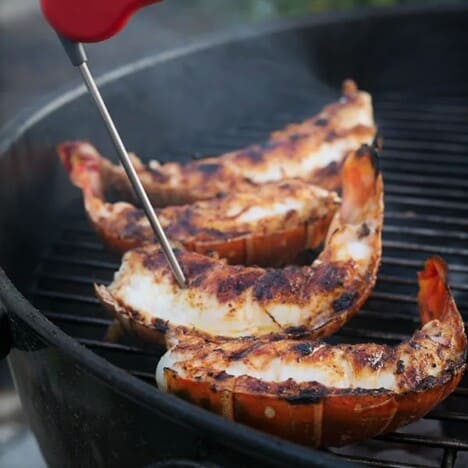 Grilled Lobster Recipe
This recipe is sponsored by Slap Yo' Daddy.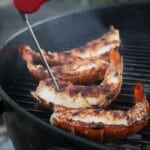 This is a simply cooked lobster half that can easily be made outside. It is topped with a traditional Béarnaise sauce, which can be substituted for something else if desired.
Ingredients
Grilled Lobster
14

oz

lobster tails

(two)

2

tablespoons

butter

melted
To Serve
1

sprig

Italian parsley

chopped
Equipment
grill

3 chunks of smoking wood
Directions
Grilled Lobster
Preheat the grill to 375 degrees F (190 degrees C). Clean and oil your grill grates. Add in some of your favorite wood chunks before starting the grill.
Béarnaise Sauce
Taste the Béarnaise sauce and season to taste with salt, pepper, and/ or rub. Add more lemon juice or fresh chopped tarragon if desired.
To Serve
Rest the grilled lobster after cooking for a few minutes.

Optional: Use a butter knife to pry loose the meat then slice it into large pieces. Toss with any leftover melted butter and season to taste. Assemble it back into the lobster.

Drizzle the Béarnaise sauce all over the lobster half-shell. Garnish with chopped tarragon or Italian parsley.
Nutritional Information
Calories:
353
kcal
Carbohydrates:
4
g
Protein:
12
g
Fat:
33
g
Saturated Fat:
20
g
Polyunsaturated Fat:
2
g
Monounsaturated Fat:
9
g
Trans Fat:
1
g
Cholesterol:
292
mg
Sodium:
470
mg
Potassium:
221
mg
Fiber:
0.5
g
Sugar:
1
g
Vitamin A:
1205
IU
Vitamin C:
5
mg
Calcium:
107
mg
Iron:
2
mg
BBQ Grilled Seafood
There are many ways to cook oysters. This grilled Mexican oyster results in a fresh and flavorful version. There are…
BBQ Smoked
Oysters are always a popular appetizer or first course to serve. These bourbon smoked oysters are even more special, with…
BBQ Grilled Seafood
Grilled Alaskan king crab is a killer dish to impress your friends. Grilling crab gives it a spectacular flavor, with…