This is a wonderful family meal that gives you an opportunity to cook ground beef on the grill. Instead of a burger, it is a grilled beef kebab. The kebabs are wrapped in pita bread and topped with homemade slaw and cooling yogurt sauce. 
Using high-quality lean ground beef keeps the meat together without a binder, and not having a lot of rendering fat reduces flare-ups. This has become a family favorite, where we get to try some new flavors and mix and match the toppings we add to the wrap.
To see more about this recipe see the article in Seattle Met supported by Laura's Lean Meat – "Barbecue Champion Creates Kid and Parent Approved Kebabs with Laura's Lean Beef"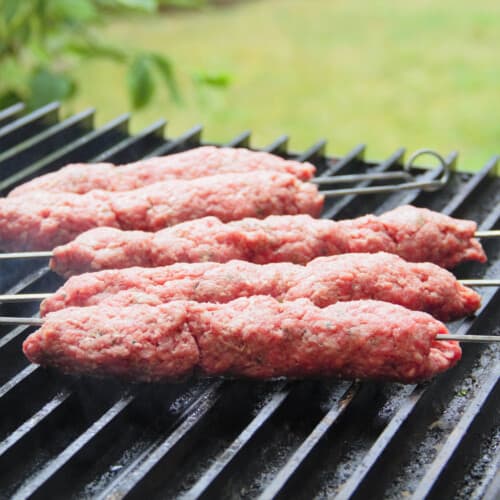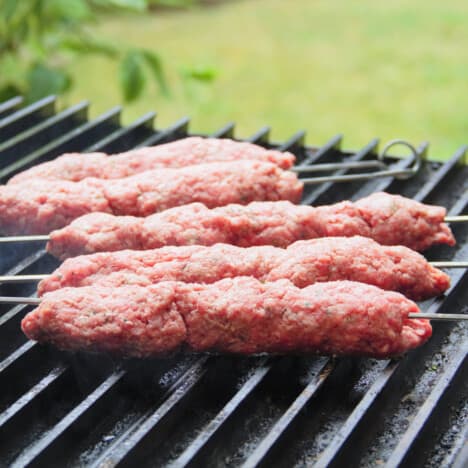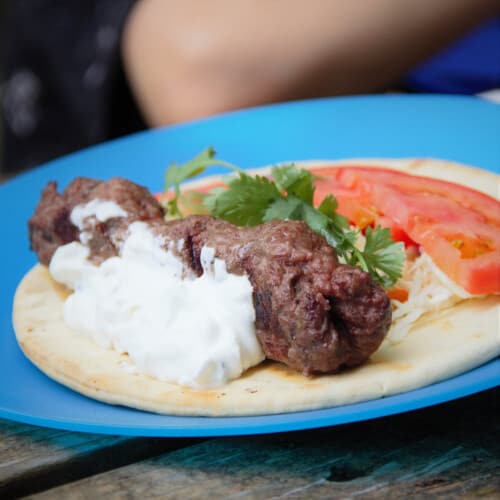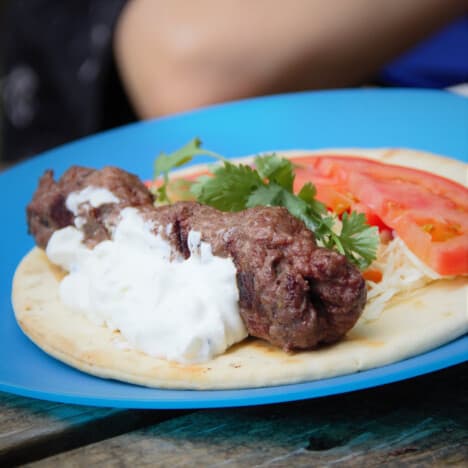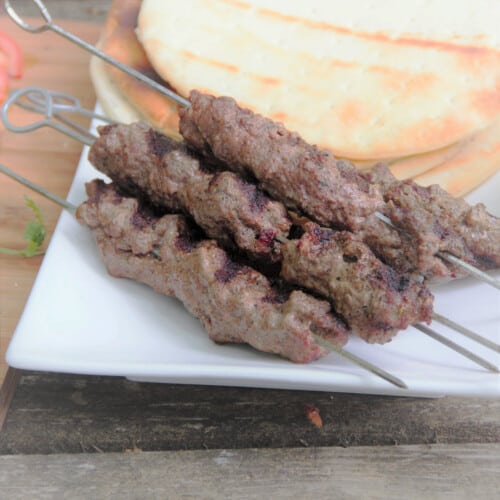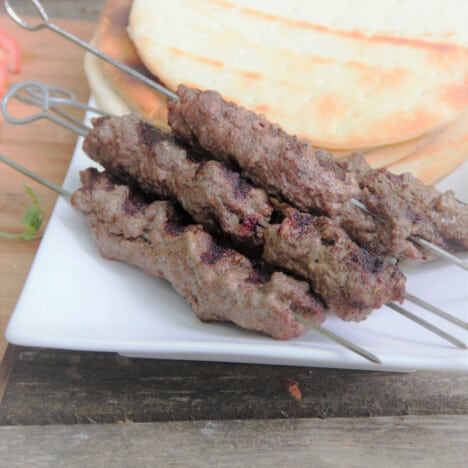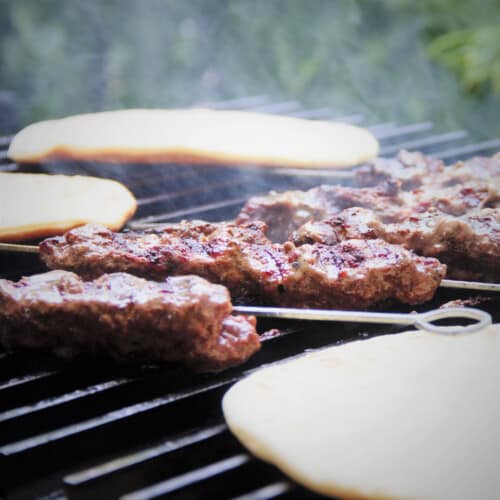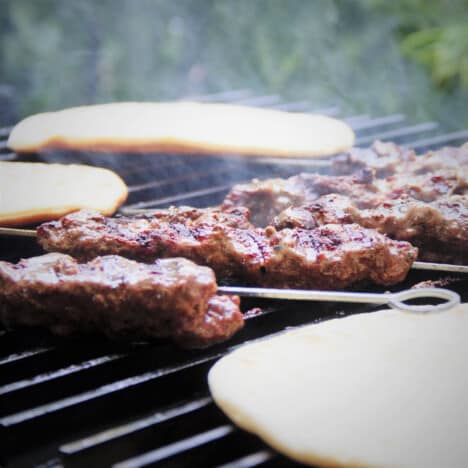 Grilled Beef Kebab Recipe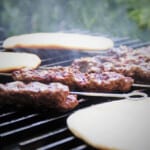 This is a wonderful family meal that gives you an opportunity to cook ground beef on the grill. Instead of a burger, it is a Grilled Beef Kebab.
Ingredients
Meat Kabob
1

pound

lean ground beef

1/2

teaspoon

salt

1/2

teaspoon

ground cumin

1/2

teaspoon

onion powder

1/2

teaspoon

dried rosemary

1/2

teaspoon

dried oregano

1/4

teaspoon

granulated garlic

1/8

teaspoon

ground black pepper
Yogurt Sauce
2

cups

plain Greek yogurt

1

clove

garlic

minced

1/2

cucumber

finely diced
Slaw
2

cups

cabbage

thinly sliced

1

small

carrot

grated

1

lemon

juiced
To Serve
4

flatbreads

such as pita

1

tomato

thinly sliced

1

bunch

fresh cilantro

(coriander)
Directions
Meat Kabob
Combine the ground beef, salt cumin, onion powder, rosemary, oregano, garlic, and black pepper. Mix thoroughly until well combined.

Rest the beef kabob mixture in a cooler while you prepare the rest of the ingredients so the flavors can infuse together.
Yogurt Sauce
Combine the yogurt, garlic, and cucumber in a bowl. Place in a cooler for the flavors to meld until ready to serve.
Slaw
Combine the cabbage, carrots, and lemon juice to create a simple salad.
To Cook
Light the grill and preheat to a medium temperature.

Divide the meat into 4 even portions, then gently wrap the beef mixture around each skewer.

Gently place the kebob skewers on the grill and let slowly cook.

Tip: To cook the beef all the way through it needs to be a gentle heat so the outside doesn't overcook, while the inside remains raw. This also helps keep the ground beef from falling apart and off the stick.

When the first side is browned and cooked partway through, turn and cook the other side. The kebob needs to be cooked through or to a temperature of at least 160 degrees F (70 degrees C).
To Serve
Layout the flatbread. Top with the simple slaw, tomato, cilantro, and the cooked kebob removed from the skewer. Drizzle with the yogurt sauce.
Nutritional Information
Calories:
383
kcal
Carbohydrates:
36
g
Protein:
41
g
Fat:
9
g
Saturated Fat:
4
g
Polyunsaturated Fat:
1
g
Monounsaturated Fat:
3
g
Trans Fat:
1
g
Cholesterol:
77
mg
Sodium:
600
mg
Potassium:
748
mg
Fiber:
5
g
Sugar:
9
g
Vitamin A:
2620
IU
Vitamin C:
34
mg
Calcium:
193
mg
Iron:
5
mg
BBQ Grilled Kebab
There are just some combinations in the world that work. Ham and pineapple are one of these. This recipe is…
BBQ Grilled Kebab
With a soy and ginger marinade, Grilled Wagyu Beef Kabobs are served with onions and bell peppers. A simple dish…
BBQ Grilled Kebab
These grilled beef kebobs are as tasty as they are colorful. With only a 10-minute cook time dinner is quick…