Camping is the time you get to indulge in your favorite treats knowing you are going to work off any guilt. Choose your favorite flavor of jam and decide if you want to go chunky or creamy for the peanut butter. 
This favorite of kids, and kids at heart, the toasted peanut butter and jelly sandwich makes a great dessert or sweet treat. We've used raisin bread here, but you can use your favorite type of bread.
This trick (if there is one) is to make sure that the grill isn't too hot. All the sugar in the bread means it can caramelize (burn) very quickly even before the center has had time to warm up.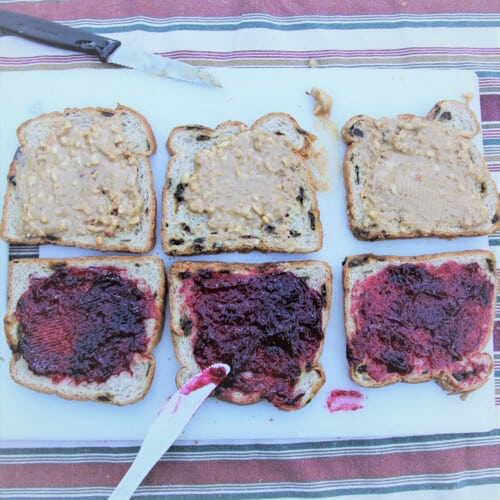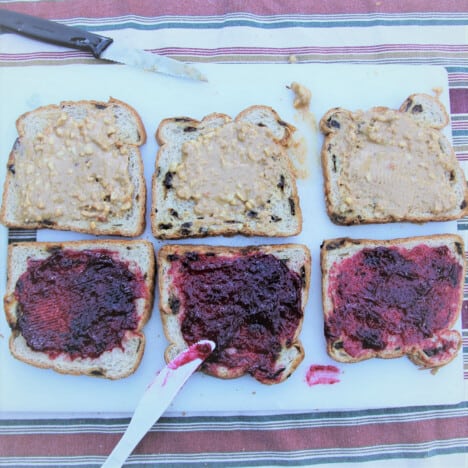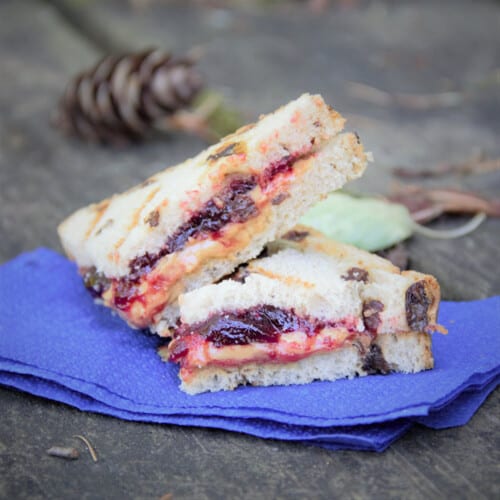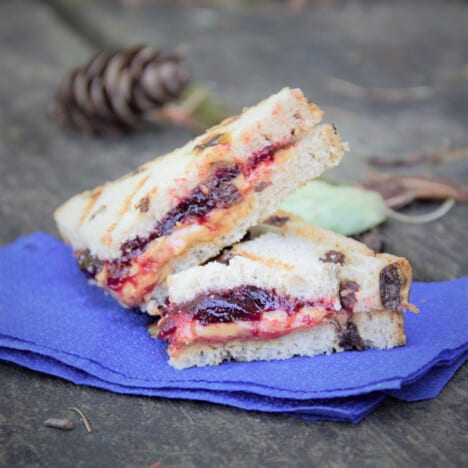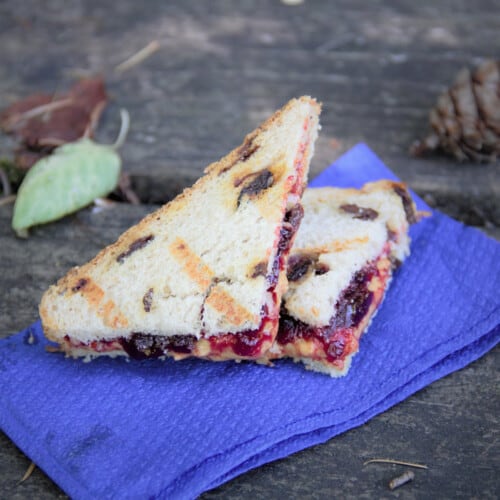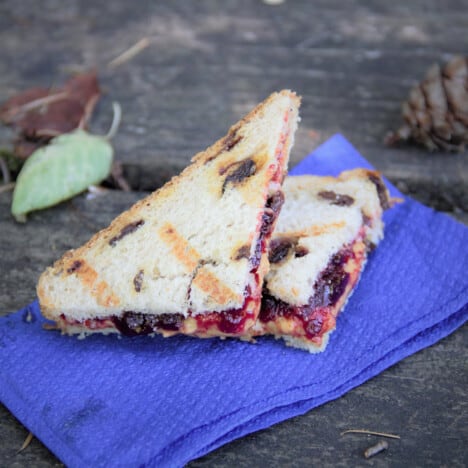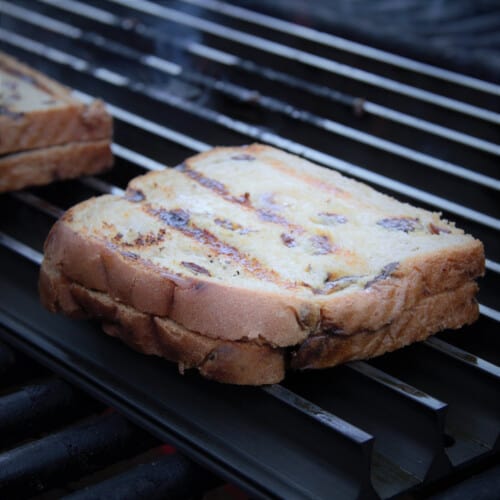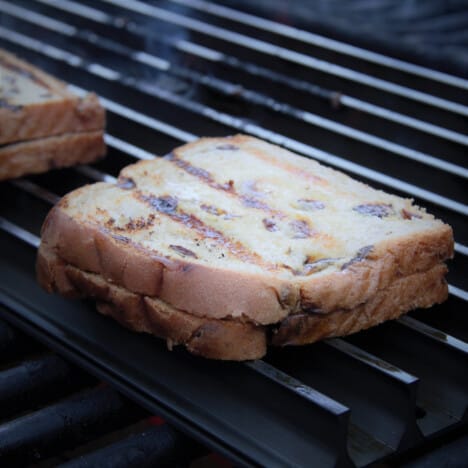 Grilled Peanut Butter and Jelly Recipe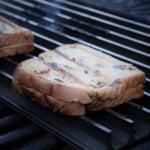 Peanut butter and jelly sandwiches are a favorite of kids, and kids at heart, that make a great dessert or sweet treat while camping or at a BBQ in the park.
Ingredients
2

slices

raisin bread

or cinnamon bread

2

tablespoons

peanut butter

1

tablespoons

red jam

or jelly
Directions
Spread peanut butter on one side.

Spread jam on the other side.

Put the two sides together to make a sandwich.

Cook on a low to medium grill. Cook until grill marks appear on one side then flip and cook the other side until grill marks appear.

Let cool so you don't burn your mouth on hot jam, then cut and enjoy.
Nutritional Information
Calories:
389
kcal
Carbohydrates:
48
g
Protein:
11
g
Fat:
19
g
Saturated Fat:
4
g
Polyunsaturated Fat:
4
g
Monounsaturated Fat:
9
g
Sodium:
324
mg
Potassium:
314
mg
Fiber:
4
g
Sugar:
16
g
Vitamin C:
2
mg
Calcium:
54
mg
Iron:
2
mg
Skillet
A savory twist on the popular breakfast and brunch treat of French Toast, with cheese and tomatoes. This filled and…
BBQ Grilled Sandwich
This is a camping variation of the American Ruben sandwich which has corned beef and sauerkraut. Our version is grilled…
BBQ Grilled Sandwich
Possibly considered a bit fancy for a camping trip, this panini is surprisingly easy and tasty to make while outdoors.…