This is a chocolate lover's dream, rich warm chocolate cake, served with a decadent hot chocolate sauce. It is a perfect treat for those outdoor adventures or camping trips when you aren't tracking calories.
The recipe can be baked in a camp oven, closed grill, smoker, or Dutch oven, all work equally well. It is a simple and robust cake so can easily adapt to a variety of cooking options.
Should there be any leftovers (but how can you ever have leftovers of a chocolate dessert?) they can be eaten the next day. For the best results, the cake but especially the sauce should be reheated to be served warm.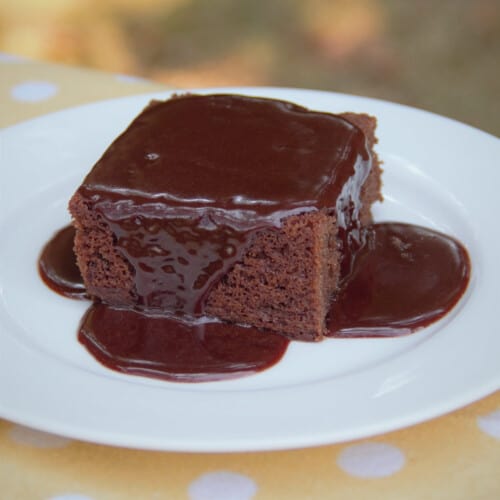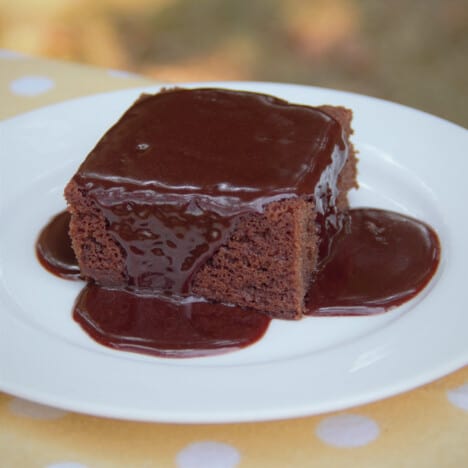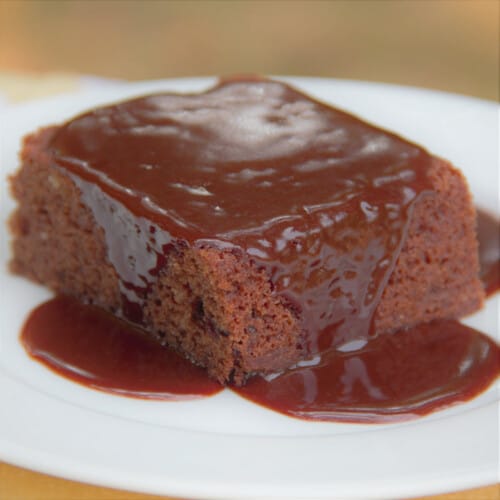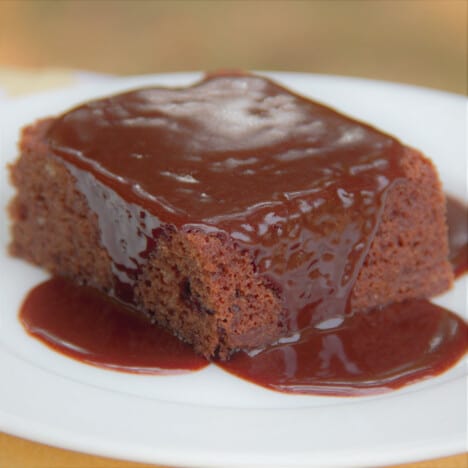 Chocolate Dessert Cake Recipe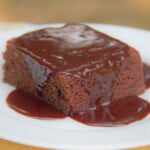 A chocolate lover's dream, rich warm chocolate cake, served with a decadent hot chocolate sauce. A heartwarming dessert for all trips, especially in the cold.
Ingredients
Chocolate Cake
200

g

butter

200

g

white sugar

200

g

self raising

self rising flour

1

teaspoon

baking powder

3

eggs

3

tablespoons

unsweetened cocoa powder

3

tablespoons

hot water

100

g

dark chocolate
Chocolate Sauce
100

g

dark chocolate

100

g

icing sugar

confectioners sugar

100

g

butter

80

ml

milk
Directions
Chocolate Cake
Cream the butter and sugar until light and fluffy, this may take a while.

Stir the flour and baking powder into the creamed mixture.

Add the eggs and combine well until smooth.

Combine the cocoa and boiling water to create a smooth slurry, then add to the mixture. Stir well to get a consistent chocolate color.

Stir in the dark chocolate either as buds or if bought as a block, broken small pieces.

Preheat the Dutch oven, or camp oven to 180 degrees C (355 degrees F).

Grease or line with parchment paper the Dutch oven or a cake tin then add the cake batter.

Bake the cake for about 20 minutes, or until cooked through.
Chocolate Sauce
In a bowl placed over a simmering pot of water add the dark chocolate, icing sugar, butter, and milk. Continue to heat and stir until the butter and chocolate have melted and everything is well combined.
To Serve
Cut the still warm cake into portion serves then drizzle with the hot chocolate sauce.

Warning: This is a very chocolaty and sweet dessert so you don't need very large portion sizes, and it may be good to accompany with some cream or similar to pull back the sweetness a little.
Nutritional Information
Calories:
688
kcal
Carbohydrates:
69
g
Protein:
8
g
Fat:
44
g
Saturated Fat:
26
g
Polyunsaturated Fat:
2
g
Monounsaturated Fat:
12
g
Trans Fat:
1
g
Cholesterol:
144
mg
Sodium:
328
mg
Potassium:
280
mg
Fiber:
4
g
Sugar:
44
g
Vitamin A:
1053
IU
Calcium:
85
mg
Iron:
4
mg
More Chocolate Cake Recipes
Camp Oven
This is a nice chocolate cake that is easy to make and tastes great. It is perfect for any style…
Dutch Oven Dessert
Dump cakes are a very popular and easy dessert to make in a Dutch oven while camping and seem synonymous…
Picnic
Rich, creamy, and moist with a cream cheese swirl, no one will be able to resist a slice of Chocolate…