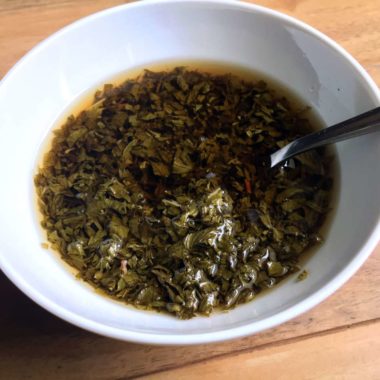 Mint Sauce Video
Quick and easy to put together, mint sauce is a classic topping for lamb. This is a great way to use up any fresh mint in your garden. 
Try using this sauce on top of roasted chicken or vegetables, or even use it as a sandwich spread with different sliced deli meats. 
Learn how to make your own Mint Sauce in this video, or check out the recipe here.
Watch the Video – Mint Sauce
Mint Sauce from Allrecipes.