×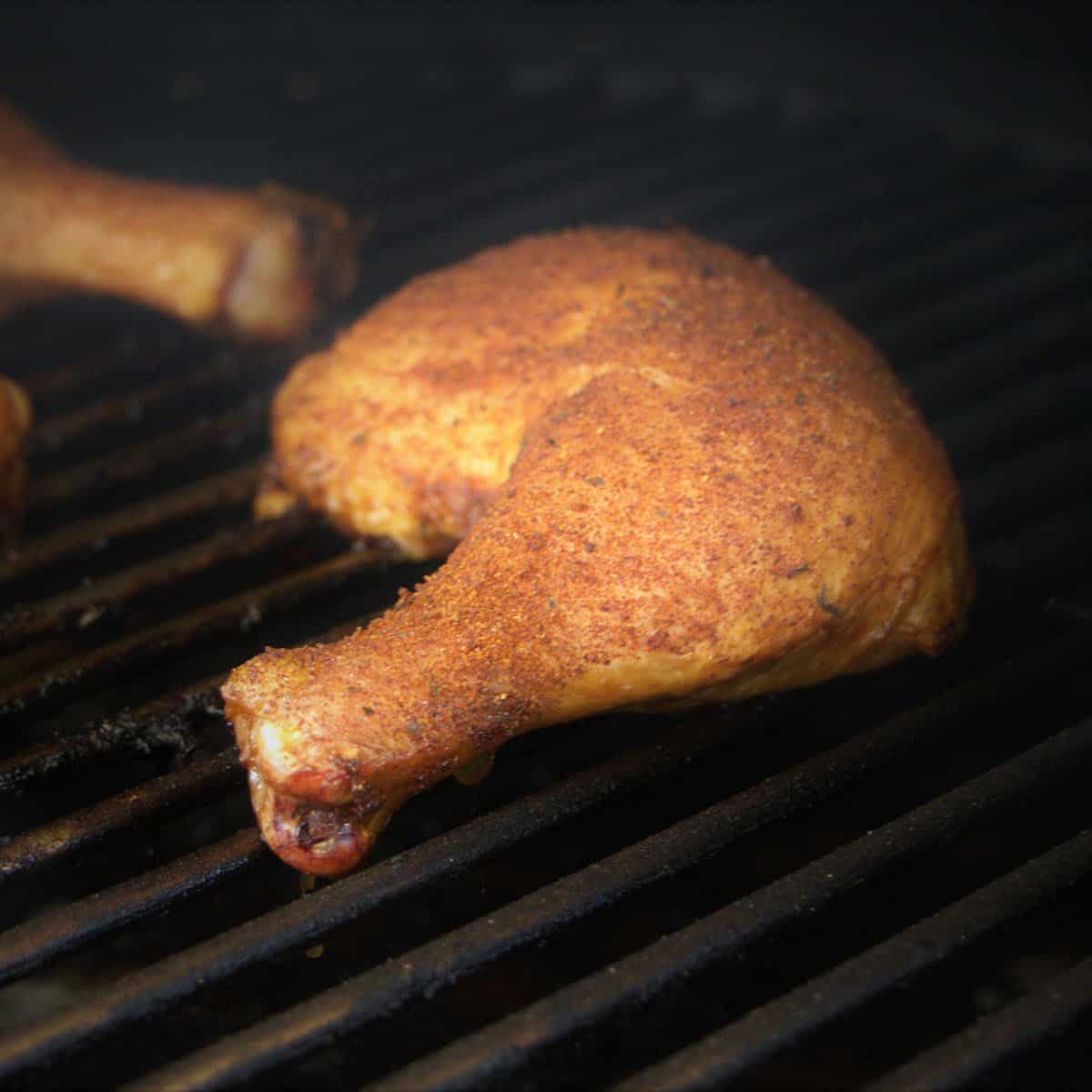 Rusty's BBQ Chicken
Rusty's BBQ Chicken is beer brined, for a great flavor. Rusty likes to use Yellowdog Wit Beer, for it's citrus tones, but other light colored beers will work as well.
Make sure to start this cooking project ahead of time, as the brine needs to sit in the fridge for at least 6 hours to develop good flavors. The chicken is then marinated for 4 to 8 hours, before cooking.
After marinating, the chicken is lightly smoked for a subtle flavor. Rusty suggests using apple wood, because of it's delicate aroma.
Ingredients
1 1/2 liters (6 1/2 cups) beer
1 tablespoon black peppercorns
1 chicken, cut in to 8 pieces (drums, thighs, breasts, wings)
1/4 to 1/2 cup Rusty's BBQ House Rub (see recipe on this website)
Equipment
Recipe Directions
Mix together the warm water, salt, and sugar until dissolved. Add the beer, apple, lemon, peppercorns, bay leaves, and shallot. Let sit in the refrigerator for a minimum of 6 hours to allow the flavors to blend. 

Take the chicken pieces and completely submerge them in a dish with the brine (a large sealable plastic bag works well, too). Let chicken marinate in the refrigerator for a minimum of 4 hours and a maximum of 8 hours.

Remove the chicken from the brine and rinse off. Place the chicken in a sealable plastic bag with Rusty's BBQ House Rub. Shake until the chicken pieces are coated. Let rest in the bag, refrigerated, for 2 to 3 additional hours.

Preheat a grill to 300 degrees F (150 degrees C).

Place the chicken on the indirect side of the grill. Set up a woodchip poach on the hot side, trickling smoke. Smoke the chicken for 45 minutes to 1 hour, until the internal temperature reaches 160 degrees F (70 degrees C).