If you are looking for a different flavor for your next barbecue try this grilled Asian pork belly. Using a lot of different flavors, like Chinese five-spice powder and palm sugar, creates a unique meal. It can be served with grilled vegetables or rice.
Pork belly is thinly sliced and then marinated before being grilled and glazed. The result is a tender slice of meat, with a crispy coating. The glaze thickens and sweetens over the heat from the grill. 
The process of cooking, although short compared to more European methods, still creates a very tender and tasty final product. Do keep an eye on the pork belly when cooking so that it doesn't burn. The sugars in the glaze can go from delightfully charred to burnt very quickly.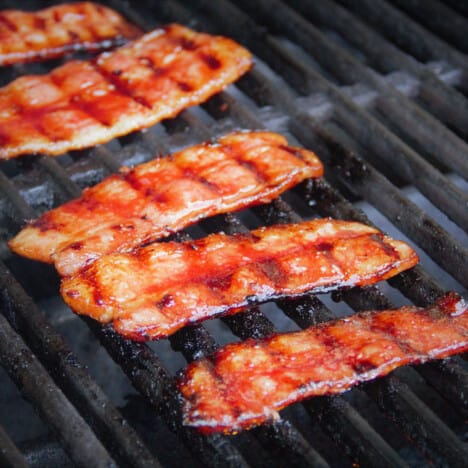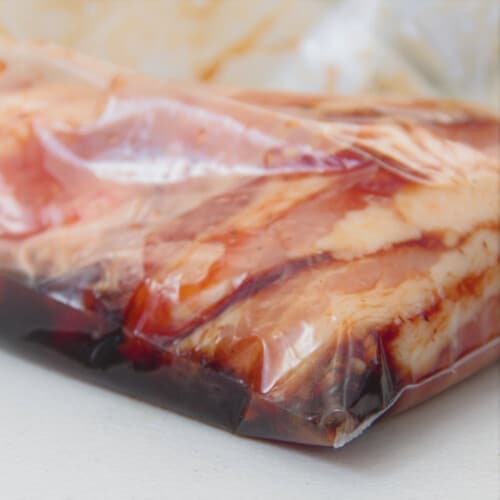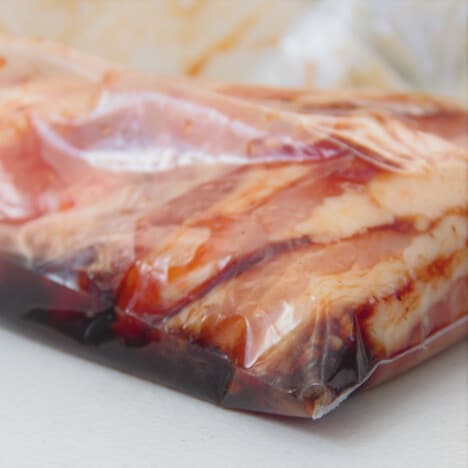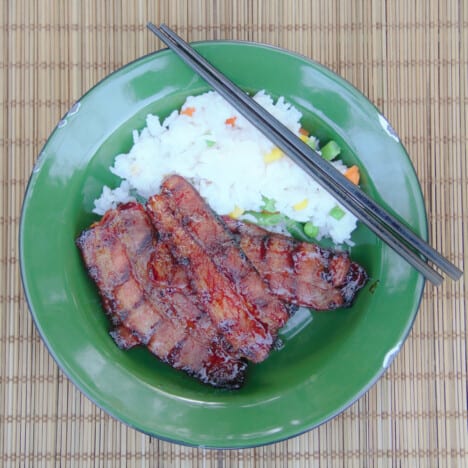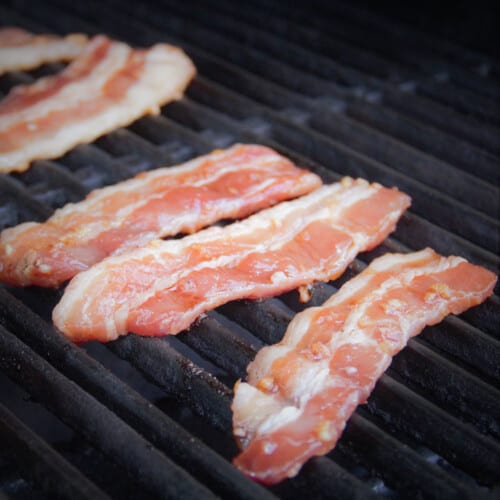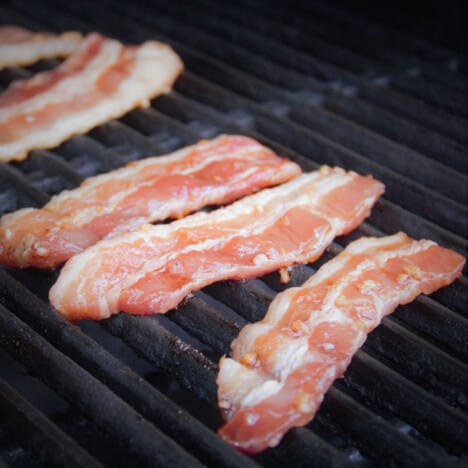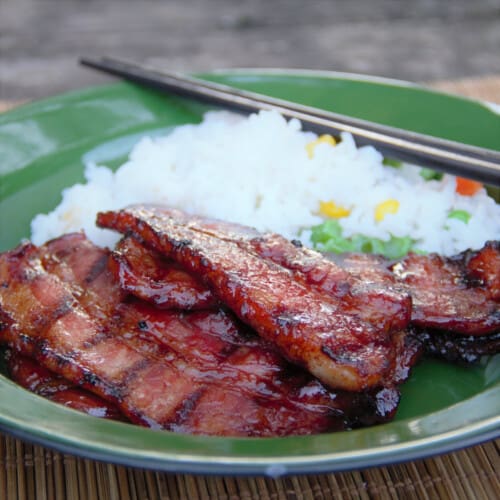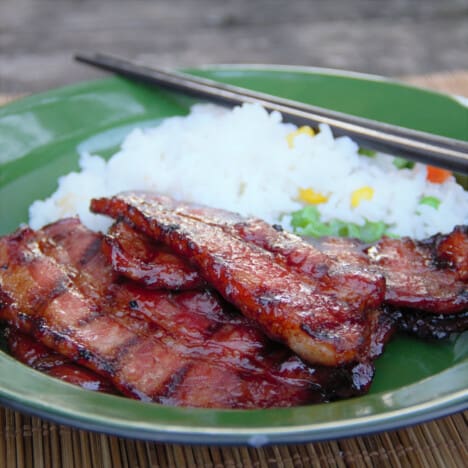 Grilled Asian Pork Belly Recipe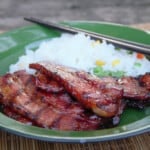 If you are looking for a different flavor for your next barbecue try this Grilled Asian Pork Belly with Chinese five-spice powder.
Preparation
3

hours
30

minutes
Ready in
3

hours
50

minutes
Ingredients
Marinade
1

cup

soy sauce

1/2

cups

Shoaxing wine

1

teaspoon

Chinese five-spice powder

6

cloves

garlic

minced
Glaze
2

tablespoons

palm sugar

or honey

2

tablespoons

brown sugar

1/4

teaspoon

red food coloring
Directions
Thinly slice the pork belly about 3mm so it resembles thick slices (rashers) of bacon.
Marinade
Combine the soy sauce, shoaxing wine, Chinese five-spice powder, and garlic in the disposable bag. Mix well then remove half into a bowl.

Add the thinly sliced pork belly to the bag of marinade then let rest for 1 or 2 hours in a cold place like a cooler.
Glaze
Add to the reserved marinade (not the bag with the pork) the sugars and red food coloring. Combine well until the sugars are well combined.
To Cook
Preheat the grill to a moderate-hot temperature.

Add the pork belly slices and turn about every 2 minutes until cooked through, this takes about 15 minutes. Due to the large amounts of fat in this cut, it needs to cook more than a tender cut like a steak.

When the pork is cooked start to glaze by thinly brushing one side then turning and brushing the other side. Continue until a think red glossy glaze is created. Remember that this is high in sugar so prone to burning easily. Serve immediately.
Nutritional Information
Calories:
1303
kcal
Carbohydrates:
18
g
Protein:
28
g
Fat:
120
g
Saturated Fat:
44
g
Polyunsaturated Fat:
13
g
Monounsaturated Fat:
56
g
Cholesterol:
163
mg
Sodium:
3328
mg
Potassium:
590
mg
Fiber:
1
g
Sugar:
11
g
Vitamin A:
26
IU
Vitamin C:
2
mg
Calcium:
44
mg
Iron:
3
mg
Dutch Oven Main Dish
This version of pork belly can easily be made in a Dutch oven with the long slow cook coming from…
BBQ Smoked
Pork belly burnt ends are a popular smoked dish inspired by their brisket cousins. They make a great finger food…
BBQ Smoked
Quick brined red onion pickles, sticky and sweet pork belly, tortilla chips, and melted queso are combined in the ultimate…