This easy raspberry sorbet is a fantastic treat for any picnic, cookout, or camping trip. Fruity, tangy, great for the warmer seasons, and the best part is no heat needed! Not only is this a tasty dessert, but it's fun to make and has everyone involved in the process.
The trick to making any sorbet (or ice cream-like treat) is all in the size of the ice crystals. The smaller the crystals—the smoother the sorbet. To keep large ice crystals from forming, the mixture must be agitated as it freezes. This can be done by stirring the puree while it's in contact with a freezing surface (ice bath) or while it chills (in a cooler or if you're lucky, outside on a really cold day).
Don't be afraid to experiment with other flavors as you like, just be sure that the water content is the same. Try other seasonal berries, fresh mango or peaches, or any other of your favorite soft fruits. Have fun, and be prepared to have some nice forearms by the end of it!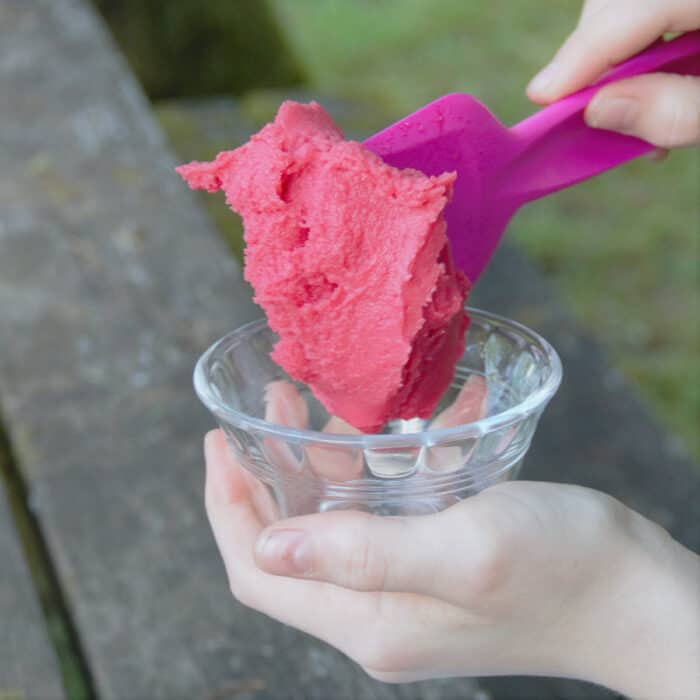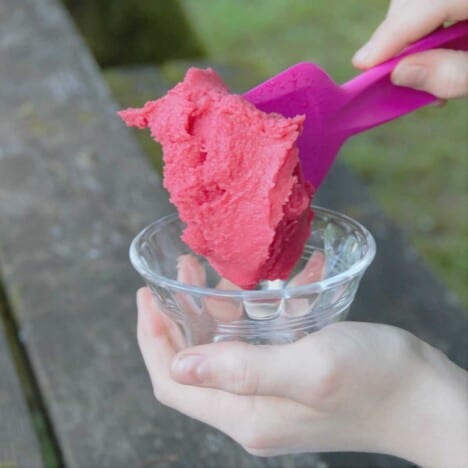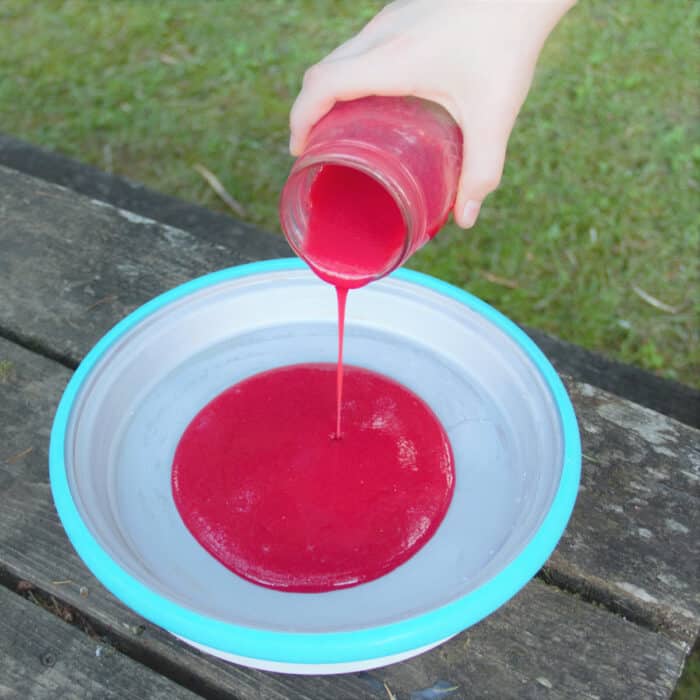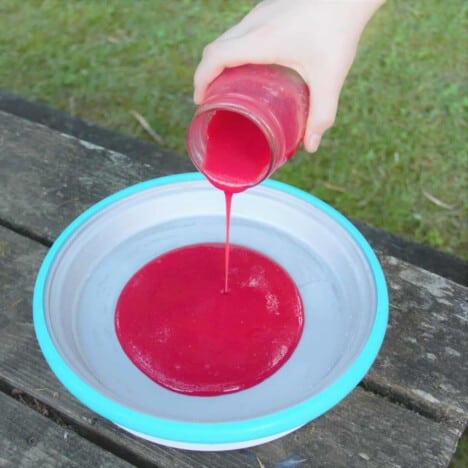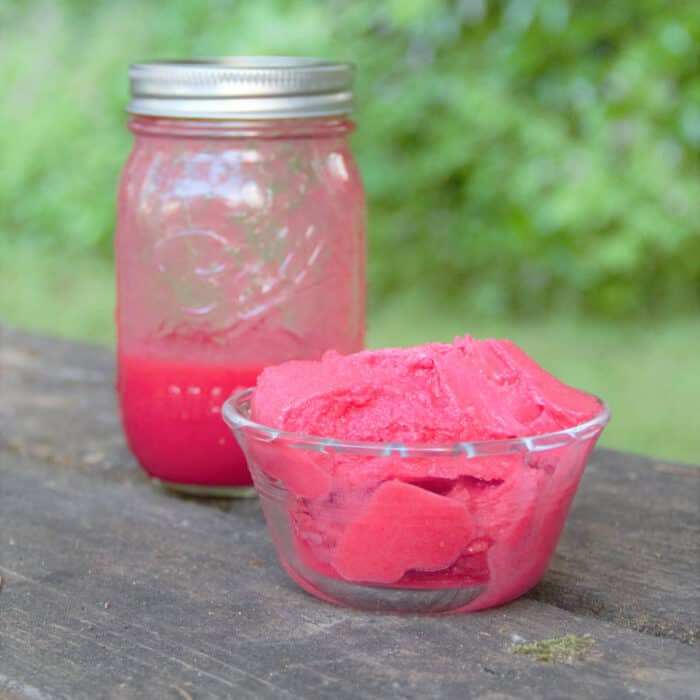 Easy Raspberry Sorbet Recipe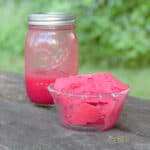 This Easy Raspberry Sorbet is a treat for any picnic, cookout, or camping trip. Fruity, tangy, and great for the warmer seasons with no cooking.
Preparation
2

hours
30

minutes
Ingredients
1

pound

fresh raspberries

or frozen raspberries

1/2

cup

sugar

4

teaspoons

lemon juice

pinch

salt
Directions
Puree the raspberries, sugar, lemon juice, and salt in a blender, then drain through a sieve to create a smooth texture.

Let chill for at least two hours or until needed.

Whisk the chilled raspberry mixture. Pour into the chilling tool or onto a block of ice. Agitate the mixture continually until frozen and the sorbet is formed. Serve immediately.
Nutritional Information
Calories:
157
kcal
Carbohydrates:
39
g
Protein:
1
g
Fat:
1
g
Saturated Fat:
1
g
Polyunsaturated Fat:
1
g
Monounsaturated Fat:
1
g
Sodium:
1
mg
Potassium:
177
mg
Fiber:
7
g
Sugar:
30
g
Vitamin A:
38
IU
Vitamin C:
32
mg
Calcium:
29
mg
Iron:
1
mg
Dutch Oven Dessert
Now that pre-made croissants are becoming easier to get it isn't unexpected to find some making it to the campsite.…
BBQ Grilled Dessert
This multi-layered dessert grilled quesadilla is filled with chocolate, raspberries, and ricotta. It is a great option to end a…
Pie Iron
This decadent dessert of a chocolate and raspberry ricotta toastie is easily cooked in a pie iron over a campfire.…