The use of pink paper in smoking brisket started in Texas and has grown into an internationally accepted method to produce high-quality Texas-style briskets. Technically the paper doesn't need to be pink, but that is how it is known.
The paper acts to keep the moisture in and around the brisket replicating a high humidity smoker that is packed with meat. This allows a similar environment when cooking just one. If you don't have paper then foil can also be used, however, this creates a more solid barrier not allowing smoke and moisture to permeate at all.
The ingredients and surrounding methods are fairly typical of the basic seasoning style that can be found in and around Texas.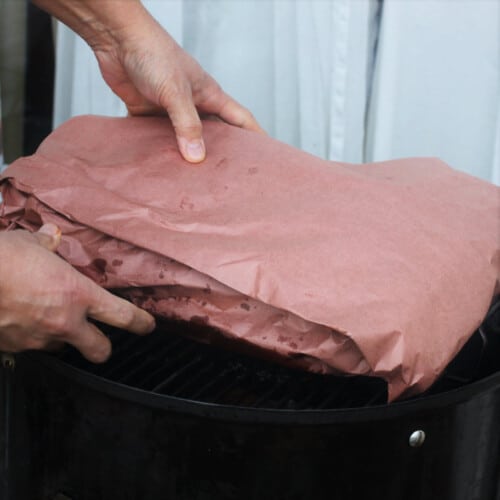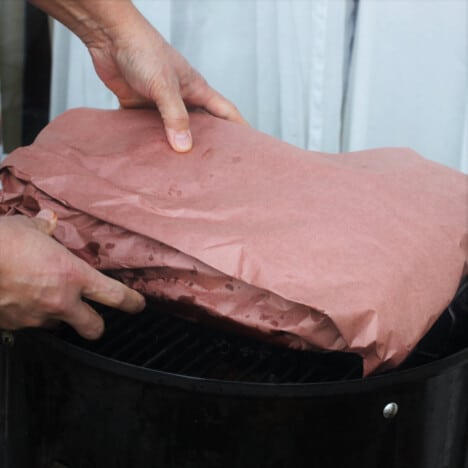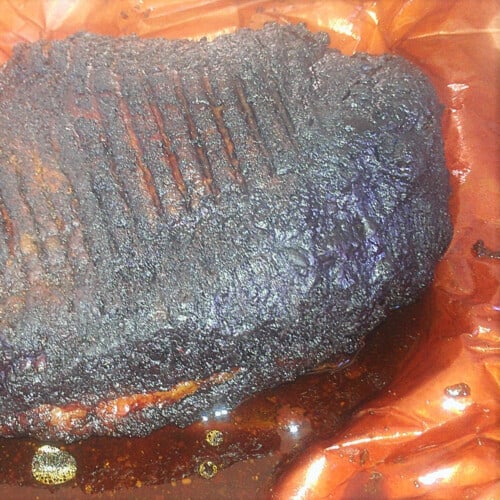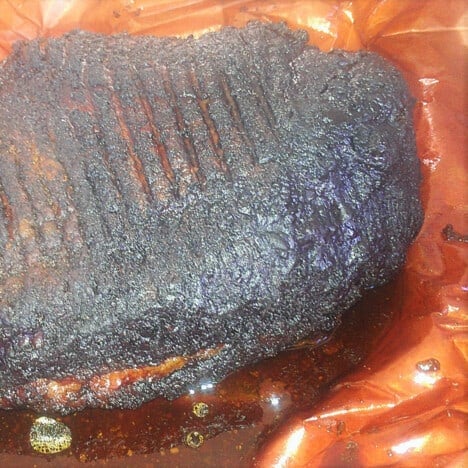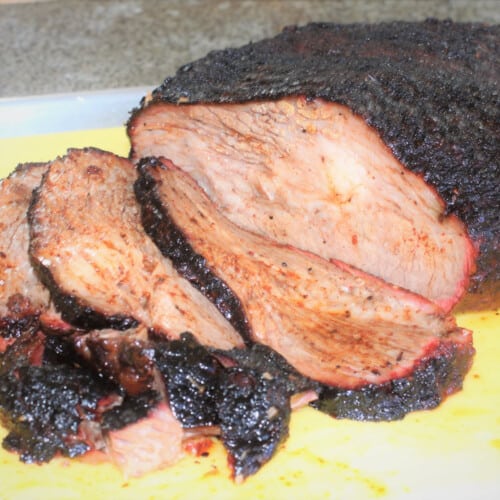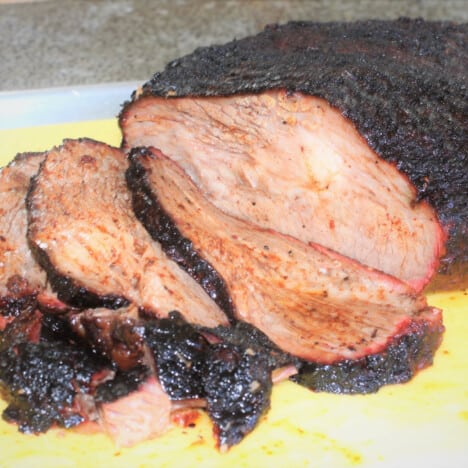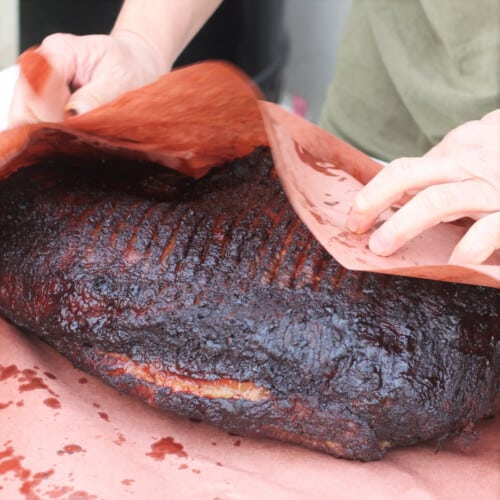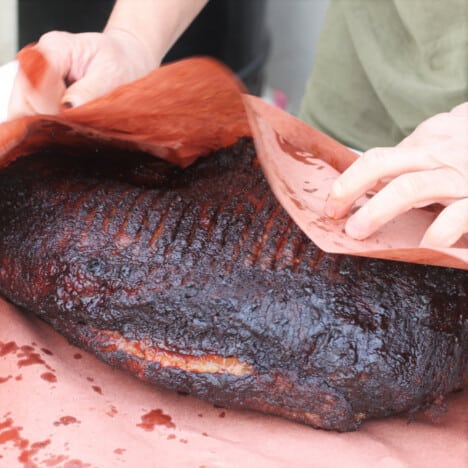 Texas Pink Paper Brisket Recipe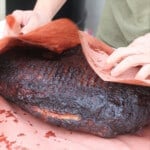 Texas brisket is often thought of with the pink butcher's paper wrapping method which is used to control the atmosphere around the brisket to create rich dark barks and juicy moist briskets.
Ready in
11

hours
30

minutes
Equipment
smoker

plastic wrap

spray bottle

pink butcher's paper
Directions
Trim excess fat from all around the brisket including the point, flat, and fat cap. Trim the fat cap so it is only between ¼ to ½ inch maximum thickness.

Mix the beef base with Worcestershire sauce to form a slurry. Slather the mixture all over the brisket including the fat cap.

Combine the Slap Yo' Daddy Hot Rub, black pepper, and celery seed powder to create a rub.

Sprinkle an even coating of the rub all over including the fat cap.

Let the brisket rest for at least 30 minutes or wrap in plastic wrap overnight in the fridge to marinate.

Start your barbecue smoker and get it to 200 degrees F (95 degrees C).

Place the brisket fat side down in the barbecue smoker. After about 6 hours and when some bark has begun to form, spray copiously with tap water from a spray bottle.

Increase the smoker's temperature to 250 degrees F (120 degrees C). Continue to spray every 20 minutes. When the crust has formed all over the brisket (about 2-3 hours later), increase the temp to 300 degrees F (150 degrees C) for 30 minutes to sizzle the bottom fat cap.

Remove the brisket and wrap it in pink butcher's paper with the fat side down.

Tip: If you don't have pink butcher paper you can use white butcher paper.

Lower the smoker's temperature to 250 degrees F (120 degrees C) and cook until the paper-wrapped brisket is probe-tender (about another 2-3 hours). Remove at the level of doneness and tenderness you prefer.

Open the pink paper pouch to vent the excess steam. Allow the brisket to rest until the internal temp is 170 degrees F (77 degrees C) when measured by an instant-read thermometer, then serve.
Nutritional Information
Calories:
892
kcal
Carbohydrates:
2
g
Protein:
118
g
Fat:
42
g
Saturated Fat:
15
g
Polyunsaturated Fat:
1
g
Monounsaturated Fat:
20
g
Cholesterol:
352
mg
Sodium:
836
mg
Potassium:
1958
mg
Fiber:
1
g
Sugar:
1
g
Vitamin A:
599
IU
Vitamin C:
1
mg
Calcium:
45
mg
Iron:
12
mg
BBQ Smoked
This Texas Full Brisket is prepared in the smoker for a meal that is falling-apart tender. Watch the video to…
BBQ Smoked
A brisket flat is the easiest and most economical way for most people to buy brisket. A smoked brisket flat…
BBQ Smoked
Hot and fast brisket has all the flavor of a low and slow brisket but with much less time devoted…