×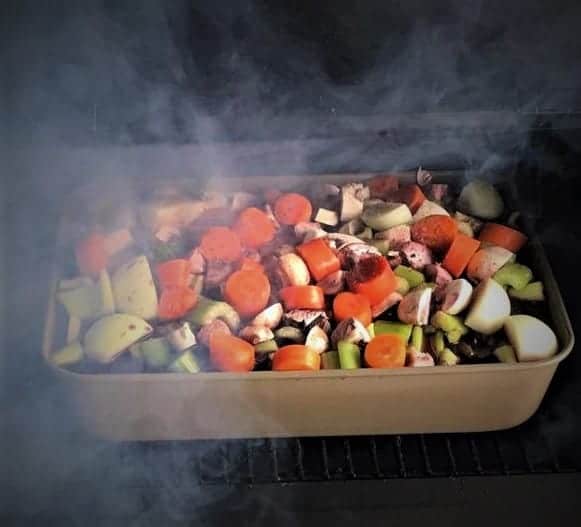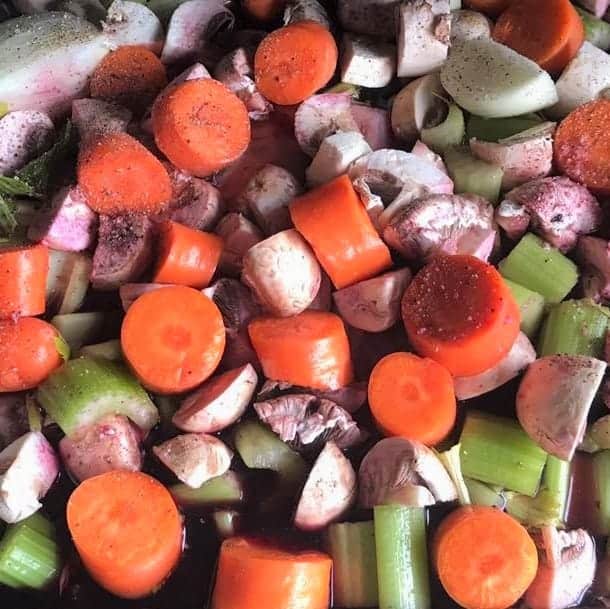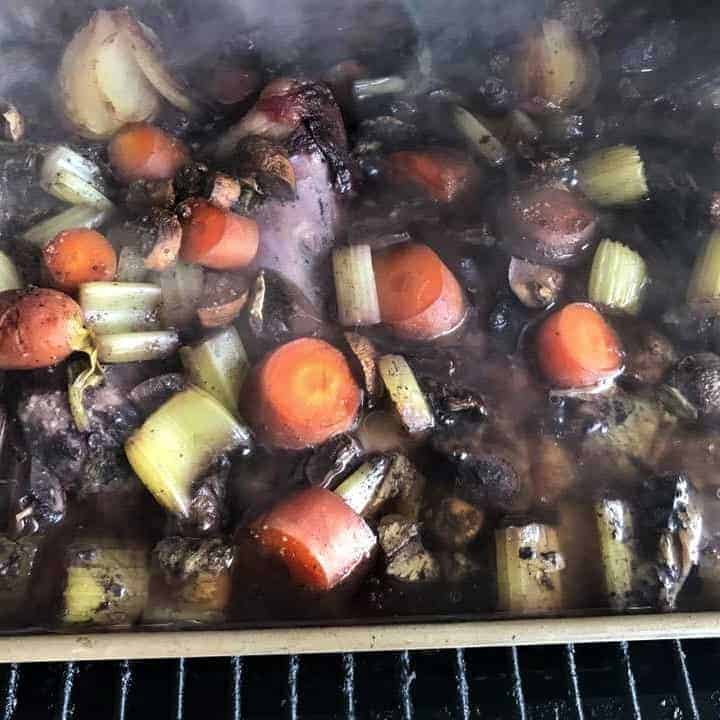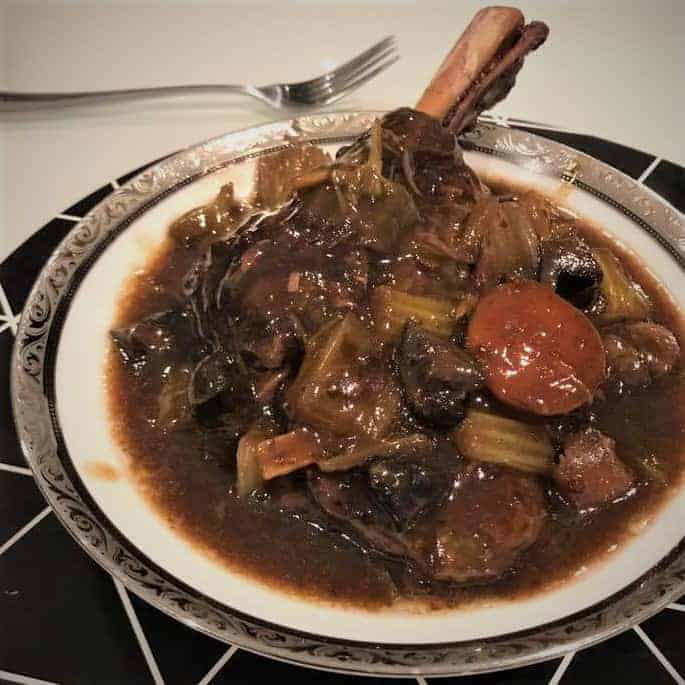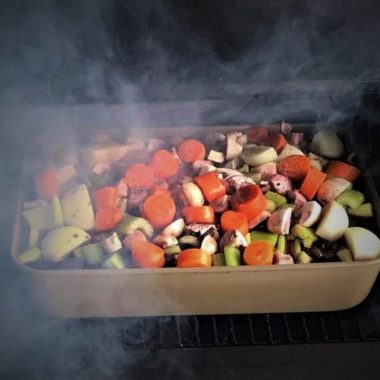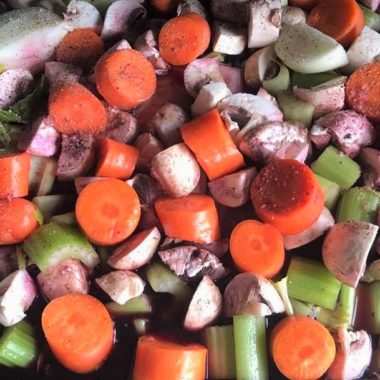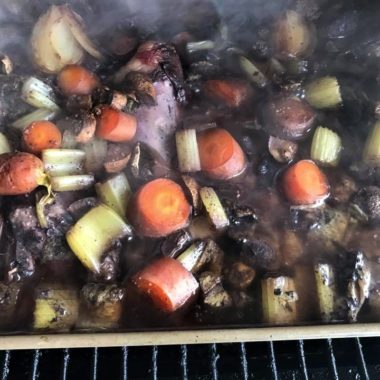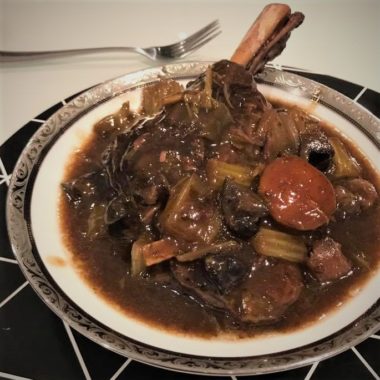 Smoked Lamb Shank Casserole
This is a wonderful dish cooked in a smoker, but unlike a traditional meat cook, it is more like a smoked casserole giving the dish a new complexity.
The lamb shanks are place in a baking dish then covered in vegetables and red wine. Then it is smoked until falling off the bone.
This recipe makes a nice change from the 'traditional' smoked meats that are most often cooked.
Ingredients
1 bottle red wine (cabernet sauvignon)
salt and pepper, to taste
Equipment
Recipe Directions
Place all the ingredients in together in a baking dish or similar so the lamb shanks are fully covered by the wine and vegetables.

Preheat the smoker to 250 degrees F (120 degrees C).

Cook in the smoker unwrapped for 2 to 3 hours, then wrap foil over the top to stop the juices evaporating off then cook for an additional 3 hours.

Check the meat, and continue cooking until the lamb is to your preferred doneness – typical is falling off the bone. The whole cook time should be in the order of 7 hours. For the last hour of cooking remove the foil to allow some extra juice to evaporate and the vegetables/meat to get some additional texture/color.

Serve the lamb shanks in a shallow bowls with the thickened juices. Pairs well with mashed potatoes and/or fresh bread.