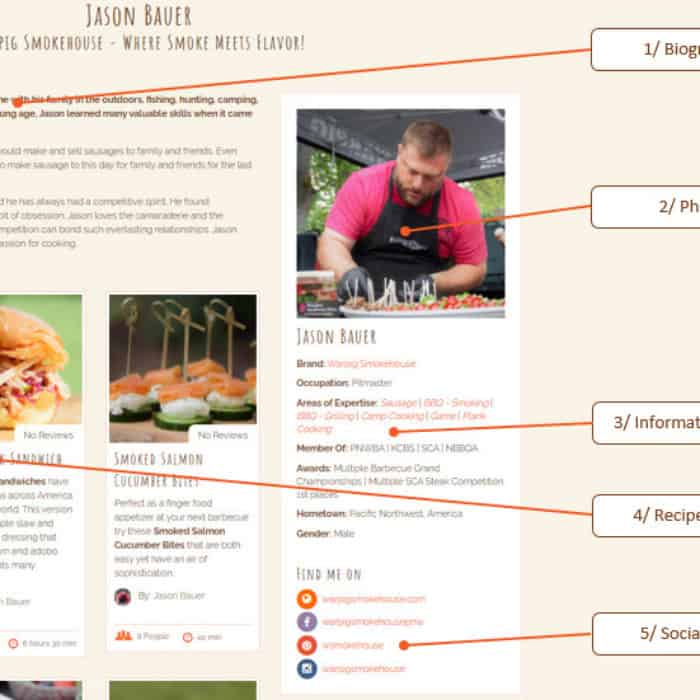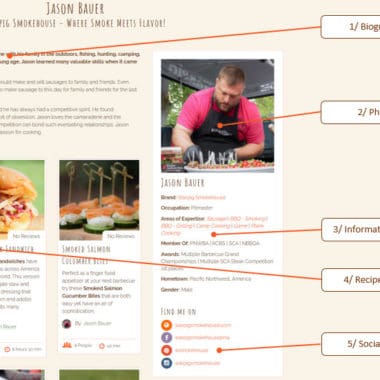 Recipe Contributor Page
The recipe contributors page is a landing page to showcase the recipe contributor and is home to all their recipes.
The contributor's page has a strong set of smarts behind it to help propel the individual to a high position within search results most Bush Cooking contributor profiles are on the first page of results.
When did you last Google yourself?
Overview of the Recipe Contributor's Page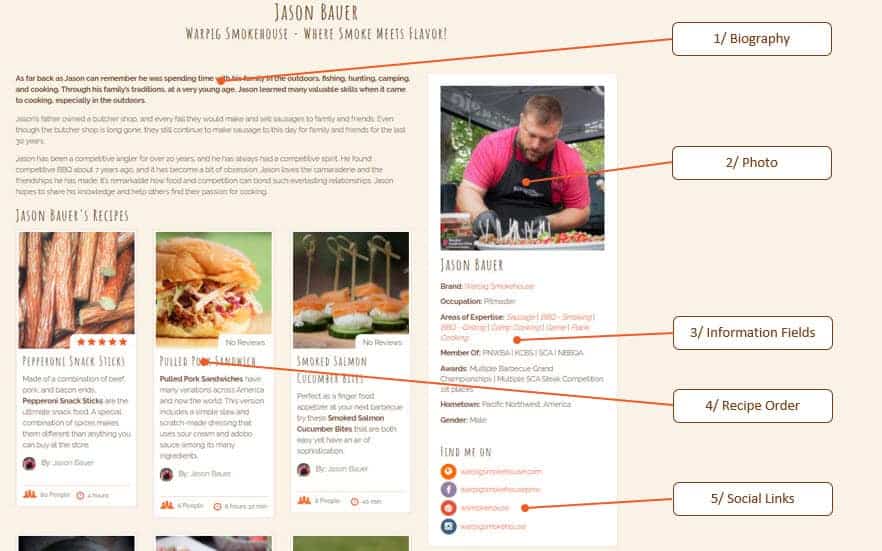 1/ Biography – This consists of a short bi-line then typically 3 paragraphs written by the contributor.
2/ Photo – A headshot that represents the contributor and typically consistent with other personal image branding.
3/ Information Fields – This is a series of headings that collects as much information about the contributor as possible to highlight their successes, personal brand, and authority.
4/ Recipes – This includes all the recipes shared with Bush Cooking, the contributor can select the priority recipes to be shown first to showcase their personal style, expertise, or products.
5/ Social Links – One link per social media can be selected to promote this may be the contributor's personal brand or business brand. These are the ones that Bush Cooking uses when sharing the content through their social media channels.
This content is only as good as what is provided by the contributor so Bush Cooking reminds contributors frequently to update.
Should this page be shared with Facebook it has its own custom graphic.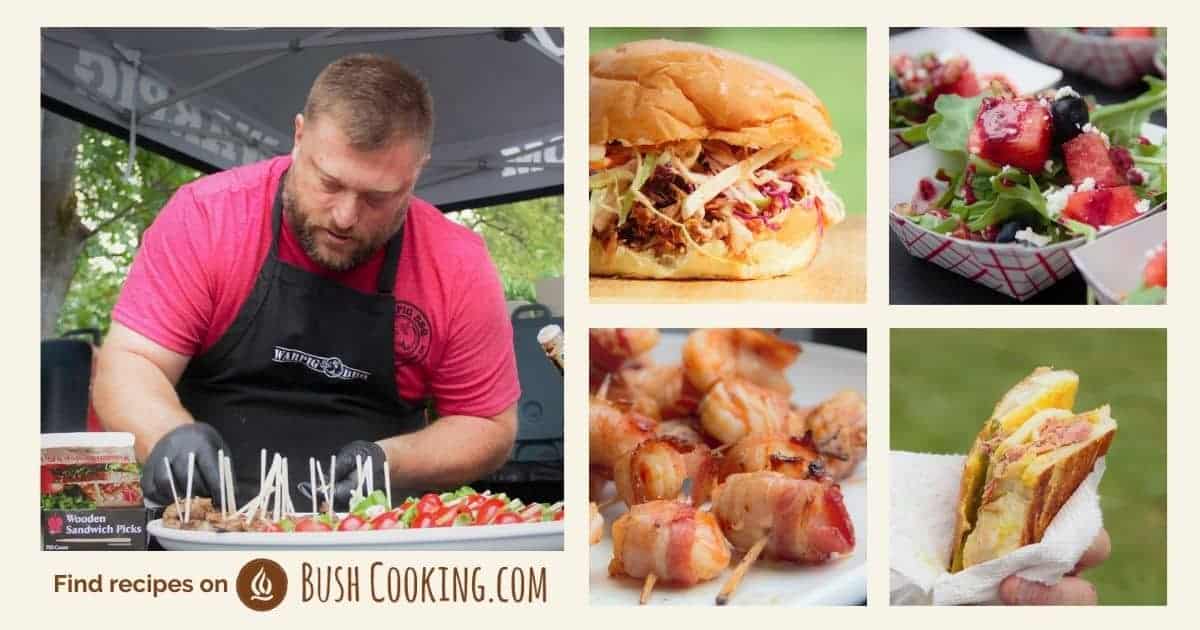 Internal Linking is important to drive traffic to your profile and there are two main and prominent ways to do this…
Every recipe has a credit to its author and links to their contributor's page
NEW! There is a tab that lists all the recipe contributors so an individual can be found from every single page on the website.
For more questions on the recipe contributor's page or to become a Bush Cooking contributor please reach out to the Bush cooking team.