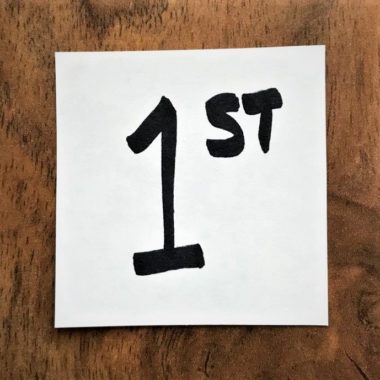 My First Blog Post
It is 260 days since I woke up with a gasp and a wondered what on earth I had just done. The crazy rollercoaster that has been my life took yet another sharp and sudden turn when I had shocked myself two weeks earlier and went "That is it, I am done!" and pressed send on a hastily written and not very well thought out resignation letter.
After six years of working at Allrecipes.com, and having always worked for someone else, today I was on my own. No income, no plan, just an idea to build a webpage that solely focusses on outdoor cooking. Where people can come to learn and to cook. You know, because if I build it, people will come. And then, somehow, I will make some money out of it (I'm still working on this bit).
I've been around fires from a very young age and have been competitive outdoor cooking for 6 years. So the content wasn't a problem – I can bore you to death with textbook ready descriptions of how to build a fire, and give you easy to follow recipes targeted for the outdoors…so it should be easy?
June 1st, 133 days later, I quietly launched BushCooking.com. October 1st was the site's four-month anniversary and, somewhat poetically, I was at the International Food Bloggers Conference learning all the stuff I wish I had know months ago.
More importantly, I announced that BushCooking.com will have blog posts! After 200 recipes from more than 20 people, instructions for outdoor cooking skills, and even 12 recipes videos, it was going to get some character. My character.
So please join me as I follow my outdoor and live-fire cooking adventures! You'll get to find out more than a two-line Facebook post or hastily taken photo on Instagram can tell you. You'll get the full story (and more).


Saffron