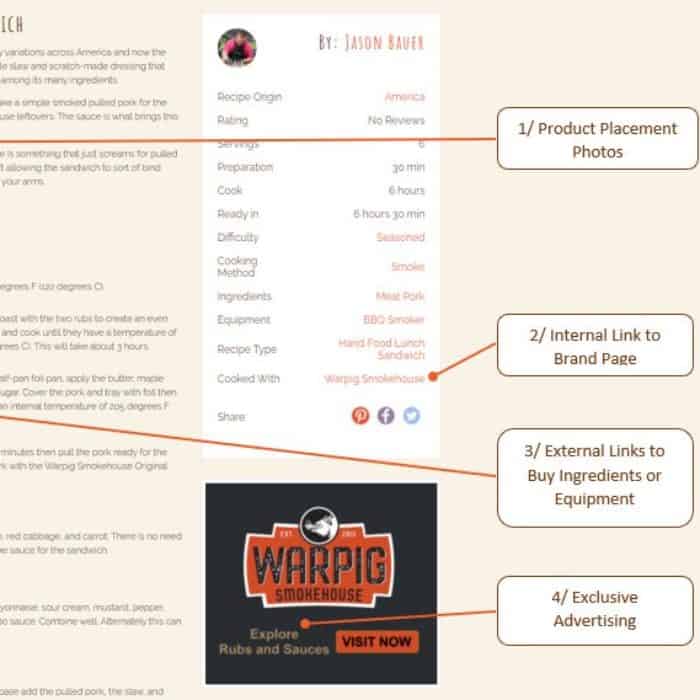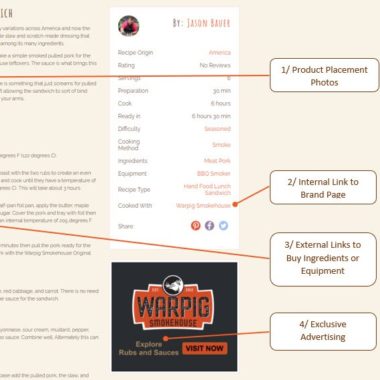 Brand Landing Pages
This is the location that showcases a brand's recipes. These can be from multiple contributors including employees, ambassadors, or members of the Bush Coking team (a single contributor can have recipes going to multiple brands, but one recipe can only link to one brand).
Things change here a lot however depending on if you are selecting the free or the exclusive advertising version.
Overview of the Brand Landing Page
The brand page has two possible business scenarios…
1/ Host all the Recipes
Typically a small brand with minimal resources doesn't have the budget or expertise to successful host optimized recipes. They may be hosted on the brand's website but may gain no traffic and often are only seen by people who already follow, own, or use that product.
Hosting on Bush Cooking solves the expertise problem while also reaching a larger market for brand awareness, ultimately driving traffic back to the hosting brand.
2/ Host Some Teaser Recipes
The goal of this is to reach the large Bush Cooking audience actively looking for recipes which then uses product placement and advertising to showcase your recipes. These then link back to your own website, product, or book.
Doing this would be ideal if you already have a strong and correctly optimized recipe collection that you are trying to grow an audience for.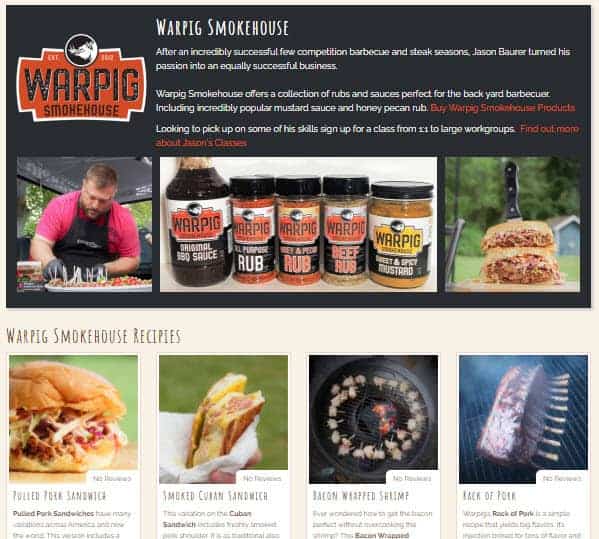 The overlay of the brand on a recipe offers some additional integration into the actual recipes. These differences depend on the hosting package…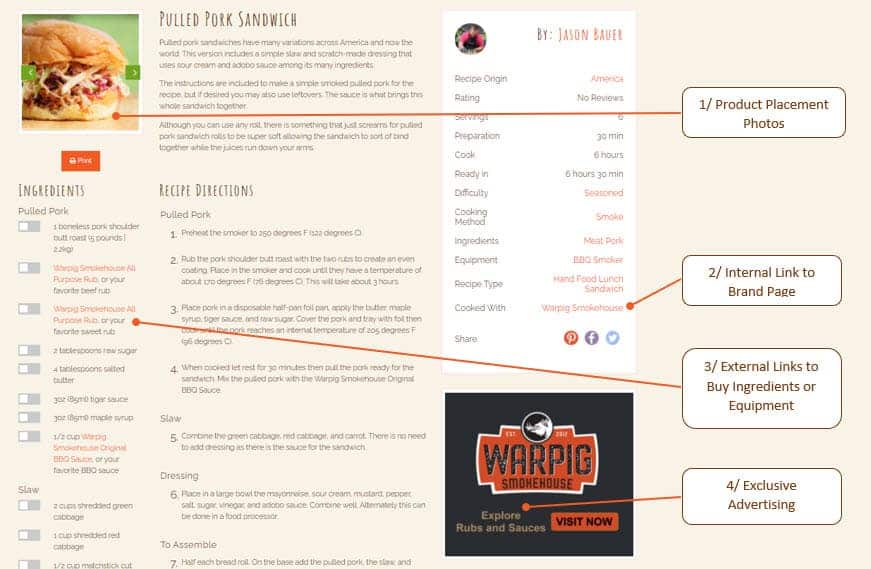 1/ Product Placement Photos – Free brand pages are generic food photos, exclusive marketing may include subtle product placement into their images.
2/ Internal Link to Brand Pages – When there is a brand landing page (free or exclusive) then this field becomes available and is populated by the brand name.
3/ External Links to Buy Ingredients or Equipment – Free the recipe product may be referenced, for exclusive there may be a link directly to purchase this product. Note: all always offer a generic alternate product phrase for those cooking where the product may not be available.
4/ Exclusive Advertising – On a free page all advertisements are populated by an external ad-server when exclusive these will be direct advertisements as per graphics provided by the brand to a single location of their choice. 
Should this page be shared with Facebook it has its own custom graphic.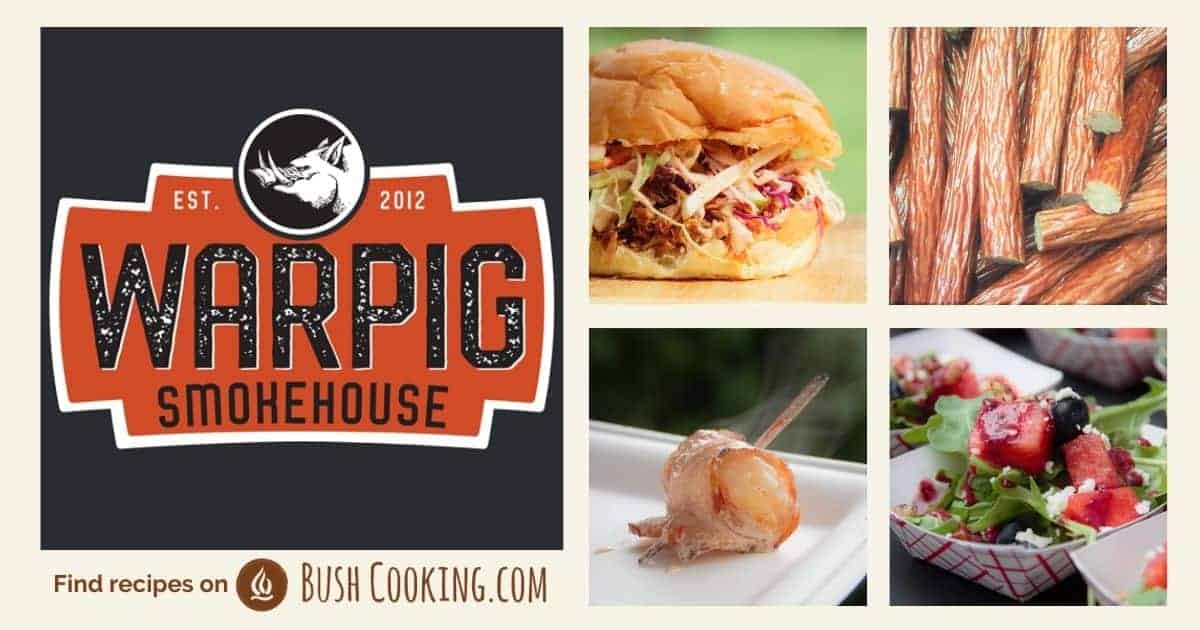 For more questions on the recipe brand landing page or to create a brand landing page please reach out to the Bush cooking team.